Centre for Sustainable Engineering
People
On this page:
Academic Members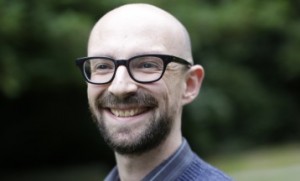 Senior Lecturer in Chemical Engineering and Renewable Energy
Specialises in developing unique technology-specific, probabilistic emissions/cost modelling of energy supply chains, particularly relating to methane emissions from natural gas, as well as hydrogen and ammonia supply chains.


p.balcombe@qmul.ac.uk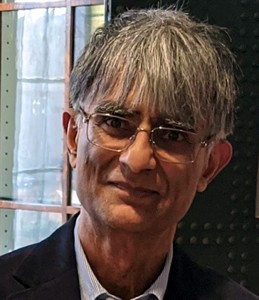 Professor of Metallurgy
I work on the theory of solid-state phase transformations with emphasis on the prediction and verification of structural development in complex metallic alloys, particularly multicomponent steels. Theory for the interaction of hydrogen with iron and its compounds. Subjects covered: physical and chemical metallurgy, steels, phase transformations, mathematical modelling, design of alloys, materials algorithms. Development of freely available teaching resources in metallurgy.


h.bhadeshia@qmul.ac.uk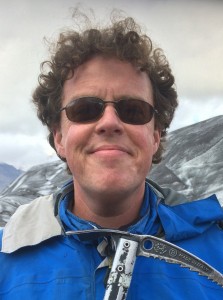 Reader in Chemical Engineering
Research in the group of Dr Edo Boek focuses on sustainable energy and earth resources engineering. Our group investigates novel technologies to help solve the Energy Trilemma, including 1) sustainable drinking water treatment, e.g. PFAS ("forever chemicals") remediation, using fluidised / granular bed reactors and image analysis; 2) separation and harvesting of nutritionals, biofuels and pharmaceuticals from cultivated micro-algal suspensions; 3) Geothermal Energy Engineering, incl. development of sustainable and HTHP stable colloidal drilling fluids; 4) smart design of carbon materials for electrochemical devices, including Redox Flow Batteries, using Molecular Dynamics simulations, pore-scale imaging and reactive multi-phase flow modelling.


+44 (0)20 7882 2964

e.boek@qmul.ac.uk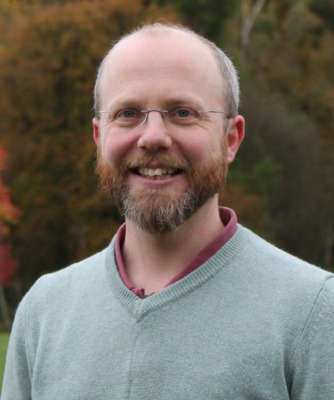 Prof Joe Briscoe
MSci (Hons), PhD, FHEA, CSci, MIMMM, MInstP
Professor of Energy Materials and Devices
My group's research is focused on the use of thin films and nanostructured materials for renewable energy applications, including: semiconductor photocatalysts, photoelectrocatalysis (PEC) & solar fuels; photovoltaic devices; ferroelectrics for solar energy conversion; piezoelectric energy harvesting. We have a particular interest in the use of polar (ferroelectric & piezoelectric) materials and nanomaterials in these devices with expertise in solution-based synthesis of materials, material characterisation and device fabrication and testing, including flexible devices.


+44 (0)20 7882 3552

j.briscoe@qmul.ac.uk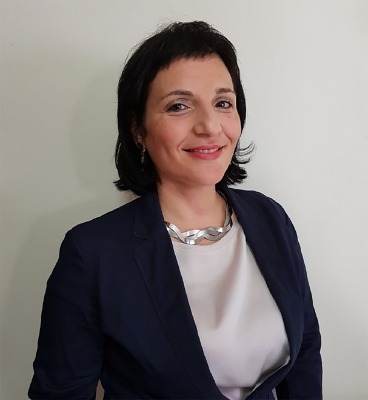 Visiting Professor


a.bruno@qmul.ac.uk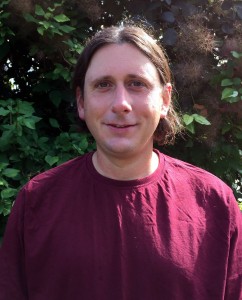 Senior Lecturer in Engineering Science
I design numerical models for predicting the behaviour and understanding the uncertainties in the operation of nuclear reactor cores and other nuclear processing facilities. In particular I develop mathematical models to accurately predict neutron and gamma transport within nuclear reactors, and couple these to thermal hydraulic codes that model coolant flows and heat transfer within a core. I am particularly interested in analysing both current nuclear reactors as well as those due to be built within the UK in the coming years, in particular the boiling water reactors, small water reactors. I am also heavily involved in the design of new mathematical models that predict the progression/state of a nuclear reactor's core in the event of severe accident scenarios.


+44 (0)20 7882 6087

a.buchan@qmul.ac.uk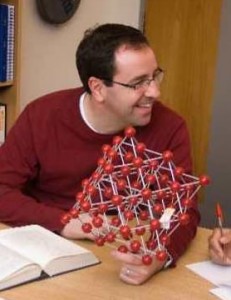 Professor of Materials
Examining the physical behaviour by experiment and modelling techniques of soft matter such as elastomers and rubber materials. Properties of interest include abrasion, friction, fracture, creep, fatigue, viscoelastic behaviour, modulus enhancement, self healing, recycling, ageing and composite filler reinforcement. Developing smart soft materials that can sense their environment and soft actuating materials that can change shape in response to a physical stimulus.


j.busfield@qmul.ac.uk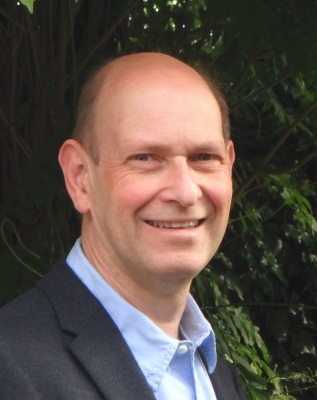 Prof Andy Bushby
BSc(Eng), PhD, FIMMM, FRMS, MInstPhys
Professor of Materials Science
Understanding how materials are stronger when at small size scales: This behaviour is being commercialised in the spin-out company 'Ultima Forma' in advanced engineering applications such as the protection of composites from harsh environments such as heat and erosion damage, and containment of hydrogen for clean energy and zero carbon transport. Materials characterisation: such as micromechanical testing and 3D electron microscopy.


a.j.bushby@qmul.ac.uk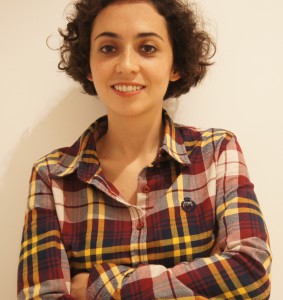 Lecturer in Green Energy
The overarching aim of my research is to make the manufacture of energy materials sustainable; from using renewable feedstocks to introducing compliance and self-regenerating properties to the materials and architectures to enhance their lifespan. My vision encompasses a material-agnostic, multi-length scale redesign (material, cell and device) to enable long-lasting battery components for the transition to a net-zero energy economy.


+44 (0)20 7882 3119

m.ribadeneyra@qmul.ac.uk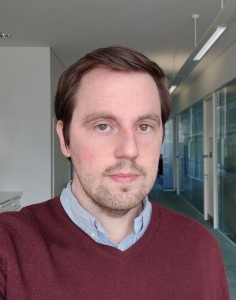 Senior Lecturer in Materials Science
Research group leader in the development of Novel Functional Materials, focusing on the engineering of surface chemistry and morphology for targeted applications. This includes; water repellent materials, water purification, anti-biofouling and self-cleaning surfaces. Expertise encompasses a wide range of materials and coatings synthesis methodologies, advanced characterisation techniques, and performance benchmarking. Dr Crick works closely with a range of commercial and academic partners to target real-world impact.


+44 (0)20 7882 6886

c.crick@qmul.ac.uk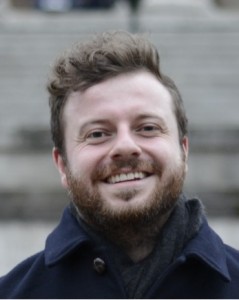 Senior Lecturer in Renewable Energy
My expertise is in synthesising scalably made nanomaterials and embedding them into energy devices for increased performance. These include devices such as Li-ion batteries, Na-ion batteries and hydrogen fuel cells. I also develop novel operando techniques for probe the materials in energy devices as they work. My work takes place in the lab at Queen Mary or at neutron or synchrotron X-ray sources such as ISIS and Diamond.


+44(0)20 7882 6596

p.cullen@qmul.ac.uk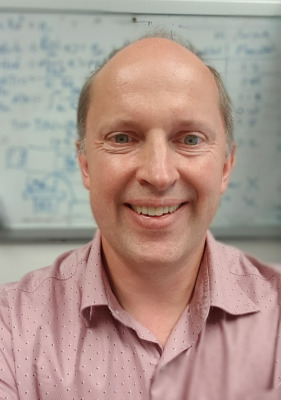 Reader in Materials Science
Developing materials for electronic devices such as LEDs, transistors and thermoelectric generators. The materials include organic semiconductors, carbon materials and halide perovskites, as well as self-assembled monolayers for the control of interfaces in devices. I have a particular interest in thermal measurements, controlling nanoscale morphology and self-assembly to tune functional properties.


+44 (0)20 7882 3150

o.fenwick@qmul.ac.uk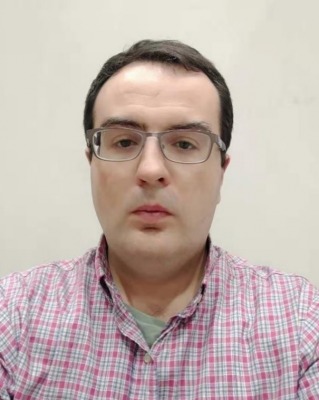 Senior Lecturer in Ceramics
His current research is around the use of intense Electric (voltages up to 10kV and current up to 0.6 MA) and Magnetic fields (15 Tesla) to develop novel processing techniques to design unprecedented materials properties. Multi fields assisted processing is a key component of his current research vision. The focus is on ceramic materials, including textured ceramics, battery materials, thermoelectrics and transparent oxides. Low energy processing and sustainability are key aspects of his research vision. He is currently Editor of the European Ceramic Society, Associate Editor of both the American ceramic society and International Journal of Applied Ceramic Technology. Keywords: Functional ceramics for energy: Fuel cells and solid state batteries Sustainable manufacturing: Ultra-fast high temperature sintering and Cold sintering Advanced material processing: Strong magnetic field alignment, Field Assisted Processing, Thermal shock synthesis


+44 (0)20 7882 2773

s.grasso@qmul.ac.uk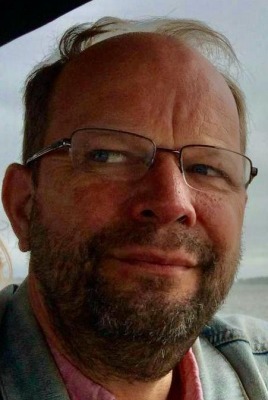 Prof Henri Huijberts
MSc PhD(Twente, Netherlands) PFHEA CMath FIMA
Professor of Engineering Science and Education
Nonlinear control systems, nonlinear dynamics, chaos, synchronisation, robotics, time-delay systems, traffic dynamics


+44 (0)20 7882 8869

h.j.c.huijberts@qmul.ac.uk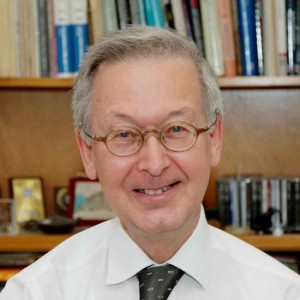 Prof Sir Colin Humphreys
CBE, FREng, FRS, BSc, MA, PhD, Hon DSc, FIMMM, FInstP, FCGI, Hon FRMS
Professor of Materials Science
Graphene and graphene electronic devices, from basic science through to manufacturable graphene devices. Advanced electron microscopy. Gallium nitride materials and devices, for example LEDs.


+44 (0)20 7882 3450

c.humphreys@qmul.ac.uk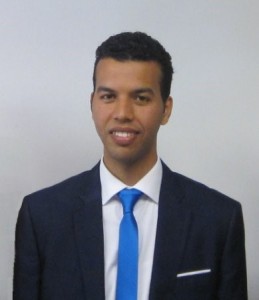 Lecturer in Fluid Dynamics
My work focuses mainly on multiphase flow in micro-scale. This includes capillary jets, microdroplets and also electrohydrodynamics. The main objective of my research is to understand the physics in such small scale and then use this knowledge to develop different technologies . I use experimental tools such as high speed imaging, theoretical approaches such as dimensionless analysis and development of scaling laws, and numerical methods to tackle challenges that arise from industry in areas such as 2D printing, additive manufacturing and micro-encapsulation. Keywords: Electrospray, Direct Printing, Microfluidics, Drops & Bubbles, Microencapsulation, Capillary jet.


+44 (0)20 7882 6272

a.ismail@qmul.ac.uk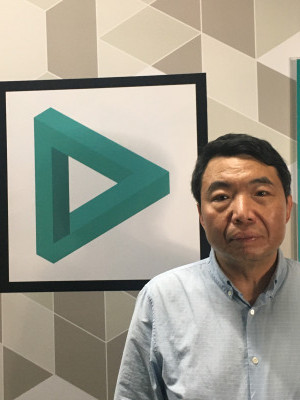 Prof Xi Jiang
PhD, CEng, FIMechE, AFIChemE
Professor of Mechanical Engineering
The expertise of Prof Jiang is primarily in Energy/Environmental Engineering Applications, using Advanced Modelling/Simulation. The Applications include: Cleaner combustion utilisation of alternative and sustainable fuels; Combustion under extreme conditions; Geological carbon storage; Internal combustion engines and gas turbine combustors; Thermal management of batteries and computers/servers; Waste utilisation and management. The Modelling/Simulation techniques include: Big data analytics for energy utilisation applications; Digital Twin for marine engine decarbonisation / digitalisation; High-performance computing (HPC) for thermofluid applications; Large-eddy simulation / direct numerical simulation for fluid flow, heat transfer and combustion; Machine learning (with applications to fuel property and combustion emission predictions); Molecular dynamics simulation; (Multi-scale) modelling of flow in porous media; (Simplified) engineering modelling approach: 1D modelling of heat transfer applications.


+44 (0)20 7882 5009

xi.jiang@qmul.ac.uk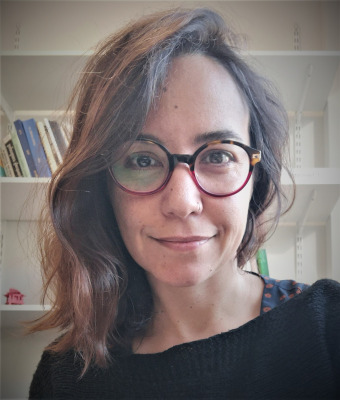 Professor of Sustainable Energy Materials
Dr Sobrido's research focuses in the development of new sustainable materials for energy storage and conversion applications. Her group develops new materials, mostly in the freestanding form, for devices including redox flow batteries, supercapacitors, fuel cells and water electrolysers. Some of the synthesis and processing techniques include electrospinning and 3D printing. Her group is also interested in developing materials for CO2 conversion and photoelectrochemical water splitting.


+44(0)20 7882 6782

a.sobrido@qmul.ac.uk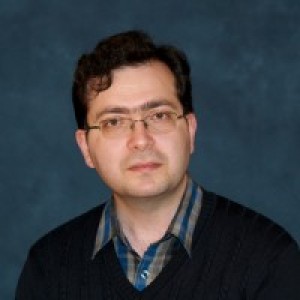 Reader in Mechanical Engineering
My research is in the general area of thermofluids with an emphasis on Sustainable Energy and Fuels. This broadly includes investigations on climate-neutral fuels and thermal management of energy storage systems. Examples of the former involve a series of ongoing works on production and utilisation of hydrogen, biosyngas, ammonia and other e-fuels. The latter includes projects on thermal management of batteries and electrolysers with the aim of improving their performance. I also work on the optimisation of hybridised energy systems. Members of my research group conduct computational modelling (including data-driven approaches) and experimental studies at both fundamental and applied levels.


n.karimi@qmul.ac.uk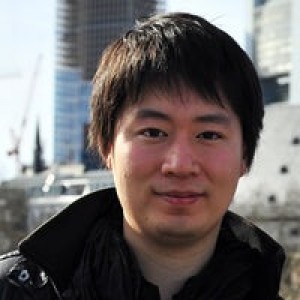 Senior Lecturer
The research of my group is focused on the development of high performnce, high stabiltiy and environmentally friendly solution processed semiconductors and devices for photovoltaic applications and beyond. We have a particular interest in understanding the materials structure-function-stability-exotoxicity relationships of solution processed organic, perovskite and quantum dot semiconductors and utilise such relationship to develop sustainable solar cells and other types of optoelectronic devices.


020 7882 6887

zhe.li@qmul.ac.uk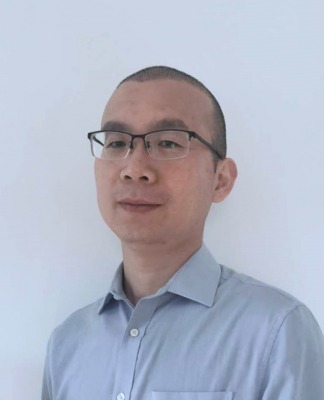 Dr Haibao Liu
BEng, MEng, PhD, AFHEA, MRAeS
Lecturer in Aerospace Engineering
Dr Haibao Liu specialises in experimental characterisation and numerical modeling of composite materials. He is currently focused on developing high-fidelity approaches for assessing the performance of composite structures and exploring the use of recycled fibres to create high-performance fabrics and composites.


+44 (0)20 7882 8732

haibao.liu@qmul.ac.uk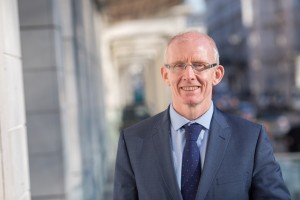 Prof Andrew Livingston
BEng(Hons) MSc(Economics) PhD CEng FIChemE FREng FRS
Vice-Principal (Research) and Professor of Chemical Engineering
Molecular Separations. Membrane fabrication, membrane characterisation, membrane transport processes, membrane process simulation. Chemical and biochemical processes. Synthesis of exact polymers, including oligonucleotide therapeutics, peptides, PEGs and Antibody Drug Conjugates (ADC). Membrane processes in organic systems. Organic Solvent Nanofiltration (OSN). Defined monomer sequence synthetic polymers. Polymer therapeutics. Scale up of chemical processes. Scale up of membrane fabrication processes. Creation of new technology platforms for oligo synthesis, peptide synthesis, advanced ADC, PEGylation of biopharmaceuticals.


+44 (0)20 7882 3006

a.livingston@qmul.ac.uk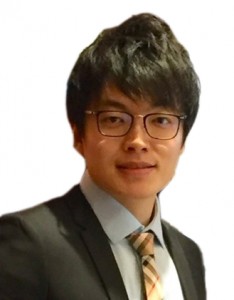 Lecturer in Green Energy
My research group focuses on (1) revealing the interplay between 3D microstructure and the performance/failure mechanisms of the electrochemical energy devices (e.g., lithium-ion batteries, fuel cells etc) across multiple spatial and temporal domains using correlative (in operando) characterisation techniques; (2) multiscale multiphysics modelling (continuum and 3D microstructure-resolved) of the mass transport and electrochemical performance at the electrode, device and system level; (3) developing scalable and sustainable engineering solutions to fabricate advanced electrodes with tunable microstructure to unlock the full potential of the energy, power density and cycle life of next-generation lithium-ion batteries.


xuekun.lu@qmul.ac.uk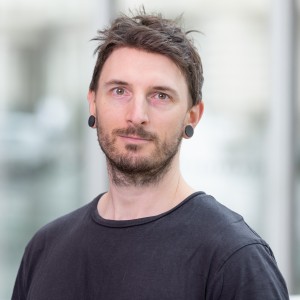 Senior Lecturer in Materials Science
Synthesis and characterization of nanomaterials for application in photovoltaics.


t.j.macdonald@qmul.ac.uk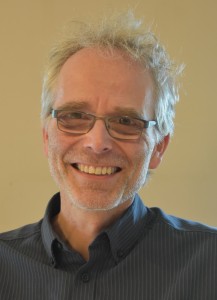 Reader in Computational Fluid Dynamics and Optimisation
Computational Fluid Dynamics, Fluid-Structure Interaction, Biofluids, Shape Optimisation, Adjoint methods, Mesh adaptation, Sensitivity Analysis, Systems Engineering, Data-driven modelling


+44 (0)20 7882 5421

j.mueller@qmul.ac.uk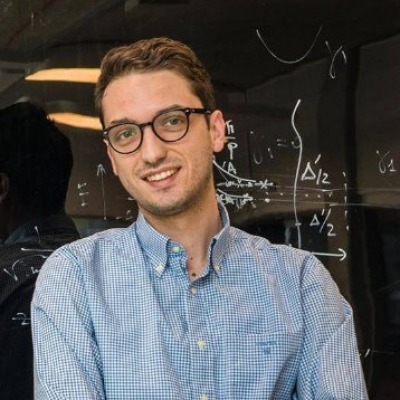 Senior Lecturer in Materials Science
My research interests lie in all aspects of the relationships between structure and multifunctional properties of polymers and composites. My work also explores the application of strain on nanomaterials and nanocomposites for the understanding of their deformation mechanisms, their intrinsic mechanical properties and their phase changes under strain. By incorporating concepts of materials science, physics, chemistry and biology, my research targets several technologies that will impact our society in the future such as high-performance nanocomposites, bio-based polymers and composites, energy generation and storage, sensitive sensors and actuators.


+44 (0)20 7882 2650

d.papageorgiou@qmul.ac.uk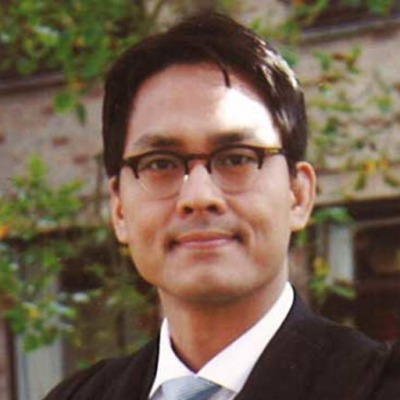 Senior Lecturer in Engineering Management
National Strategy on Sustainable Development, Economic and Industry Strategy, Data Sharing Systems, Systems Innovation, Industry Transition, Regional Development, Technological Innovation, Digitalisation, Ecological Governance


jae-hwan.park@qmul.ac.uk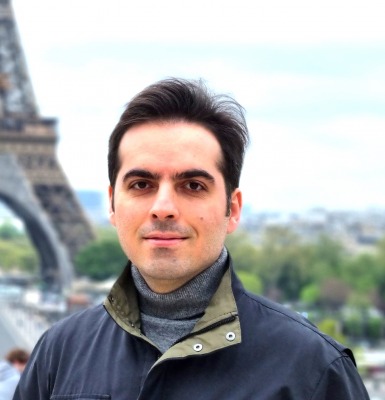 Lecturer in Sustainable Propulsion Systems
Thermal propsulsion systems; zero/low-carbon Fuels; computational multiphysics; reduced order modelling; thermal management


a.paykani@qmul.ac.uk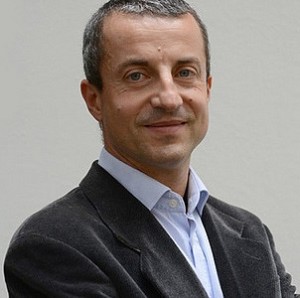 Professor of Materials Science
Bio-inspired, Bionic, Nano, Meta Materials and Mechanics (including Fracture Mechanics, Solid Mechanics, Structural Mechanics, Tribology, Wettability, Adhesion, Scaling laws, etc.)


+44 (0)20 7882 6310

n.pugno@qmul.ac.uk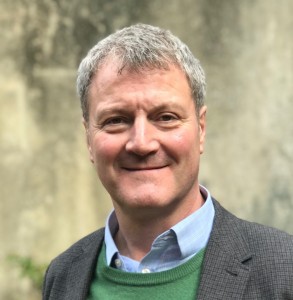 Professor of Functional Ceramics
Processing and electromechanical properties of functional materials, including ferroelectrics, thermoelectrics and high entropy ceramics


m.j.reece@qmul.ac.uk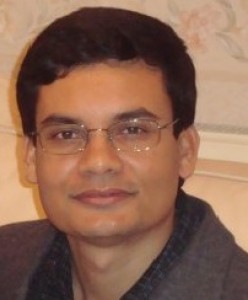 Dr Hasan Shaheed
PhD (Sheffield), PGCAP (London), SFHEA, MIEEE, CEng, MIET, NTF
Reader in Robotics and Renewable Energy
(a) Systems/Applications: Aerial Robotics, Solarcopter, Hybrid Renewable Energy Systems, Osmotic Power, Blue Energy, Medical Robotics including Miniature Robots for Extreme Environment, Endoscopic Capsule Robots, Leader-follower Robots, Medical / Surgical devices, Prosthetics, Water Desalination and Cancer. (b) Approaches: System Design, Modelling, Identification, Control, Optimisation, Artificial Intelligence (Deep Learning Neural Networks, Fuzzy Logic), Machine Learning (Whale Optimisation, Grey Wolf Optimisation, Ant Colony etc.) Biomedical Signal Processing, Bioinformatics and Computational Biology with application to Cancer Prognosis and Classification.


+44 (0)20 7882 7520

m.h.shaheed@qmul.ac.uk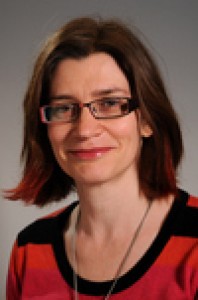 Senior Lecturer in Design


+44 (0)20 7882 8014

karen.shoop@qmul.ac.uk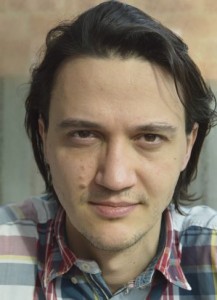 Lecturer in Chemical Engineering
(i) Adsorption of surfactants and electrolytes; (ii) capillary shapes, capillary flows, wetting, biomechanics; (iii) theory of surface electric phenomena; (iv) chemical physics of mixtures, quadrupolar solvents, fuel chemistry; (v) combustion engines.


+44 (0)20 7882 8938

r.slavchov@qmul.ac.uk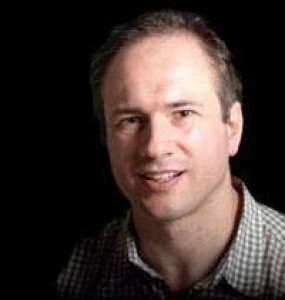 Professor of Chemical Engineering
My interests and expertise are in growing material robotics - programming matter as inspired by nature, to produce microscopic micro-robots that are both multifunctional and autonomous. We are developing sustainable manufacturing methods for bottom-up assembly from molecules, using phase transitions in confined geometries, the artificial morphogenesis process we have discovered for producing regular geometric shapes. Our work spans experiments in colloids and interfaces, molecular dynamics simulation of phase transitions, drug delivery platforms, as well as studying the fundamentals of the origin of life.


+44 (0)20 7882 5305

s.smoukov@qmul.ac.uk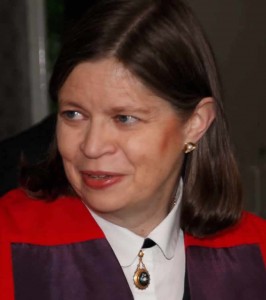 Prof Elizabeth Tanner
OBE, FREng, FRSE, PhD (Hon Caus), MA, DPhil, FIMMM, FIMechE, FIPEM, CEng, CSci
Bonfield Professor of Biomedical Materials
My research interests are in the development, testing and use of biomaterials for bone and joint replacement. In particular composites of bioactive ceramics and polymers which can encourage bone ongrowth yet have sufficient mechanical properties to be used for load bearing applications. These are based on either non-degradable or degradable artificial or natural polymers depending on application. In parallel I have interests in the mechanical properties of bone and the effects of pathology on these properties.


+44 (0)20 7882 6785

k.e.tanner@qmul.ac.uk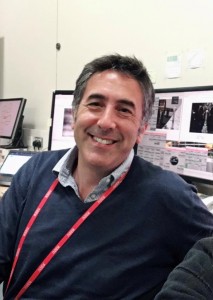 Senior Lecturer in Chemical Engineering
I design pyrolysis and gasification experiments to study the fundamental aspects of biomass thermal decomposition. My expertise ranges from the investigation of the pathways to thermo-chemical breakdown of solid biofuels to the synthesis of gaseous/liquid energy vectors and renewable carbon materials for catalysis and environmental applications such as water remediation.


+44 (0)20 7882 7748

r.volpe@qmul.ac.uk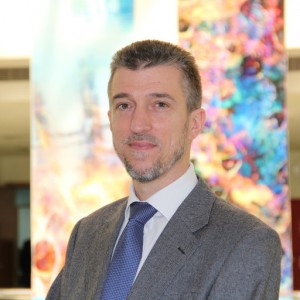 Senior Lecturer in Materials Chemistry
Polymer Science, Chemical Education, Engineering and Materials Education


+44 (0)20 7882 2963

s.vukusic@qmul.ac.uk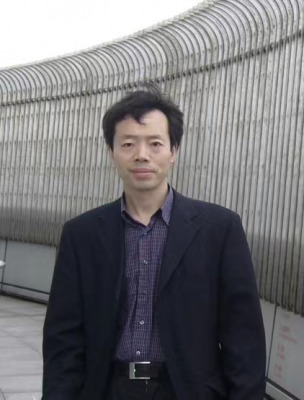 Professor of Thermofluids Engineering
Dr Wang's research interests are in the areas of enhanced heat transfer, condensation, boiling, solid-liquid phase change heat transfer, measurement method, molecule dynamics simulation, multi-scale simulation, advanced refrigeration, sustainable thermal energy systems and intelligent buildings.


+44 (0)20 7882 7921

h.s.wang@qmul.ac.uk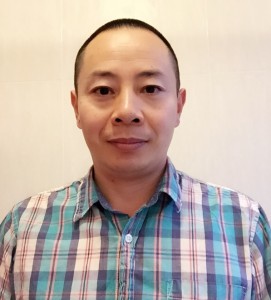 Dr Haixue Yan
PhD, PGCAP, MACS, CEng, FIMMM and FRSC
Reader in Materials Science and Engineering
My research aims to understand the relationships between structures and properties of functional materials including dielectrics, piezoelectric and ferroelectrics. By studying these relationships, we can design and develop materials with optimised properties for different applications.


+44 (0)20 7882 5164

h.x.yan@qmul.ac.uk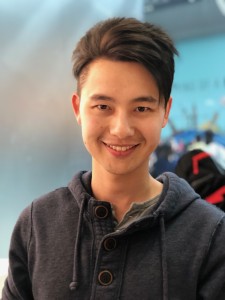 Dr Han Zhang
MEng, PhD, PGCAP, MIMMM, FHEA, CEng, CSci
Senior Lecturer in Materials Science
Han's expertise in the field of polymers and composites range from manufacturing to characterization of advanced polymer composites and nanocomposites, especially of multifunctional composites for future lightweight structural applications. His current research focuses on the sustainable development of advanced composites, including energy efficient sustainable manufacturing, integrated health monitoring and easy repairing functionalities for extended components' life.


+44 (0)20 7882 2726

han.zhang@qmul.ac.uk
Postdoc Research Associates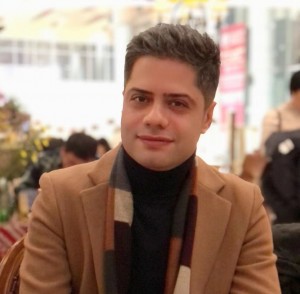 Postdoctoral Research Assistant


h.amadikhah@qmul.ac.uk


Supervisor: Andrew Livingston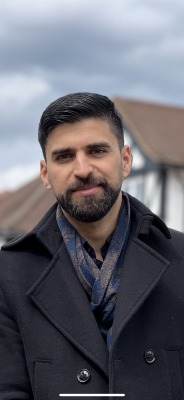 Postdoctoral Research Assistant


m.al-kadhimi@qmul.ac.uk


Supervisor: Andrew Livingston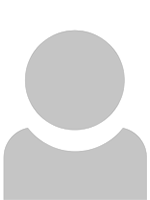 UKRI Postdoctoral Fellow


k.banerjee@qmul.ac.uk


Supervisor: Haixue Yan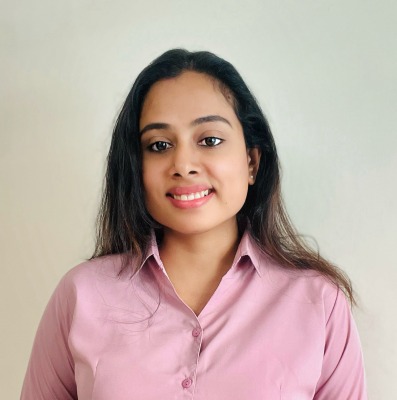 Experimental Technologist KTP Associate
Soft matter Physics, Fluid Dynamics, Droplet impact dynamics and Liquid marbles.


l.bindhusunilkumar@qmul.ac.uk


Supervisor: Radomir Slavchov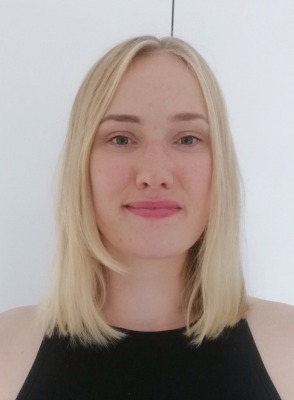 Research Assistant and Early Career Researcher


m.burggraef@qmul.ac.uk


Supervisor: Andrew Livingston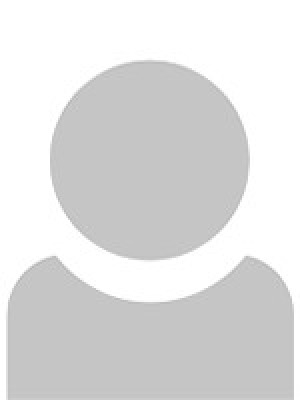 Postdoctoral Research Assistant


07999088315

s.burrows@qmul.ac.uk


Supervisor: Stoyan Smoukov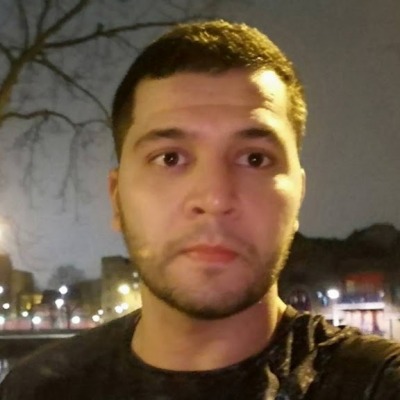 Postdoctoral Research Associate in Synthetic Fuel Utilisation


+44 (0) 7442920811

rodolfo.dasilvamachadodefreitas@qmul.ac.uk


Supervisor: Xi Jiang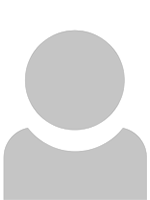 Postdoctoral Research Assistant


p.gaffney@qmul.ac.uk


Supervisor: Andrew Livingston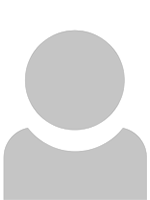 Postdoctoral Research Assistant


zhiwei.jiang@qmul.ac.uk


Supervisor: Andrew Livingston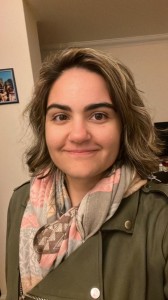 Research Assistant


anureet.kaur@qmul.ac.uk


Supervisor: James Busfield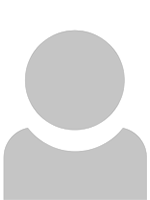 Research Assistant


william.kyei-manu@qmul.ac.uk


Supervisor: James Busfield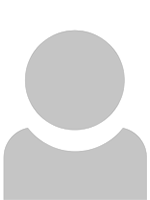 Postdoctoral Research Assistant


a.volsi@qmul.ac.uk


Supervisor: Andrew Livingston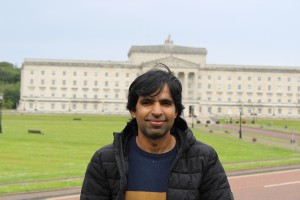 Experimental Technologist (KTP Associate)
3D Printing, Additive Manufacturing, Fused Deposition Modelling, Orthopedic Implants, Biomaterials, Nanotechnology, Material Science, Hydroxyapatite, Doped Hydroxyapatite, Electrospinning, Biomineralization


f.manzoor@qmul.ac.uk


Supervisor: Radomir Slavchov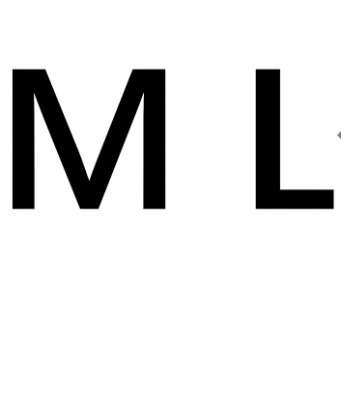 PHD
My primary research interest is focused on organic and inorganic/organic hybrid materials for application in solar cells.


meng.li@qmul.ac.uk


Supervisor: Zhe Li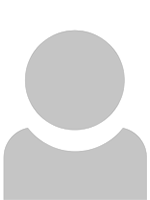 Postdoctoral Research Assistant


g.min@qmul.ac.uk


Supervisor: Tom Macdonald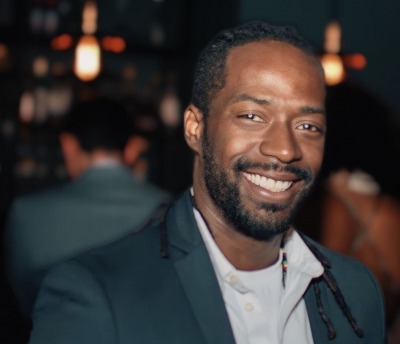 Postdoctoral Research Assistant


c.j.j.mingoes@qmul.ac.uk


Supervisor: Ana Jorge Sobrido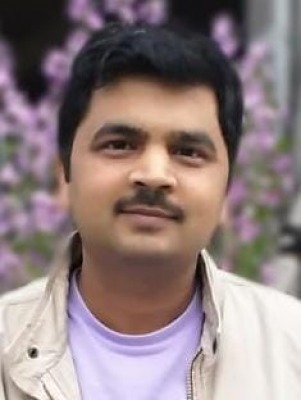 Postdoctoral Research Assiatnt
Halide perovskite photovoltaics (PPVs), fullerene and non-fullerene acceptor (NFA) containing organic photovoltaics (OPVs), their upscaling, accelerated stability assessment of PV materials and devices under concentrated sunlight, electrolyte gated organic field effect transistor (EGOFET) based chemical sensors, and materials for water purification.


r.kantmisra@qmul.ac.uk


Supervisor: Joe Briscoe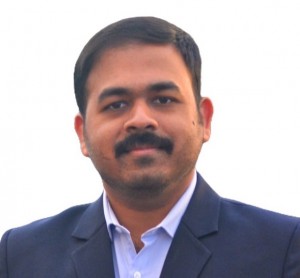 Postdoctoral Research Assistant
Lipid Nanoparticles, Functional Materials, Drug Delivery, Protein-Ligand Interaction, Protein Aggregation, Spectroscopy & Microscopy, Biophysics


s.mondal@qmul.ac.uk


Supervisor: Stoyan Smoukov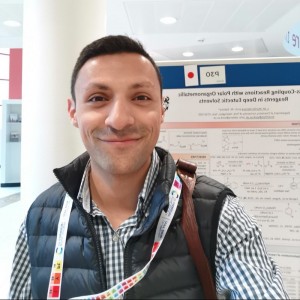 Postdoctoral Research Assistant
Organic synthesis, computational chemistry, catalysis, ionic liquids and deep eutectic solvents.


l.m.murilloherrera@qmul.ac.uk


Supervisor: Ana Jorge Sobrido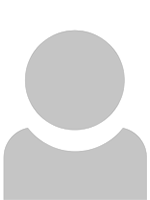 Postdoctoral Research Assistant


a.nabais@qmul.ac.uk


Supervisor: Andrew Livingston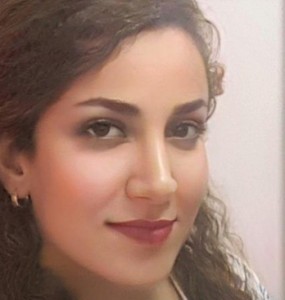 Postdoctoral Research Assistant
I am currently working on BFTT, or Business of Fashion, Textiles and Technology project, funded by AHRC-UKRI. This project is a five-year industry-led project, which focusses on delivering sustainable innovation within the entire fashion and textile supply chain. There are several academic and industrial partners around UK in this project. The main project that I involved is in collaboration with Nurvv company, to develop a wearable sensing technology that enables monitoring physical gait and body health with sports, ageing, and healthcare applications.


s.naderizadeh@qmul.ac.uk


Supervisor: James Busfield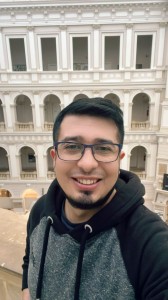 Postdoctoral Research Assistant
DFT simulations of solid-state materials, including but not limited to: ferroelectric materials, enantioselective heterogeneous catalysis, heteroepitaxial systems, and supported 2D materials.


j.ontaneda@qmul.ac.uk


Supervisor: Joe Briscoe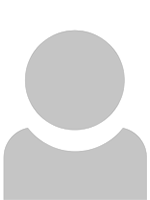 Research Associate


adam.oxley@qmul.ac.uk


Supervisor: Andrew Livingston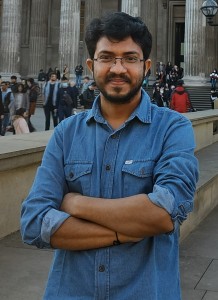 Postdoctoral Research Assistant
Investigation of the physical properties of dielectric, piezoelectric and ferroelectric materials are the main topics of my research interest. In particular, the studies of ferroelectric photovoltaic, photo-ferroelectric and electrostriction phenomena in both centro and non-centrosymmetric systems. My current research focuses on synthesizing nanostructured ferroelectric thin films for the development of next-generation solar cell devices, which is an ERC-funded project. We use the AFM technique to characterize the nanostructured thin film.


subhajit.pal@qmul.ac.uk


Supervisor: Joe Briscoe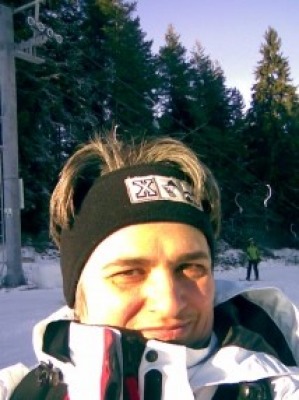 Research Fellow


+44(0)2078822814

l.peeva@qmul.ac.uk


Supervisor: Andrew Livingston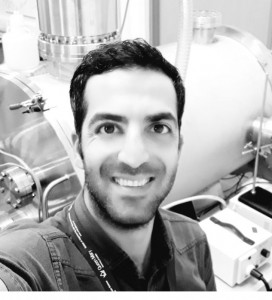 Postdoctoral Research Assistant
My research is focused on searching for new technologies for producing small droplets, as they are used in many applications including printing, food production, painting, and energy conversion. We study and use affecting parameters (pressure, surface tension, viscosity and electric stresses) in order to control liquid jets and droplets in small scales, that is below one millimeter down to sub-micrometer.


a.rajabi@qmul.ac.uk


Supervisor: Ahmed Ismail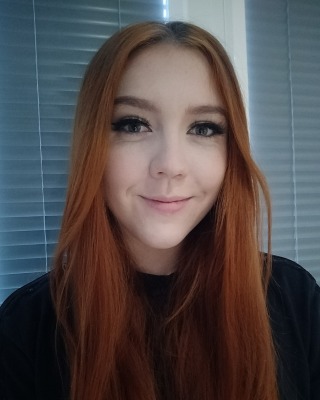 Postdoctoral Research Associate in Materials Science


emma.sadler@qmul.ac.uk


Supervisor: Colin Crick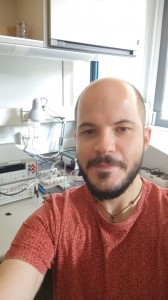 Postdoctoral Research Assistant
Synthesis of conductive polymers and development of hybrid materials for thermoelectric applications. I am particularly interested in the development of wearable thermoelectric generators.


j.f.serrano@qmul.ac.uk


Supervisor: Oliver Fenwick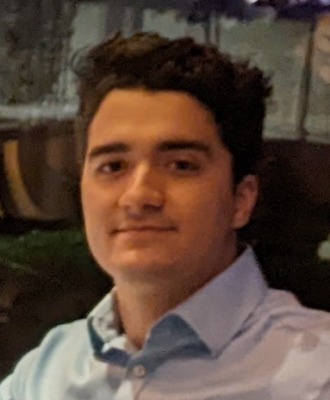 Postdoctoral Research Assistant
Thermoelectrics, Thermodynamics, Transient Electronics, Printed Electronics


exx322@qmul.ac.uk


Supervisor: Dimitrios Papageorgiou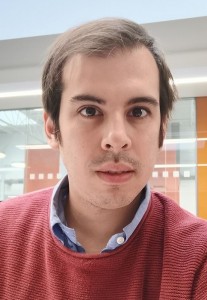 Postdoctoral Research Assistant
My research is focussed on electrospinning of bio-based materials to produce submicron and nanosized carbon fibres for the use as electrode materials in flow batteries. I am developing novel strategies to control the fibre morphology and the chemical composition of the carbon fibres to obtain ideal materials to further improve the stability and performance of the batteries, while focusing on the development a green strategy for future applications that can be realised from fully sustainable resources.


m.thielke@qmul.ac.uk


Supervisor: Ana Jorge Sobrido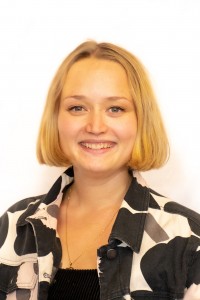 Postdoctoral Research Assistant in Polymer/Exactymer Synthesis


marjolaine.thomas@qmul.ac.uk


Supervisor: Andrew Livingston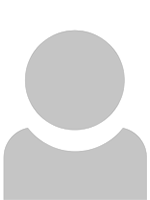 Research Assistant in Polymers and Composites


t.thorn@qmul.ac.uk


Supervisor: Han Zhang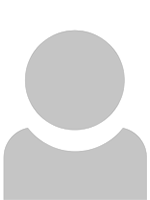 Postdoctoral Research Assistant


n.zaidi@qmul.ac.uk


Supervisor: Andrew Livingston
Professional Services
Current PhD Projects
| Thesis Title | Supervisor |
| --- | --- |
| Models development for integrating membrane-based desalination with Pressure Retarded Osmosis as power generation | Hasan Shaheed |
| Affect of mechanical deformation of solar cell performance | Joe Briscoe |
| Granular Imaging Analysis for Irregularly Shaped Particles | Edo Boek |
| Organic Solvent Nanofiltration | Andrew Livingston |
| Enhancing Battery Materials through Magnetic Field Alignment | Salvatore Grasso |
| Numerical simulation and experimental investigation of heat pump for domestic heating | Huasheng Wang |
| Thermal Management of Batteries | Nader Karimi |
| A Miniature Low-cost Assistive Robotic System for Disabled and Elderly | Hasan Shaheed |
| Impact of Indoor Light-Induced Degradation Mechanism on Structural, optical and optoelectronic properties of Cation and Anion Incorporated Wide Bandgap Perovskite Solar Cell Materials | Zhe Li |
| Membrane enhanced peptide synthesis by one-pot nanostar sieving (updated 29/8/2023) | Andrew Livingston |
| Unravelling surface chemistry - Electrochemical 2022 SEMS AJ | Ana Jorge Sobrido |
| 2023 SEMS JB | Tom Macdonald |
| Investigation of selective electrocatalysts for CO2 reduction | Ana Jorge Sobrido |
| 2023 SEMS JB | Joe Briscoe |
| Investigating Pyroresistive Conductive Polymer Composites with Improved Thermal Stability | Han Zhang |
| Nanomaterials with photoactive and antimicrobial properties | Colin Crick |
| Early-stage detection of colon cancer | Colin Humphreys |
| Photophysics of Tin-Lead Halide Perovskite for Tandem Photovoltaics | Tom Macdonald |
| Reducing emissions from gas supply chains | Paul Balcombe |
| Lifetime predictions of Elastomers | James Busfield |
| Nano-engineered Smart Coatings for Multifunctional Composites | Han Zhang |
| Solar-powered VTOL Unmanned Aerial System Design and Control | Hasan Shaheed |
| Durable 3D nanostructured Zn anodes for rechargeable Zn-air | Patrick Cullen |
| Cesium based perovskite material for perovskite solar cells | Joe Briscoe |
| Towards ferroelectric-enhanced solar energy conversion; the effect of ferroelectric fields on charge carrier dynamics | Joe Briscoe |
| Phase transitions in Bi0.5Na0.5TiO3 based ferroelectrics. | Haixue Yan |
| Biobased and multifunctional polymer nanocomposites for sust | Dimitrios Papageorgiou |
| Improving the quality of Drinking Water using Liquid-Solid fluidisation and filtration methods | Edo Boek |
| Light Activated Antibacterial Membranes for Hernia Repair | Elizabeth Tanner |
| Scalable aerosol-assisted chemical vapour deposition and post-treatment of hybrid perovskite photovoltaics | Joe Briscoe |
| Membrane Separation in API Manufacture ? Scoping and Performance Prediction | Andrew Livingston |
| Modeling and control of a robotic retractor for minimally invasive colorectal surgery | Hasan Shaheed |
| Advanced materials for multilayer ceramic capacitors | Haixue Yan |
| Raman Spectroscopy on in situ upgraded Bio-oils | Roberto Volpe |
| Development of a Prosthetic Hand | Hasan Shaheed |
| Prediction of battery cooling processes in electric vehicles | Nader Karimi |
| Energy filtering in polymer-nanotube composites for thermoelectrics | Oliver Fenwick |
| Interstitial Hydrides of High Entropy Alloys | Michael Reece |
| Synthesis of polymeric/pyrolytic carbons composite heart valves | Roberto Volpe |
| Piezo-photocatalysts for pollution treatment and solar fuel | Joe Briscoe |
| Elucidation of Smear Wear Mechanism | James Busfield |
| Carbon black reinforcement of tyre tread compounds | James Busfield |
| Multiscale characterisation of Graphite/Si electrodes | Xuekun Lu |
| Ultra-stable Hydrophobic Membranes for Molecular Separations | Andrew Livingston |
| High Entropy Thermoelectrics | Michael Reece |
| Sustainable composites with easy repairing capabilities | Han Zhang |
| Membrane Separation in API Manufacture ? Scoping and Perform | Andrew Livingston |
| Promotion of the C-C coupling reaction by Nanoparticles embedded in MOFs catalysts Dr Patrick Cullen is now Primary Supervisor | Patrick Cullen |
| Shape optimisation of winglets and wing appendages using CAD-based shape optimisation | Jens-Dominik Mueller |
| PIM networks for OSN and chiral separation | Andrew Livingston |
| Research on Conversion-Type Cathodes and Electrolyte Additives of Aqueous Zinc-ion Batteries | Tom Macdonald |
| Thermal Management of Electric Traction Motors | Amin Paykani |
| Synthesis of carbon based catalysts for the sustainable upgrade of agro-waste pyrolysis products into biofuels | Roberto Volpe |
| Thermoelectric Metal-Organic Frameworks: Design, Synthesis and Assessment | Oliver Fenwick |
| Nanostructured hematite with crosslinked PEDOT:PSS hybrid photoelectrodes for photoelectrochemical applications | Joe Briscoe |
| Sustainable Future Footwear and Fashion Technology | James Busfield |
| Engineered Bone Bioengineered Interface to model osteolytic breast cancer metastatic niche | Elizabeth Tanner |
| Prosthetic Hand Control with ML/AI MMG Signal Processing | Hasan Shaheed |
| Sustainable High-Performance Composites | Dimitrios Papageorgiou |
| Filler Reinforcement of Elastomers | James Busfield |
| Methane emissions in Europe: by how much can they be reduced and how do we get there? | Paul Balcombe |
| A Membrane-based Platform for Polymer Synthesis | Andrew Livingston |
| Development of ferroelectric nanocomposites for solar energy devices | Joe Briscoe |
| Optimisation of a Novel Polymeric Heart Valve | James Busfield |
| Project Title Hydrodynamic printing of complex biomaterials | Ahmed Ismail |
| Intrinsic surface dipole moment and surface dipole-ion interactions on fluid interfaces | Radomir Slavchov |
| Optimisation of Tyre Wear Performance | James Busfield |
| Framework for novel hybrid neutron transport ROMs | Andrew Buchan |
| Ferroelectric Polymers | Michael Reece |
| Replacing Indium Tin Oxide (ITO) with next-generation graphene in electronic devices | Colin Humphreys |
| Plant-Based/Sustainable Food-Grade Liquid Repellent Coatings | Colin Crick |
| Analysis of charge carrier dynamics of ferroelectric nanocom | Joe Briscoe |
| Nanostructured Reinforcing Fillers to Enhance Physical and Mechanical Properties | James Busfield |
| The Systematic Design and Fabrication of Applied Superhydrophobic Materials | Colin Crick |
| Graphene based transparent electrodes for tuneable optical devices | James Busfield |
| 2D Energy Materials: Modifying Hard Carbon via Potassium Vapour Transport for use in Sodium Ion Battery Anodes | Patrick Cullen |
| Dielectrophoretic manipulation of liquid exfoliated 2D materials on a chip | Patrick Cullen |
| Molecular dynamic simulation of lipid-water interphases | Stoyan Smoukov |
| A Comparative Study of Ammonia and Hydrogen Fuel Cells using Life Cycle Assessment | Xi Jiang |
| 3D printed metamaterials for functional applications | Dimitrios Papageorgiou |
| Investigation of combustion of ammonia blends for power and heat generation | Nader Karimi |
| Development of a novel hybrid membrane-crystallisation based liquid phase synthesis of Tides | Andrew Livingston |
| Machine learning based prediction of combustion chemistry | Amin Paykani |
| Fully printed thermoelectric devices. | Oliver Fenwick |
| Innovative Tactile and Optical Sensing and Actuating Devices | James Busfield |
| Advanced Thermal Management of Batteries For EV | Huasheng Wang |
| Extraction of lipids from algae suspensions for biofuel applications | Edo Boek |
| The investigation of high strength composites for fabricating superhydrophobic materials. | Colin Crick |
| Relaxor ferroelectrics for energy harvesting | Haixue Yan |
| Disintegration of liquid fragments | Ahmed Ismail |
| Multifunctional composites with integrated sensing and easy repairing capabilities | Han Zhang |
| Strain engineering of polymer nanocomposites reinforced with 2D materials | Dimitrios Papageorgiou |
| Processing and Properties of High Entropy Carbides | Michael Reece |
| Controlling Droplet Impact and Penetration | Ahmed Ismail |
| Sustainable antibacterial electrospun fabrics for masks and medical applications | Ana Jorge Sobrido |
| Nanoparticle mRNA theranostics | Stoyan Smoukov |
| Investigate the ferroelectric behaviour in the tungsten bronze structured ceramics | Haixue Yan |
| Brazing of Ceramics and Metals | Michael Reece |
| 2023 SEMS AJS | Ana Jorge Sobrido |
| Energy efficient manufacturing of multifunctional fibre reinforced composites | Han Zhang |
| Developing new and sustainable methods to extract valuable natural materials from cultivated microalgae suspensions | Edo Boek |
| Pb-free ferroelectrics for solid-state refrigeration | Haixue Yan |
| Experimental and theoretical investigation of organic Rankine cycles | Huasheng Wang |
| Combined Molecular Dynamics and Experimental Study of Soot Formation during Biomass Pyrolysis | Xi Jiang |
| Intelligent Miniature Aerial Vehicles for Disaster Sensing and Monitoring in Extreme Environment | Hasan Shaheed |
| Pb- free ferroelectrics for solid-state refrigeration | Haixue Yan |
| Printed hybrid thermoelectric generators | Oliver Fenwick |
| Investigation of the near-wall reacting flows over heterogamous catalysts | Nader Karimi |
| Polymer-based dielectric films with high thermal conductivity | Michael Reece |
| Development of BiFeO3-based photo-ferroelectric materials for photoelectrochemical water splitting | Joe Briscoe |
| Seaweed-based nanocomposites for packaging applications | Dimitrios Papageorgiou |
| High performance thermoelectric materials | Han Zhang |
| Numerical simulation in composite-metal joint analysis | Haixue Yan |
| Advanced Intelligent Control for Building Management System | Huasheng Wang |
| Flexible hybrid energy harvesters based on ZnO nanogenerator and perovskite solar cells | Joe Briscoe |
| Spider silk bio-inspired composites for high thermal and mechanical properties | Dimitrios Papageorgiou |
Past PhD Projects
| Thesis Title | Supervisor | Year |
| --- | --- | --- |
| Investigations on Marangoni Condensation of Binary Mixtures | Huasheng Wang | 2018 |
| High Performance Flow Control & Shape Optimisation Solver | Jens-Dominik Mueller, Sergey Karabasov | 2017 |
| Model Predictive Controller design for an Efficient Hybrid Energy Wind/Solar/FC/BS Power System. | M Hasan Shaheed, Hua Sheng Wang | 2017 |
| Design modelling and control of a miniature robotic system for surgical applications | M Hasan Shaheed, Ranjan Vepa | 2017 |
| Effect of Electric Current on Ceramic Processing | Mike Reece | 2017 |
| The Investigation of the Fine Scale 3D Characteristics of Sediments Employing Focused Ion Beam Scanning Electron Microscopy (FIB-SEM) | Andy Bushby | 2017 |
| Robust and Stable discrete adjoint solver development for shape optimisation of incompressible flows with industrial applications | Jens-Dominik Mueller, Eldad Avital | 2017 |
| Electric Breakdown of Dielectric Elastomer Actuator Materials | Federico Carpi, James Busfield | 2017 |
| Fatigue life prediction in aircraft tyres | James Busfield | 2017 |
| Predicting tyre compound wear. | James Busfield, Emiliano Bilotti | 2017 |
| Development of materials and applications for electroactive composites | James Busfield, Federico Carpi | 2017 |
| The role of high frequency loading in the treatment of tendinopathy | Haixue Yan, Asa Barber | 2017 |
| SmartNanoHeat - Self-regulating heating compounds | Emiliano Bilotti, James Busfield | 2017 |
| Biomimetic Layered Nanocomposites with Tunable Dynamical Mechanical Properties: Synthesis, Imaging and Characterisation | Himadri Gupta, Nicola Pugno | 2016 |
| Synthesis and Thermoelectric Properties of Layered Compound BiCuSO | Mike Reece, Haixue Yan | 2016 |
| Modelling, optimisation and control of osmotic energy extraction from natural salinity gradients using pressure retarded osmosis | M Hasan Shaheed, Theodosios Alexander | 2016 |
| Buoyancy-Driven Two-Phase Flows of Liquid Metal contributing to the Generation of Electricity from a Fusion Reactor by Magnetohydrodynamic Energy Conversion | Chris Lawn, Hua Sheng Wang | 2016 |
| Experimental and numerical study on heat transfer and pressure drop during mPCM slurry flow in microchannels | Hua Sheng Wang, Steve Dunn | 2016 |
| Processing and switching mechanism of ferroelectric copolymer P(VDF/TrFE) | Mike Reece, Ton Peijs | 2016 |
| Grain Size Effect in Lead-Free Bi0.5Na0.5TiO3-based Materials: Exploring The Ferroelectric Behavior | Haixue Yan, Mike Reece | 2016 |
| Room Temperature Single Phase Multiferroics | Haixue Yan, Mike Reece | 2016 |
| Deformation in small dimensions studied by thin wires in torsion | Andy Bushby, David Dunstan | 2016 |
| The Strain Dependent Dielectric Behaviour of Carbon Black Filled Natural Rubber | James Busfield, Emiliano Bilotti | 2016 |
| A Study of the Fluid Dynamic Coupling Between LP Steam Turbine and its Exhaust Hood | Andrew Wheeler, Jens-Dominik Mueller | 2015 |
| Numerical shape optimisation of flow around turbomachinery blades | Jens-Dominik Mueller, Andrew Wheeler | 2015 |
| Electric Field Assisted Chemical Vapour Deposition Processes on Titanium Dioxide Thin Films for Photocatalysis | Russell Binions, Mike Reece | 2015 |
| Graphene Reinforced Nano-Composites | Mike Reece | 2015 |
| High Temperature Piezoelectric eramics | Mike Reece, Haixue Yan | 2015 |
| Low Velocity Edge Impact on Composite Laminates: Damage Tolerance and Numerical Simulations | Mike Reece | 2015 |
| Enhancement of N-Type Semiconductor Photovoltaics with Multiferroics | Steve Dunn, Mike Reece | 2015 |
| Efficient Methods for Robust Shape Optimisation for Crashworthiness | Fabian Duddeck, Jens-Dominik Mueller | 2015 |
| Modelling and Interactional Control of a Multi-fingered Robotic Hand for Grasping and Manipulation | M Hasan Shaheed, Henri Huijberts | 2015 |
| The development of a novel nanostructured silica filler for high friction and low rolling resistance rubber applications. | James Busfield | 2015 |
| Piezoelectric zincoxide nanostructures for energy harvesting | Steve Dunn, Haixue Yan | 2015 |
| Modelling Condensation on Banks of Plain Tubes | Adrian Briggs, Huasheng Wang | 2015 |
| Numerical and experimental investigation of room temperature magnetic refrigerators/heat pumps | Hua Sheng Wang, Adrian Briggs | 2014 |
| Applications of Artificial Neural Networks (ANNs) in exploring materials property-property correlations | Mike Reece | 2014 |
| Failure of Rubber Components under Fatigue | James Busfield | 2014 |
| Low Velocity Edge Impact on Composite Laminates: Damage Tolerance and Numerical Simulations | Mike Reece, Felicity Guild | 2014 |
| MPhil: Effect of Temperature in Cathodic Electrodepostion of Anatase TiO2 Films on Conductive Glass | Mike Reece | 2014 |
| The behaviour of hollow sphere filled rubber materials under strain | James Busfield | 2014 |
| Effect of Doping and Defect Structures on Thermo Physical Properties of Thermoelectric Materials | Mike Reece, Haixue Yan | 2014 |
| Tearing of rubber | James Busfield | 2013 |
| Marangoni condensation of steam-ethanol mixtures on horizontal smooth, low finned tubes and bank of tubes. | Hua Sheng Wang | 2013 |
| Sensitivity computation and shape optimisation in aerodynamics using the adjoint methodology and Automatic Differentiation | Jens Mueller | 2013 |
| The Effect of CNTs on the Sintering Behaviour and Properties of Structural Ceramic Composites | Mike Reece | 2013 |
| Perovskite-Like Layered Structure A2B2O7 Ferroelectrics and Solid Solutions | Mike Reece | 2012 |
| Natural Rubber/Organoclay Nanocomposites | James Busfield | 2012 |
| The Impact and Deformation of Press-Fit Metal Acetablular Components | Julia Shelton, James Busfield | 2012 |
| Formation control of nonholonomic mobile robots: the virtual structure approach | Henri Huijberts | 2012 |
| Mechanical and Chemical Modifications of High-Capacity Hydrogen Storage Materials | Xiao Guo, Mike Reece | 2011 |
| Perovskite-like Layered Structure A2B2O7 Ferrlelectrics with Super-High Curie Points | Mike Reece | 2011 |
| Nanoindentation as a Method to Interrogate the Mechanical properties of Polymer Coatings | Andy Bushby | 2011 |
| Optimisation of interfacial bond strength of glass fibre endodontic post systems (MPhil) | Andy Bushby | 2011 |
| Multiscale Quantitative Imaging of Human Femoral Heads using X-ray Microtomography | Andy Bushby | 2011 |
| Investigtion of the Properties of Dental Cements in Minimal Invasive Restoration | Andy Bushby | 2010 |
| Investigation and Modelling of Rubber Friction | James Busfield | 2010 |
| Transmission power control in wireless networks | Henri Huijberts | 2010 |
| Going against the Grain: the De-Maturity of the European Textile Industry | Stuart Peters, Mike Reece | 2010 |
| Viscoelastic Properties of Elastomer under Complex Loading | James Busfield | 2010 |
| Domain switching dynamics in ferroelastic and ferroelastic/ferroelectric perovskites | Mike Reece | 2010 |
| Techno-economic Transition towards a Hydrogen Economy | Stuart Peters, Mike Reece | 2010 |
| Geometrical size effects in the plasticity of metals by micromechanical testing | Andy Bushby | 2009 |
| Micrometre-scale plasticity size effects in metals and ceramics theory and experiment | Andy Bushby | 2009 |
| Model Identification and Robust Nonlinear Model Predictive Control of a Twin Rotor MIMO System | Hasan Shaheed | 2009 |
| Processing and characterization of aligned ferroelectric PVDF-TrFE thin films | Mike Reece | 2009 |
| Nanoindentation of Polymer and Protein Films (MPhil) | Andy Bushby, Pankaj Vadgama | 2009 |
| Carbon Black Filler Reinforcement of Elastomers | James Busfield | 2009 |
| Development of a Continuous Wire Casting Technique | Mike Reece, Xiao Guo | 2009 |
| Development of Ceramic – Carbon Nanotube (CNT) Nanocomposites | Ton Peijs, Mike Reece | 2009 |
| An examination of innovation and disruptive technology in the medical devices and implant industry (MPhil) | Mike Reece | 2009 |
| Valuation of nanotechnology using the international private equity and venture capital valuation guidelines and factors influencing it | John Behiri, Mike Reece | 2009 |
| Synthesis of nanostructure materials for lithium ion batteries | Mike Reece, Xiao Guo | 2008 |
| Micro-Mechanical Properties and Composite Behaviour of Bone' | Andy Bushby | 2008 |
| Syntheses and characterisations of nanostructural magnesium based hydrides for hydrogen storage applications | Mike Reece, Xiao Guo | 2008 |