Prof Nicola Pugno
MSc PhD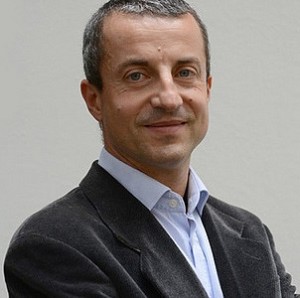 Professor of Materials Science
‌
E407, Engineering, Mile End
Expertise:
Classical Mechanics and Nanomechanics, Bio-inspired and Nano Materials; Fracture, Solid and Structural Mechanics, Tribology and Nanotribology, MEMS and NEMS, Super-tough and Super-strong Materials, e.g. Graphene and Carbon Nanotubes, Lotus Effect, Gecko Effect, Spider Silk and Web, Spiderman Suits and Space Elevator Cables, etc.
SEMS Research Division:
Affiliations:
QMUL
University of Trento, Trento, Italy
Fonzadione Bruno Kessler, Trento, Italy
Brief Biography
Nicola M. Pugno was born in 1972 in Pavia, Italy and is currently married and has three babies. He holds a Master's degree in Mechanical Engineering and a Master's degree in Theoretical Physics, as well as a PhD in Fracture Mechanics (Mathematical Foundations) and he is currently at the third year of a PhD in Biology (Learning Solid and Structural Mechanics from Spiders).

He is a Full Professor of Solid and Structural Mechanics at the University of Trento, Italy and there Founder and Head of the Laboratory of Bio-Inspired and Graphene Nanomechanics (previous Professor, Founder and Head of the Laboratory of Bio-Inspired Nanomechanics - Giuseppe Maria Pugno - at the Politecnico di Torino, Italy). He is also the Scientific Responsible of Graphene Nanocomposites (within the Graphene Flagship) at the Fondazione Bruno Kessler, Trento, Italy and Full Professor of Materials Science at the Queen Mary University of London, London, UK (Computational Nanomechanics Group).

He has published about 220 International Journal (Int. J.) papers on Solid-, Structural-, Fracture-, Bio- and Nano-Mechanics in leading international journals (including Nature and Nature Materials) mainly on nanotubes and graphene and bio-inspired nanomaterials (e.g. mimicking nacre for strength, spider silk for toughness, gecko foot for smart adhesion, lotus leaf for self-cleaning, bone for self-healing, etc.). He is a Reviewer for about 100 Int. J. and is in the Editorial Board of about 40 Int. J. and Editor-in-chief of Bio-Inspired Materials and Frontiers in Materials - Mechanics.

NMP has received the 2011 ERC Starting Grant and in 2013 both the two ERC Proof of Concept assigned to Italy by the European Research Council.