Equality, Diversity and Inclusion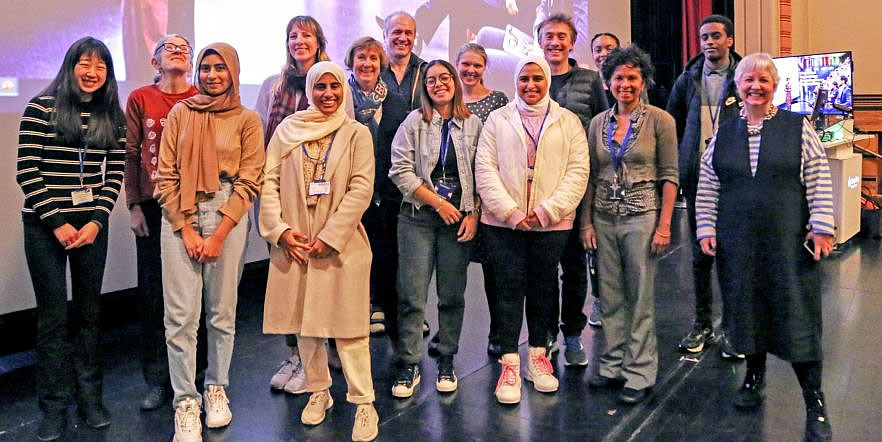 Welcome to the Equality, Diversity and Inclusion (EDI) pages in the School of Engineering and Materials Science (SEMS). Our vision and commitment to EDI is the product of a great deal of work by many colleagues at Queen Mary University of London under the leadership of our Vice Principal for People, Culture and Inclusion, Sheila Gupta and the Deputy Vice Principal for Impact, Culture, People, Civic and Community, Prof Alison Blunt https://www.qmul.ac.uk/about/equality-diversity-and-inclusion/
SEMS is a place where everyone feels welcomed, valued and safe.  We are very proud of our diversity and the impacts we have on our East London community. We are committed to providing an inclusive environment that offers equal opportunities for all and the chance for everyone to succeed.
We are here to support everyone as we recognise and value difference, working together to create a culture of equality and inclusion and achieve quality of opportunity.
SEMS is changing. Our mission is clear. We need measures that are driven by the strategic needs and success of engineering education, research, innovation and culture. Through our passion for excellence, we aim to create a strategic delivery plan supported by the amazing work by many colleagues at Queen Mary. We have looked at how we are currently supporting our engineering students and staff. We are listening to their experiences and we are prioritising our areas of focus.
We know that equality, diversity and inclusion are embedded in everything we do at SEMS. The best ideas and actions come together by creating a community which promote our wellbeing, health and working practice.
At the heart of our ambition is to change the culture not just at SEMS but to open the doors of opportunity at University and in the workplace. This requires a huge commitment from all staff and students where we embrace the principals of equality, diversity and inclusion and most importantly deliver a happier and safe Queen Mary community.
We are very proud to be supporting the Queen Mary's ambition to be the most inclusive research university in the world.