Dr Han Zhang
BEng, MEng, PhD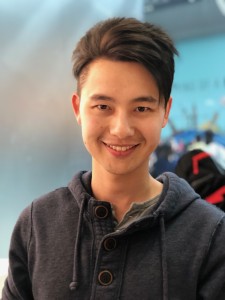 Position:
Lecturer in Chemical and Materials Engineering
Admissions Tutor of Materials Engineering Division
Tel:
+44 (0)20 7882 2726
Email:
han.zhang@qmul.ac.uk
Feedback /
support hours:
Fri 11-12, please make appointment by email in advance.
Networks:
Expertise:
Smart materials with multi-functionalities; Polymers and Composites; Nanomaterials and nano-engineered hierarchical composites; Self-healing and self-sensing devices; Structural health monitoring (SHM); Structural performance and its relationship with internal micro/nano-structures; Nanofibres and electrospinning.
Research keywords:
Multifunctional composites, Nanocomposites, Hierarchical manufacturing of advanced composites, Self-healing & Easy repairing, Energy harvesting and energy storage composites.
Brief Biography
Dr. Han Zhang is a Lecturer at the School of Engineering and Materials Science, Queen Mary University of London. His research areas mainly focus on smart multifunctional materials, hierarchical composites and nanomaterials. The multifunctionalities in composites he is interested including strain and damage sensing, self-healing without degrading original mechanical properties, energy storage integration, and self-heating and self-regulating heating devices. Han has experience from design and processing to advanced characterisations and interpretation of polymer and composite materials, with more than 30 publications in peer-reviewed journals including Advanced Functional Materials, Composites Science and Technology, and ACS Applied Materials & Interfaces. Han is the recipient of the 2010 RH Craven Award from Institute of Materials, Mineral and Mining (IOM3) for his excellence in polymer materials. Han is also the Principal Scientist in Composites at Nanoforce Technology Limited, a spin-out company wholly owned by QMUL.