Dr Han Zhang
MEng, PhD, PGCAP, MIMMM, FHEA, CEng, CSci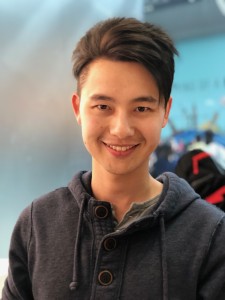 Senior Lecturer in Materials Science
Student Societies Academic Lead
Programme Director - BEng Materials Science and Engineering, QMES
‌
Joseph Priestley 2.04, Mile End
Feedback/
support hours:
Fri 11-12, please make appointment by email in advance.
Expertise:
Han's expertise in the field of polymers and composites range from manufacturing to characterization of advanced polymer composites and nanocomposites, especially of multifunctional composites for future lightweight structural applications. His current research focuses on the sustainable development of advanced composites, including energy efficient sustainable manufacturing, integrated health monitoring and easy repairing functionalities for extended components' life.
Research Centre:
Affiliations:
Fellow of Higher Education Academy (FHEA)
Member of the Institute of Materials, Minerals and Mining (MIMMM)
Chartered Engineer (CEng)
Chartered Scientist (CSci)
Member of the EPSRC Early Career Forum in Manufacturing Research
Member of the EPSRC Peer Review College
IOM3 Composites Group Leadership Team
Brief Biography
Dr Han Zhang is a Senior Lecturer at the School of Engineering and Materials Science, Queen Mary University of London. Han is a member of the Composites Group Leadership Team and serves as the Deputy Secretary of the Composites group at the Institute of Materials, Mineral and Mining (IOM3). Han is an appointed member of the EPSRC Early Career Forum in Manufacturing Research.

His expertise in the field of polymers and composites range from polymer processing, conductive polymer composites, to manufacturing and characterization of advanced composites and nanocomposites, especially of multifunctional composites. His current research focuses on the sustainable development of advanced composites, including energy efficient sustainable manufacturing, integrated structural health monitoring, and easy repairing functionalities for extended components' life.

Han is the recipient of the Silver Medal from the Institute of Materials, Mineral and Mining (IOM3) in recognition of his outstanding contribution to the field of composite materials, also the RH Craven Award from IOM3 for his excellence in polymer materials. He is actively engaged in outreach activities to promote Materials Science and Engineering to wider society, and is a core member of the UK inter-university group Discover Materials.

Our research group is seeking highly motivated PhD students and researchers who share a passion for materials science and are interested in polymers and composites. If you are interested in joining our team, please reach out to Han Zhang via email and include the following information:

1. Evidence of academic excellence in engineering, materials science, or related disciplines.
2. Details regarding your proposed funding source, as well as the duration of funding.
3. A brief technical description of your research topic of interest.