Dr Ana Jorge Sobrido
PhD, MIMMM, FHEA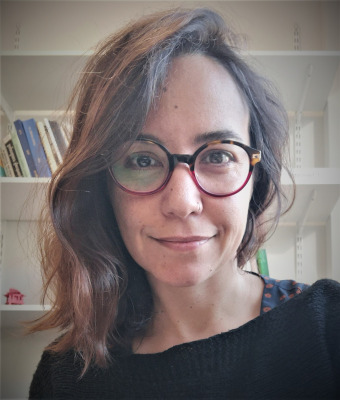 Senior Lecturer in Sustainable Energy Materials
UKRI Future Leaders Fellow
Programme Director for Sustainable Energy Engineering (UG)
‌
Engineering 315, Mile End
Feedback/
support hours:
Tuesdays 2-4pm
Expertise:
Ana's research focuses on the development of new electroactive materials for energy conversion and storage devices. Her group's expertise ranges from the synthesis of new compounds through multiple synthesis approaches to electrode ink formulation strategies and assembly and testing into real electrochemical devices.
SEMS Research Division:
Brief Biography
Ana was born in the Canary Islands, Spain. After finishing her degree in Chemistry (2004), she moved to Barcelona to conduct a PhD in Materials Science at the Autonomous University of Barcelona and the Institute of Materials Science, being awarded a Prize for an outstanding PhD thesis (2009). From 2011 to 2016 she worked as a PDRA at UCL in Chemistry and Chemical Engineering Departments, where she researched metal-free energy materials for photocatalysis, batteries and water electrolysers. In 2016, she took up a position as Academic Fellow at QMUL. In 2019 Ana became a Lecturer and shortly after, Senior Lecturer in Energy Materials at QMUL. Ana's group studies the design of high-performing sustainable electroactive materials using easy-to-scale processing techniques for application in energy storage and conversion. She is a member of the UK Redox Flow Battery Committee, STFC Battery Steering Committee and Director of the London Energy Materials & Devices Hub.