Prof Joe Briscoe
MSci (Hons), PhD, FHEA, CSci, MIMMM, MInstP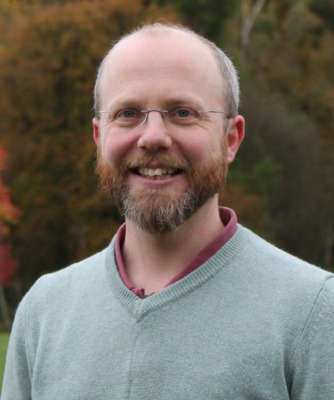 Professor of Energy Materials and Devices
Deputy Director of Graduate Studies (PhD)
‌
Engineering 113, Mile End
Feedback/
support hours:
Please email to arrange a meeting (online or in person)
Expertise:
My group's research is focused on the use of thin films and nanostructured materials for renewable energy applications, including: semiconductor photocatalysts, photoelectrocatalysis (PEC) & solar fuels; photovoltaic devices; ferroelectrics for solar energy conversion; piezoelectric energy harvesting. We have a particular interest in the use of polar (ferroelectric & piezoelectric) materials and nanomaterials in these devices with expertise in solution-based synthesis of materials, material characterisation and device fabrication and testing, including flexible devices.
Research Centre:
Affiliations:
FHEA, CSci, MIMMM, MInstP
Brief Biography
Dr Joe Briscoe completed an MSci at the University of Durham (Grey College) in Natural Sciences, which included researching the doping of ceramic zinc oxide under Dr Andy Brinkmann. Following this he undertook a PhD with Dr Steve Dunn and Prof Rob Dorey at Cranfield University in nanostructured photovoltaic devices with a thesis titled, "Investigation of ZnO nanorod solar cells with layer-by-layer deposited CdTe quantum dot absorbers".

Upon completion of his PhD, Dr Briscoe moved to Queen Mary where he worked on the development of a new type of nanostructured piezoelectric energy harvesting device using ZnO nanorods, and the investigation of ferroelectric materials as novel photocatalysts for the production of fuels (solar fuels / artificial photosynthesis) and the degradation of pollutants. He also worked on a number of projects developing emerging photovoltaic technologies, such as hybrid organic-inorganic lead halide perovskites, organic photovoltaics (OPVs) and dye-sensitised solar cells (DSSC)

Dr Briscoe's current research is focussed on investigating a range of new materials, structures and material combinations for use in nanostructured, low-cost photovoltaics (PVs), photocatalysis/photoelectrocatalysis (PEC) and piezoelectric energy harvesting, with a particular focus on the use of polar (ferroelectric, piezoelectric) materials within these devices.