Prof Huasheng Wang
BEng MSc PhD FHEA MInstR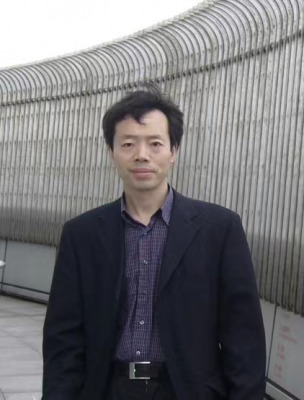 Professor of Thermofluids Engineering
Chair of Division of Mechanical Engineering, Robotics and Design
‌
Engineering 318, Mile End
Feedback/
support hours:
Tuesday 12:00-13:00
Expertise:
Enhanced heat transfer, Condensation, Boiling, Phase change, Measurement method, Multi-scale simulation, Refrigeration, Air conditioning, Sustainable thermal energy systems and Intelligent buildings.
SEMS Research Division:
Affiliations:
Sustainable Thermal Systems Laboratory
Fellow of the Higher Education Academy UK
Member of the Institute of Refrigeration UK
Active member of the Heat Exchanger Action Group (HEXAG)
Active member of the Process Intensification Network (PIN)
Member of the World Society of Sustainable Energy Technologies (WSSET)
Member of the International Advisory Board of International Journal of Refrigeration since 2008
Member of the Editorial Board of Thermal Science and Engineering Progress since 2016
Brief Biography
Professor Wang has many years research and teaching experience in thermofluids engineering, HVAC and refrigeration in universities in China, Japan and the UK.

Award and Recognition
2018: Key Scientific Article recognised by the Renewable Energy Global Innovations.
2015: Queen Mary Science and Engineering Faculty Research Performance Award.
2012: Best Engineering Research of 2012 highlighted by Wiley Online Library.
2002: The Prize and Medal for the Outstanding Paper for 2002 by the Japanese Society of Mechanical Engineers (JSME).