Prof Huasheng Wang
BEng MSc PhD FHEA MInstR
Research Funding
On this page:
Current PhD Studentship Projects
Funding source: Carbon Numbers Ltd
Start: 01-10-2022 / End: 31-03-2026

Previous Funded Research Projects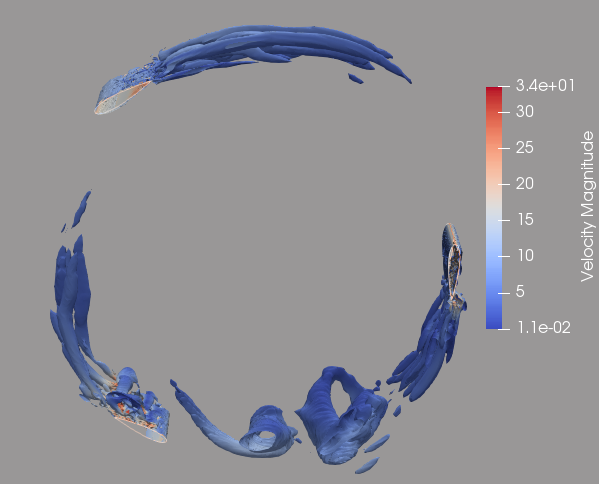 Funding source: Royal Society
Start: 20-03-2019 / End: 19-03-2022


High fidelity flow-structural dynamics simulations of wind and water turbines will be pursued using advanced computing clusters and complemented by wind tunnel tests. The results will be analysed and used to derive new fast models that will support future development of new renewable energy devices extracting kinetic energy from the wind and water flows.
Funding source: Royal Society
Start: 31-03-2018 / End: 30-03-2020


The project aims at bridging the gap between fundamental heat transfer and sustainable thermal systems by investigating expertise at both Queen Mary University of London and Guangdong University of Technology.
Funding source: E.P.S.R.C.
Start: 01-07-2016 / End: 31-12-2019

Funding source: E.P.S.R.C.
Start: 01-12-2015 / End: 31-08-2019

Funding source: Super Radiator Coils
Start: 01-09-2017 / End: 01-04-2019

Funding source: EDF Energy LTD
Start: 01-12-2018 / End: 31-12-2018

Funding source: E.P.S.R.C.
Start: 11-11-2013 / End: 23-07-2017

Funding source: Denso Marston Ltd
Start: 19-10-2015 / End: 18-10-2016

Funding source: Commission of the European Community
Start: 01-10-2011 / End: 30-09-2015

Funding source: E.P.S.R.C.
Start: 02-11-2009 / End: 01-11-2012

Funding source: E.P.S.R.C.
Start: 01-01-2007 / End: 31-12-2008

Funding source: E.P.S.R.C.
Start: 01-07-2005 / End: 30-09-2006

Other Research Projects
A very small concentration of ethanol (e.g. 0.05% - 0.1% in mass) in the liquid phase has been found to give significantly higher (3-4 times) heat-transfer coefficients than found with pure steam. The mechanism of the enhancement is attributed to the fact that for condensation of binary mixtures, where the less …
Low-finned condenser tubes are now widely used in modern plant. Design calculations are presently based on correlations of experimental data. Theoretical solution is problematic owing to the crucial role played by surface tension and curvature of the condensate surface which various in a complicated way over the fin and tube …
Microchannel heat exchangers have been widely considered as a revolutionary, advanced technology because they can provide more than 50% reduction in size and mass, refrigerant charge and air side pressure drop. Wide use of microchannel heat exchangers will make a significant contribution to reduction of energy consumption and consequently carbon emission. …