Prof Michael Reece
BSc, PhD, PGCE, MIMMM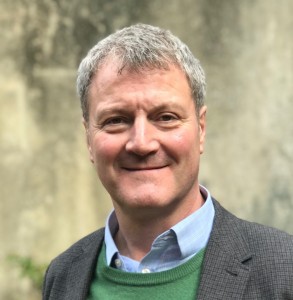 Director of Nanoforce Technology Ltd
Professor of Functional Ceramics
‌
Engineering 336, Mile End
Feedback /
support hours:
10:00 on Wednesdays
Expertise:
Processing and electromechanical properties of functional materials, including ferroelectrics, thermoelectrics and high entropy ceramics
Research keywords:
Field Assisted Processing, Spark Plasma Sintering, Magnetic Processing, Functional Materials, Ferroelectrics, Thermoelectrics, Ceramic Nanocomposites, Ultra-High Temperature Ceramics, Electromechanical Properties
SEMS Research Division:
Brief Biography
PhD on the microstructures of synthetic and natural ferrites. This was followed by postdoctoral research on the then new topic of fatigue crack growth in structural ceramics at room and high temperature. Worked at the National Physical Laboratory on problems associated with the mechanical and microstructural characterisation of structural and functional ceramics. Research Groups is currently focused on the development of field (electric, magnetic and gravity) assisted processing to produce nanostructured, textured, hierarchical and non-equlilibrium functional ceramics, including ferroelectrics, thermoelectrics and high entropy ceramics. This includes the recently established EPSRC supported MagMat facility for the synthesis and processing of materials in strong magnetic fields (15T). A longterm objective of his work is to commercialise materials prepared by field assisted processing through knowledge transfer and spin-outs. He is a Director of Nanoforce Technology Ltd, a spin-out company of QMUL. Nanoforce focuses on the development of new, scalable processing routes for nanomaterials that can be commercialised. Recent highlights include the development of Flash-SPS and Contactless Flash Sintering processing routes, and the prediction of new high entropy ceramics with properties that go beyond rules of mixtures. He is the recipient of Verulam Medal (2010), Royal Society Industry Fellowship (2011-15), Slovak International Award (2018) and Fellowship of the European Ceramic Society (2019). Co-Editor-in-Chief of Advances in Applied Ceramics.