Prof James Busfield
MA, PhD, CEng, FREng, FIMMM, FHEA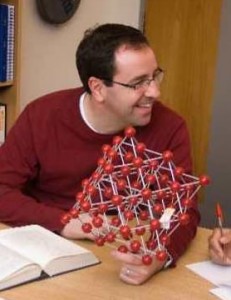 Director of Impact
Professor of Materials
‌
301A, Engineering, Mile End
Feedback/
support hours:
Tuesday noon - 1pm
Expertise:
Examining the physical behaviour by experiment and modelling techniques of soft matter such as elastomers and rubber materials. Properties of interest include abrasion, friction, fracture, creep, fatigue, viscoelastic behaviour, modulus enhancement and composite filler reinforcement. Developing smart soft materials that can sense their environment and soft actuating materials that can change shape in response to a physical stimulus.
SEMS Research Division:
Affiliations:
Fellow of the Royal Academy of Engineering
National Teaching Fellow
Fellow of the Higher Education Academy
Fellow of the Institute of Materials, Minerals and Mining
Chartered Engineer
Associate Editor of Plastics Rubber Composites: Macromolecular Engineering
Associate Editor of Rubber Chemistry and Technology
Chair of the Rubber in Engineering Group of the IOM3.
Brief Biography
James has been the Head of the Soft Matter Group at QMUL since 1994. He was made a Fellow of the Royal Academy of Engineering in 2020 and a National Teaching Fellow in 2009. He has also been recognised for his research by the award of the George Stafford Whitby Award (awarded to outstanding international teachers of polymer science and recognising innovative research by the ACS ) in 2021, the Colwyn Medal (the premier medal for rubber research awarded by the IOM3) in 2009 and the Sparks-Thomas Award (recognising outstanding contributions and innovations in the field of elastomers by the ACS) in 2010. Before 1994, James designed suspension components for an automotive industry supply company, designing systems for companies such as Jaguar, Volvo and Mercedes.