Dr Radomir Slavchov
PhD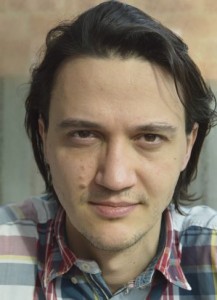 Position:
Lecturer in Chemical Engineering
Tel:
+44 (0)20 7882 8938
Email:
r.slavchov@qmul.ac.uk
Location:
222, Engineering, Mile End
Feedback /
support hours:
Tuesday 15:00-15:30
Friday 16:00-16:30
Networks:
Expertise:
(i) Adsorption of surfactants and electrolytes; (ii) capillary shapes, capillary flows, wetting, biomechanics; (iii) theory of surface electric phenomena; (iv) chemical physics of mixtures, fuel chemistry; (v) combustion engines.
Research keywords:
Adsorption, capillarity, wetting, biomechanics, electrochemistry, mixtures, fuel, engines.
SEMS Research Division:
Brief Biography
2017-2019 BP-ICAM Fellow, Cambridge University (adsorption at the metal|fuel interface in engines).
2015-2017 Research associate, Department of Chemical Engineering and Biotechnology, Cambridge University (deposition in engines).
2008-2015 Lecturer in the Faculty of Chemistry and Pharmacy, Sofia University (thermodynamics, colloids, capillarity, liquid interfaces, solvation).