Dr Radomir Slavchov
BSc, MSc, PhD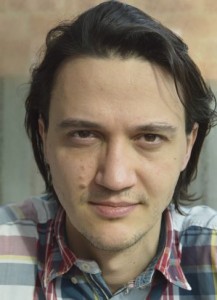 Lecturer in Chemical Engineering
Module Mentor
‌
Engineering 222, Mile End
Feedback/
support hours:
Monday 15:00-16:00
Thursday 13:00-14:00 (online for engineering software questions)
Expertise:
(i) Adsorption of surfactants and electrolytes; (ii) capillary shapes, capillary flows, wetting, biomechanics; (iii) theory of surface electric phenomena; (iv) chemical physics of mixtures, quadrupolar solvents, fuel chemistry; (v) combustion engines.
Research Centre:
Affiliations:
Affiliate member of IChemE
Brief Biography
2017-2019 BP-ICAM Fellow, Cambridge University (adsorption at the metal|fuel interface in engines).
2015-2017 Research associate, Department of Chemical Engineering and Biotechnology, Cambridge University (deposition in engines).
2008-2015 Lecturer in the Faculty of Chemistry and Pharmacy, Sofia University (thermodynamics, colloids, capillarity, liquid interfaces, solvation).
Consultancy activities: formulations for fuels, lubricants and construction materials.