Staff
Academic Staff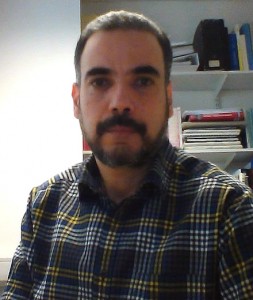 Senior Lecturer in Thermofluids
Director of Foundation Education for Science & Engineering
Heat Transfer, Thermal Systems, Building Energy, Parameter Estimation


+44 (0)20 7882 8739

h.adjali@qmul.ac.uk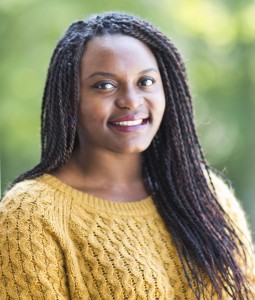 Lecturer in Engineering Science & Education
SEMS Senior Tutor
Primary research interests are: Student experience of teamwork as an indicator for employability skills; Engagement and retention of students within Engineering through active learning techniques; Cultural and social impacts on the approaches to learning; Diversity and inclusion within Engineering. Secondary research interests are: Process modelling and simulation; Clean Water Treatment processes.


+44 (0)20 7882 7281

f.akinmolayan@qmul.ac.uk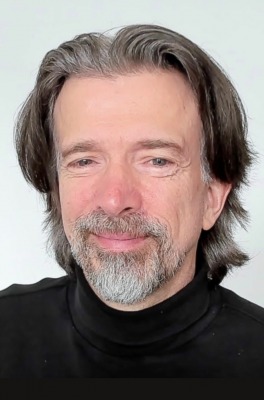 Professor of Robotics Engineering
Head of Centre for Advanced Robotics (ARQ)
Deputy Chair (Research) of the Division of Mechanical Engineering, Robotics and Design
Professor Althoefer's research focuses on robot autonomy, soft robotics, modelling of tool-environment interaction dynamics, sensing and neuro-fuzzy-based sensor signal classification with applications in robot-assisted minimally invasive surgery, rehabilitation, assistive technologies and human-robot interactions in the manufacturing environment.


+44 (0)20 7882 3419

k.althoefer@qmul.ac.uk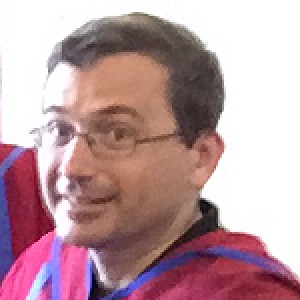 Dr Eldad Avital BSc(IITHaifa), MSc(Tel Aviv), PhD(Lond) FRAeS
Reader in Computational Fluids and Acoustics
Deputy Chair (Education) of Divison of Aerospace Engineering & Fluid Mechanics
Fluid Mechanics and acoustics: (i) Fundamentals: Computational Aero-Acoustics, Aerodynamics and Hydrodynamics, fluids-structure interaction, bio-fluids, particle flow. (ii) Applications: Power and thrust aero and marine production, wind and water turbines, water engineering, fusion energy, bio-fluids devices


+44 (0)20 7882 3616

e.avital@qmul.ac.uk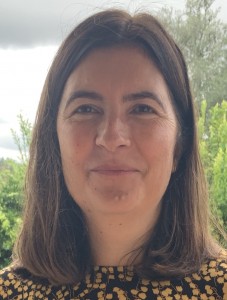 Senior Lecturer in Biomedical Engineering & Biomaterials
Molecular self-assembly, the spontaneous organization of molecules into ordered aggregates by noncovalent interactions and without external control, is of central importance to life (e.g., protein folding, formation of lipid bilayers). Using biological inspiration and tools of chemistry, physics and engineering, we aim to explore new (macro)molecular units (peptides and sugar polymers) mimicking the composition and structure of carbohydrates and proteins (vital constituents of all organisms) to develop materials by self-assembly with particular properties and function for bioengineering applications. We expect that combinations of these building blocks and their controlled self-assembly can generate the discovery of innovative biomaterials with unprecedented properties that can revolutionize tissue engineering and other forms of regenerative medicine.


+44 (0)20 7882 5502

h.azevedo@qmul.ac.uk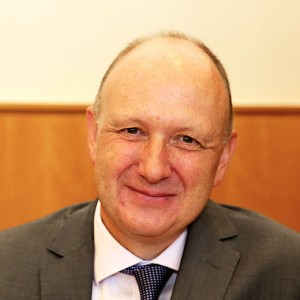 Prof Colin Bailey FREng, BEng, PhD, CEng, FICE, FIStructE, MIFireE
President and Principal


+44 (0)20 7882 5061

principal@qmul.ac.uk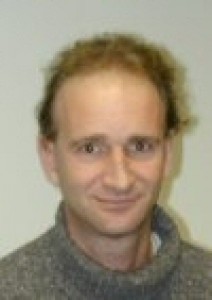 Professor of Materials


+44 (0)20 7882 8865

c.w.m.bastiaansen@qmul.ac.uk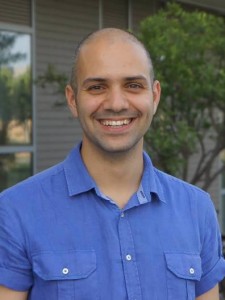 Senior Lecturer in Materials Science
Deputy Chair (Research) of Division of Materials Engineering
Polymer chemistry, advanced polymer synthesis and characterization techniques, supramolecular chemistry


+44 (0)20 7882 6534

r.becer@qmul.ac.uk
Senior Lecturer
Materials Admission Tutor
Smart Polymers, Polymers for Energy, Self-Powered Sensors, Nanotechnology


+44 (0)20 7882 7575

e.bilotti@qmul.ac.uk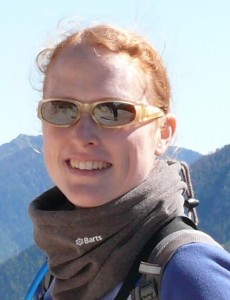 Lecturer in Bioengineering
My research aims to understand how different movements are achieved across a variety of steady and non-steady tasks; in particular, how the mechanics and muscles are used to control movement. I apply this knowledge to differentiate healthy gait from injury and disease, by identifying these fundamental control priorities. Identification of these control priorities, and using these to discover markers for disease severity will help assess the effectiveness of different treatment interventions for gait deficits. Non-steady tasks, such as walking over obstacles are key to identifying these underlying control parameters.


+44 (0)20 7882 3677

a.birn-jeffery@qmul.ac.uk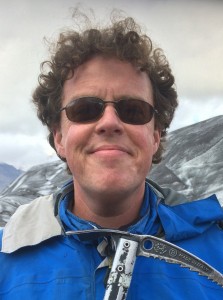 Reader in Chemical Engineering
Chair of Division of Chemical Engineering & Renewable Energy
Setting up a new research group and Division of Chemical Engineering with focus on energy engineering. My research is in soft matter, energy, flow and transport of complex fluids in confinement (porous media), multi-scale imaging and simulation. I investigate how the macroscopic behaviour of complex systems emerges from the underlying microscopic behaviour. I have a solid research track record in two-phase and reactive flow in porous media, with applications in clean fossil fuels, CO2 storage and asphaltene deposition. In my new role at QMUL, I will be extending these applications to renewable energy, battery design, fuel cells and supercapacitors. I develop both experimental and computational methods for my research. Experimental methods include micro-fluidics, (confocal) microscopy, rheology and X-ray micro-tomography. Computer simulation methods include lattice-Boltzmann, Multi-Particle Collision Dynamics, and Molecular Dynamics. I am currently hiring a PhD student in this area. Please contact me for details.


+44 (0)20 7882 2964

e.boek@qmul.ac.uk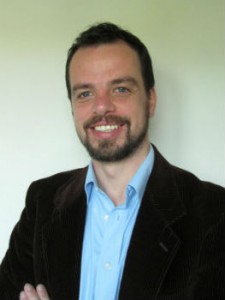 Senior Lecturer (equiv. Associate Professor) in Fluid Mechanics
Deputy Chair for Research of D. of Aerospace Eng. & Fluid Mechanics
I am the leader of the Fluids, Particles and Interfaces Group (https://bottogroup.wordpress.com/). I am interested in fluid mechanics and transport phenomena, with particular focus on topics at the interface between classical fluid dynamics and materials science. My group uses simulations and theory, often corroborated by experimental results, to uncover fundamental engineering principles that can be applied to practical problems, in areas such as advanced materials, bioengineering, and energy engineering. Recurring topics of research in the group are the dynamics of particulate materials (suspensions, emulsions, powders, etc.) and the mechanics of soft interfaces. I lead the "Fluid Mechanics of Nanostructured Materials" Special Interest Group of the EPSRC-funded UK Fluids Network.


+44 (0)20 7882 3757

l.botto@qmul.ac.uk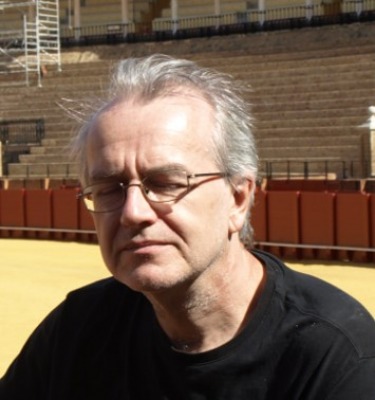 Reader in Mechanical Engineering
Director of Taught Programmes
Enhanced Heat Transfer, Two-Phase Flow, Condensation


+44 (0)20 7882 8876

a.briggs@qmul.ac.uk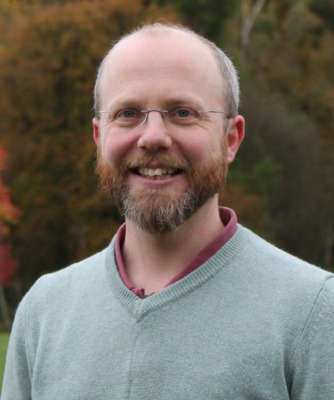 Dr Joe Briscoe MSci (Hons), PhD, ProfGradIMMM, MInstP
Lecturer in Functional Materials
Nanostructured materials for renewable energy applications: Semiconductor photocatalysts, photoelectrocatalysis (PEC) & solar fuels; Nanostructured photovoltaic devices; Ferroelectrics for solar energy conversion; Piezoelectric energy harvesting. Chemical synthesis of nanomaterials and nanostructured thin films, material characterisation, device construction and testing.


+44 (0)20 7882 3552

j.briscoe@qmul.ac.uk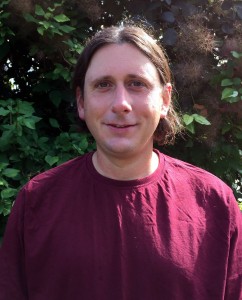 Lecturer in Engineering Science
I design numerical models for predicting the behaviour and understanding the uncertainties in the operation of nuclear reactor cores and other nuclear processing facilities. In particular I develop mathematical models to accurately predict neutron and gamma transport within nuclear reactors, and couple these to thermal hydraulic codes that model coolant flows and heat transfer within a core. I am particularly interested in analysing both current nuclear reactors as well as those due to be built within the UK in the coming years, in particular the boiling water reactors. I am also heavily involved in the design of new mathematical models that predict the progression/state of a nuclear reactor?s core in the event of severe accident scenarios.


+44 (0)20 7882 6087

a.buchan@qmul.ac.uk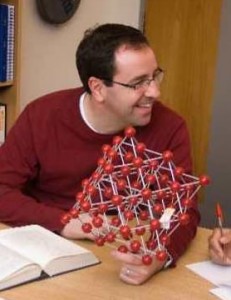 Professor of Materials
Director of Industrial Engagement
Chair of Division of Materials Engineering
Examining the physical behaviour by experiement and modelling techniques of soft matter such as elastomers and rubber materials. Properties of interest include abrasion, friction, fracture, creep, fatigue, viscoelastic behaviour, modulus enhancement and composite filler reinforcement. Developing smart soft materials that can sense their environment and soft actuating materials that can change shape in response to a physical stimulus.


+44 (0)20 7882 8866

j.busfield@qmul.ac.uk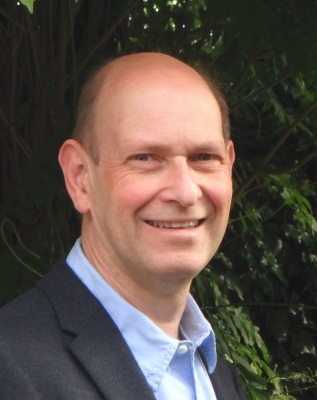 Professor of Materials Science
Executive Vice-Dean of the Queen Mary Engineering School-NPU China
Nanoindentation testing, Micro-mechanical properties of material, Size dependent strength, 3D electron microscopy. Director of The NanoVision Centre for microscopy Director of Ultima Forma Ltd


+44 (0)20 7882 7100

a.j.bushby@qmul.ac.uk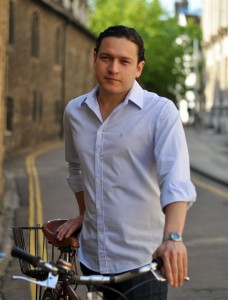 Lecturer in Applied Sciences
Laser Safety Advisor
Fluid Mechanics, Experimental Physics, Liquid Drops, Sprays and Jets, Optics, Instrumentation, Inkjet and 3D Printing


+44 (0)20 7882 7620

r.castrejonpita@qmul.ac.uk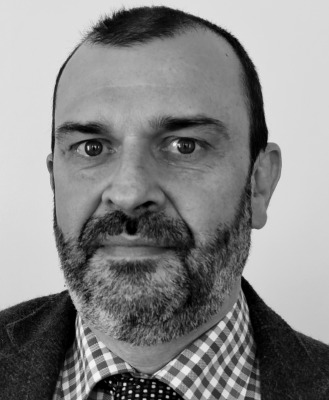 Senior Lecturer in Materials Science and Education
Polymer chemistry, advanced polymer synthesis, nanomedicine, polymer-protein and polymer-peptide conjugates. Surface functionalisation. Flipped-classroom and student-centred approaches to teaching and learning.


+44 (0)20 7882 2963

g.cavalli@qmul.ac.uk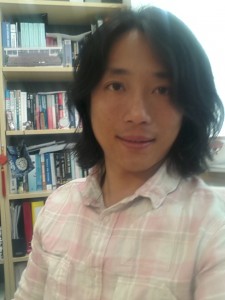 Dr Jun Chen BSc (Honours), MSc (Distinction), PhD
Lecturer in Engineering Science
Director of Postgraduate Studies
My research interests lie at the interface of Computer Science, Operational Research and Control Engineering. Over the years, I have consolidated and structured my research along three themes: modelling, optimisation and decision, four cross-cutting application areas: intelligent decision support for airport operations, human factors & brain-computer interface, future flight deck automation systems and intelligent sewer networks, sponsored by EPSRC and industry and supported by the well-balanced research team consisting of senior academics, post-doctoral researchers and PhD students.


+44 (0)20 7882 8873

jun.chen@qmul.ac.uk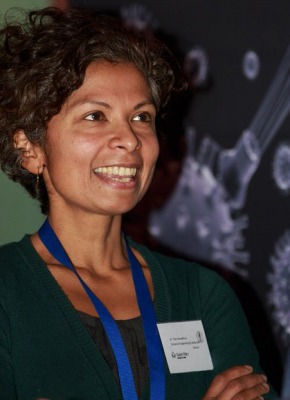 Senior Lecturer in Regenerative Medicine
Programme Director for the Intercalated BSc in Biomedical Engineering and Clinical Materials
Inflammation, mechanobiology, tissue engineering, regenerative medicine, musculoskeletal science and bioengineering


+44 (0)20 7882 7560

t.t.chowdhury@qmul.ac.uk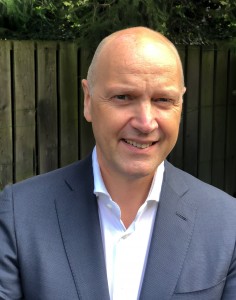 Professor of Biomaterials
Hard tissue replacement, bone tissue engineering, regenerative medicine, synthetic osteoinductive materials, bioreactor systems for adult stem cell expansion


+44 (0)20 7882 6310

j.d.debruijn@qmul.ac.uk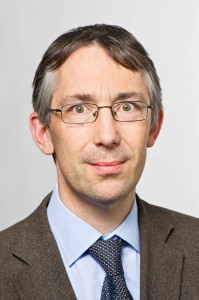 Reader in Computational Mechanics
Crashworthiness, NVH, car body design optimisation, robust design, FEM, BEM, materials (plasticity, damage & fracture)


+44 (0)20 7882 5303

f.duddeck@qmul.ac.uk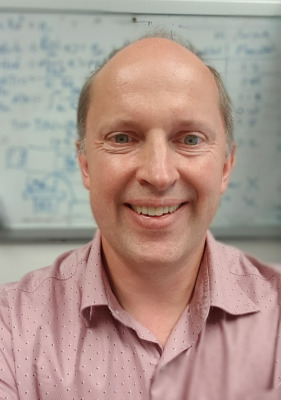 Royal Society University Research Fellow and Lecturer in Materials Science
Organic semiconductor materials and devices (thermoelectric, OLED and transistors) .


+44 (0)20 7882 3150

o.fenwick@qmul.ac.uk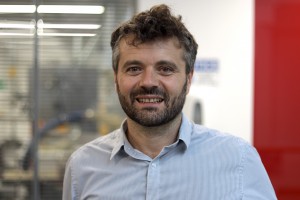 Reader in Biomaterials and Biointerfaces
Deputy Chair (Research) of the Division of Bioengineering
Synthesis and characterisation of biomaterials. Micro- and nano-patterning. Bio-interfaces. Stem cell biology.


+44 (0)20 7882 5263

j.gautrot@qmul.ac.uk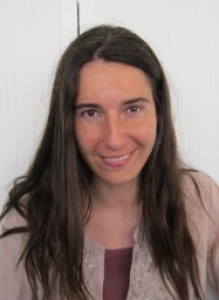 Senior Lecturer (Associate Professor) in Biomedical Engineering and Biomaterials
Deputy Chair (Education) of the Division of Bioengineering

Image-based diagnostics and screening, machine learning and development of algortihms for data analysis, Atomic Force microscopy, cell and nuclear mechanics, mechanobiology, tissue engineering, stem cell biology, traction force microscopy,


+44 (0)20 7882 6596

n.gavara@qmul.ac.uk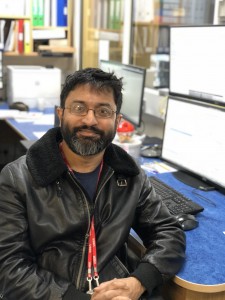 Reader in Bioengineering and Biophysics
Director of Undergraduate Studies
Tissue mechanics, bone and cartilage disorders, impact resistant biocomposites , nano- and microscale mechanics of biological and biomimetic composites, synchrotron in situ X-ray nanomechanical imaging


+44 (0)20 7882 8867

h.gupta@qmul.ac.uk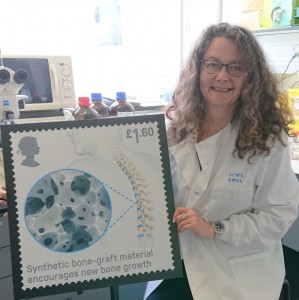 Dr Karin Hing CEng, PhD, BSc, MIMMM, FRMS, FWES
Reader in Biomedical Materials
My research is focused around the development of pioneering biomaterials and healthcare therapies through development of novel materials and processing technologies and investigation of the phenomena behind biocompatibility, and the stimulation of tissue regeneration. I am particularly interested in understanding the mechanisms behind enhanced bone healing or regeneration in the presence of porous synthetic scaffolds, known as synthetic bone graft substitutes, via manipulation of both synthetic graft chemistry and hierarchical pore structure. I also have extensive experience in translating research from the bench to the bed side through my involvement in the successful development and commercialisation of a progressive series of synthetic bone graft substitute materials with tuneable hierarchical structures to support rapid, reliable bone regeneration, which are now in global clinical use in a range of applications including trauma, joint revision and spine surgery.


+44 (0)20 7882 7804

k.a.hing@qmul.ac.uk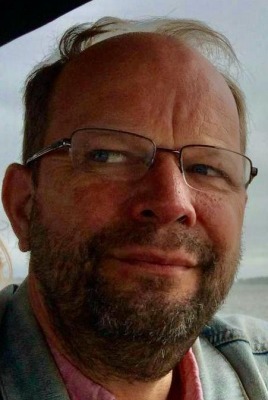 Dr Henri Huijberts MSc PhD(Twente, Netherlands) PFHEA CMath FIMA
Reader in Control & Dynamics
Deputy Dean for Student Experience, Faculty of Science and Engineering
Nonlinear control systems, nonlinear dynamics, chaos, synchronisation, robotics, time-delay systems, power control in ad-hoc networks, traffic dynamics


+44 (0)20 7882 8869

h.j.c.huijberts@qmul.ac.uk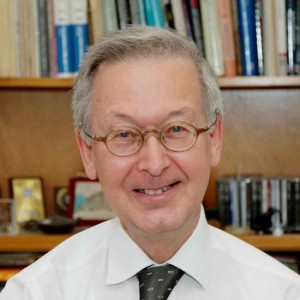 Professor of Materials Science
Graphene, Gallium Nitride Materials and Devices; Advanced Electron Microscopy; High-temperature Aerospace Materials.


+44 (0)20 7882 3450

c.humphreys@qmul.ac.uk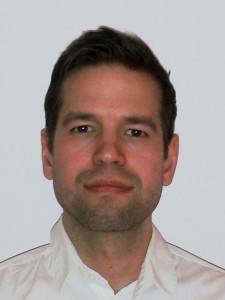 Lecturer in Bioengineering
Cardiomyocyte and Vacular Smooth Muscle Cell Mechanobiology, Rigidity Sensing, Micro and Nanopatterning, Cellular Force Measurements, Advanced Imaging Techniques


+44 (0)20 7882 3674

t.iskratsch@qmul.ac.uk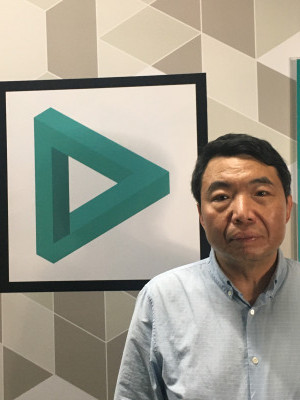 Professor of Mechanical Engineering
Chair of Division of Mechanical Engineering, Robotics & Design
The expertise of Prof Jiang is primarily in sustainable and cleaner energy utilisation, which includes but not limited to the applications of high-fidelity modelling and simulation to the following research areas: (1) combustion utilisation of alternative and renewable fuels including chemical kinetics studies, (2) greenhouse gas mitigation technologies including combustion mitigation of low-concentration methane; (3) flow in porous media and geological carbon storage, and (4) battery thermal management and thermal management in computer systems.


+44 (0)20 7882 5009

xi.jiang@qmul.ac.uk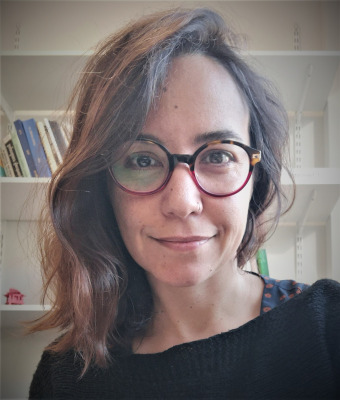 Academic Fellow
My research focuses on the development of new electroactive materials for energy conversion and storage devices. My expertise ranges from the synthesis of new compounds through multiple synthesis approaches to electrode ink formulation strategies and assembly and testing into real electrochemical devices.


a.sobrido@qmul.ac.uk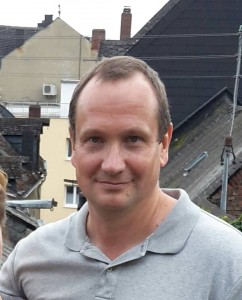 Reader in Computational Modelling
Fluid dynamics, computational aeroacoustics and aerodynamics, large-eddy simulations, meso-scale ocean modelling, fluctuating hydrodynamics for nano-scale flows , numerical methods for hyperbolic conservation laws


+44 (0)20 7882 7650

s.karabasov@qmul.ac.uk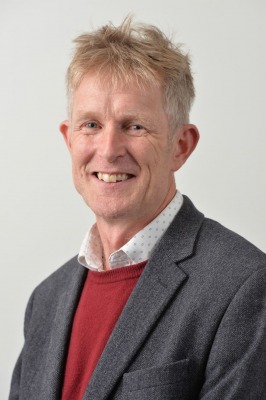 Professor of Mechanobiology
Director of Research, Senior Management Team
My research is focussed on 'mechanobiology' or how living cells and tissues respond to physical forces. In particular I am interested in the mechanical properties of living cells and tissues and the role of the fascinating cellular structure known as the primary cilium (cilia in plural). My work explores the development of organ-on-a-chip in vitro models incorporating biomechanical stimuli. I work with a variety of different cell types including cartilage cells, tendon cells, cancer cells and stem cells helping to understand major diseases such as osteoarthritis, tendonopathy and cancer and the development of novel therapeutics


+44 (0)20 7882 8868

m.m.knight@qmul.ac.uk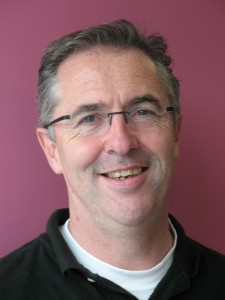 Professor in Molecular Bioengineering
mechanotransduction, flow studies, molecular biology, finite element modelling, fluid structure modelling, imaging, animal studies


+44 (0)20 7882 7940

r.krams@qmul.ac.uk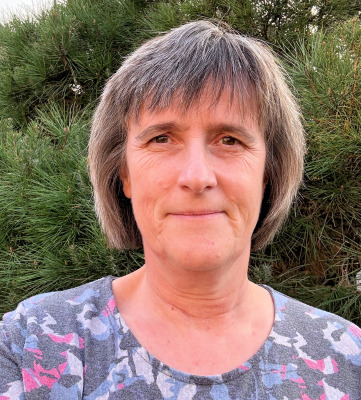 Reader in Electroanalytical Systems
Director of Quality
Electrochemical sensors and characterisation techniques including: (i) impedance and quartz crystal microbalance based chemical sensors and biosensors, (ii) electrochemical imaging using photocurrent measurements at field-effect semiconductor devices with scanning photo-induced impedance microscopy (SPIM) and light-addressable potentiometric sensors (LAPS).


+44 (0)20 7882 3747

s.krause@qmul.ac.uk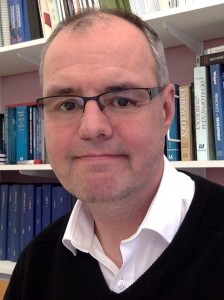 Deputy Vice Principal - Research (Enterprise)
Professor of Cell & Tissue Engineering
Tissue engineering and mechanobiology, Mesenchymal stem cell biology


+44 (0)20 7882 8874

d.a.lee@qmul.ac.uk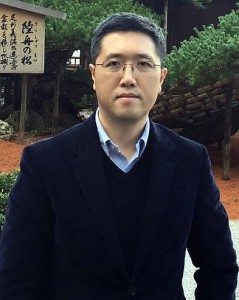 Senior Lecturer in Dynamics and Control
Dr Guang Li's research background is in dynamics and control systems. As for control applications, he works in various fields such as marine energy and battery power management systems. He is also interested in novel methods for dynamics testing, for example dynamically substructued system and its applications in diverse fields, such as automotive, aerospace and bioengineering.


+44 (0)20 7882 6116

g.li@qmul.ac.uk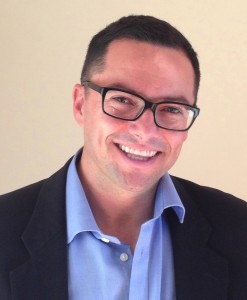 Professor in Biomedical Engineering & Biomaterials
Our team strives to develop innovative technologies and high impact research (Science 2008, Nature Materials 2010, Nature Chemistry 2015) to generate creative technologies and solutions for a variety of bioengineering applications. We use highly interdisciplinary approaches that integrate engineering, materials science, chemistry, nanotechnology, biology, and medicine to develop materials and devices that are hierarchical, biomimetic, offer spatio-temporal control, adaptability, tuneability, self-healing, and functionality. Current research in our lab includes the development of in vitro biomimetic environments, dynamic and directed self-assembling systems, molecular printing within 3D environments, and molecularly-designed bioactive implants for applications such as tissue engineering, regenerative medicine, drug screening.


+44 (0)20 7882 6279

a.mata@qmul.ac.uk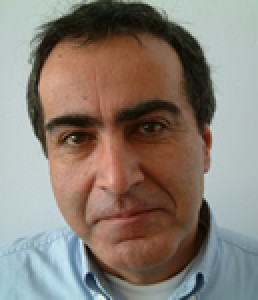 Senior Lecturer in Aerodynamics
Aerospace Programme Director, Academic Manager of Whitehead Aeronautical Laboratory, Admission Tutor for Aerospace Engineering, Member of Library Users Forum, Chair of the Postgraduate Degree Examination Board for Faculty of Science and Enginnering.
Flow Control, Aerodynamics of Sport Vehicles, High Speed Aerodynamics, Boundary Layer Flows, Instrumentation and Optical Diagnostics in Flow Measurements


+44 (0)20 7882 5182

f.motallebi@qmul.ac.uk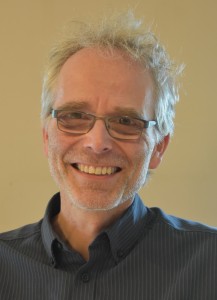 Reader in Computational Fluid Dynamics and Optimisation
MSc Course Director
Computational Fluid Dynamics, Fluid-Structure Interaction, Biofluids, Shape Optimisation, Adjoint methods, Mesh adaptation, Sensitivity Analysis.


+44 (0)20 7882 5421

j.mueller@qmul.ac.uk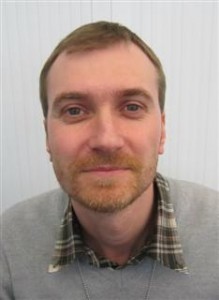 Lecturer in Biomedical Engineering and Biomaterials
Nanoscale electrophysiology and biophysics, scanning probe microscopy, nanopipettes and nanoelectrodes, nanoparticle-cell interactions


+44 (0)20 7882 5183

p.novak@qmul.ac.uk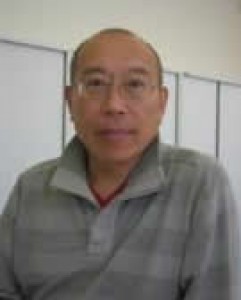 Professor in Design
Sports Equipment Design, Medical Design, Design Innovation, Design Management


+44 (0)20 7882 5269

n.ohtani@qmul.ac.uk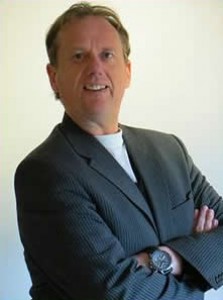 Professor of Polymer Technology
Polymers, composites, nanocomposites, processing, properties


+44 (0)20 7882 8865

t.peijs@qmul.ac.uk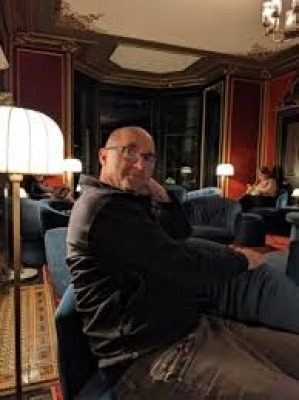 Lecturer
Sustainable Innovation, Sustainable Energy Materials, Technologies and Systems (Supergrid), Long Run Evolution of Technologies, New (third) Industrial Revolution


+44 (0)20 7882 3784

s.r.peters@qmul.ac.uk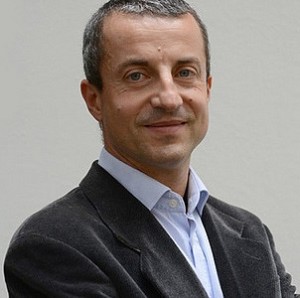 Professor of Materials Science
Classical Mechanics and Nanomechanics, Bio-inspired and Nano Materials; Fracture, Solid and Structural Mechanics, Tribology and Nanotribology, MEMS and NEMS, Super-tough and Super-strong Materials, e.g. Graphene and Carbon Nanotubes, Lotus Effect, Gecko Effect, Spider Silk and Web, Spiderman Suits and Space Elevator Cables, etc.


+44 (0)20 7882 6310

n.pugno@qmul.ac.uk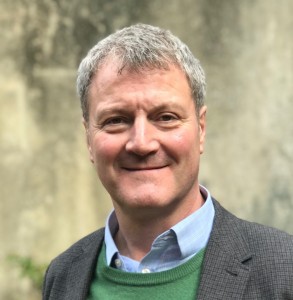 Professor of Functional Ceramics
Director of Nanoforce Technology Ltd
Director of Joint Research Centre with North Western Polytechnic University (NPU), Xi'an
Processing and electromechanical properties of functional materials, including ferroelectrics and thermoelectrics.


+44 (0)20 7882 8872

m.j.reece@qmul.ac.uk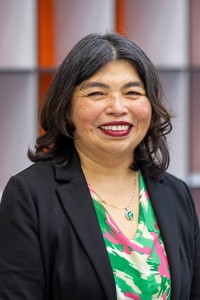 Senior Lecturer JEI
Biomineralization, surface chemistry, biomaterials, environmental chemistry, engineering and sustainability. Flipped learning, student centred learning, curriculum design.


m.romero-gonzalez@qmul.ac.uk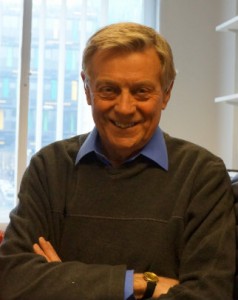 Prof John Rose BScEng PhD DScEng(Lond) CEng FIMechE FASME
Research Professor in Mechanical Engineering
Heat transfer, convection, phase change, condensation, dropwise condensation, condensation of mixtures, condensation of metals, kinetic theory of phase change, molecular dynamics of phase change, integral finned tube, microchannels, refrigeration, air conditioning, enhanced heat transfer.


+44 (0)20 7882 5275

j.w.rose@qmul.ac.uk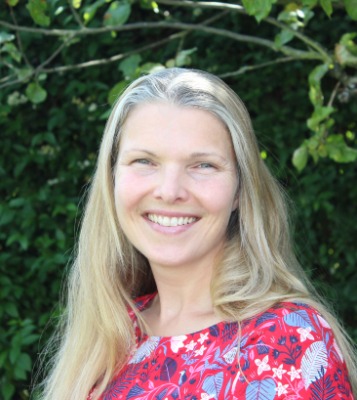 Professor of Biomedical Engineering
Chair of Division of Bioengineering
My research aims to understand how some of the different tissues in our bodies, (particularly tendons and heart valves) are built to be able to withstand the loads they experience in the body. I am particularly interested in understanding how and why they get injured, and looking at ways to prevent this happening. By looking at the ways a tissue is supposed to work when it is healthy, we can identify how small changes in the structure, such as those which occur with age, can make injury more likely and look to prevent or treat these specifically.


+44 (0)20 7882 6167

h.r.c.screen@qmul.ac.uk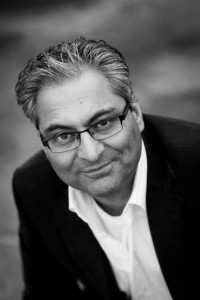 Dr Raza Shah PhD (Cantab), BEng (Hons), CEng, MBA, MSc, MEd, PGCE, MIMechE, MCMI, MBPsS
Senior Lecturer in Design, Production & Manufacturing
Raza is a chartered engineer with expertise across design, production, processing, project management, R&D and consultancy. He has worked in higher education for over 10 years including at the University of Cambridge and the University of Warwick as a lecturer, senior teaching fellow, professional studies lecturer as well as leading postgraduate teacher education & training programmes. Prior to working in universities, Raza gained 14 years industrial experience in the UK, Europe and Middle East on capital investment projects in the speciality gas, chemicals and petroleum gas industries at a senior level [e.g., Air Products & Chemicals, SHV Energy Calor Gas, Nidec SR Drives, Gulf Cryo, National Grid, Hyundai Construction]. Raza has worked across a diverse range of organizations to design innovative products, processes and systems that are productive and profitable whilst also leading and developing project design teams. He currently leads project design teams to develop innovative prototype products, industrial processes and engineering systems by encouraging innovative design thinking and an entrepreneurial approach to engineering design. Raza's engineering design expertise has also led him to explore, devise and implement design methodologies that encourage creative design thinking in engineering as well as a culture of fluency, diversity and productivity during design idea generation. Raza brings together a cross-disciplinary blend of domains to facilitate knowledge transfer between engineering, design, user-centred design, human decision-making, human behaviour and creative cognition in design & psychology. He is also Chair of the Regional London IMechE Committee for promoting professionalism in engineering & design through engagement, development, outreach & education, and he is a member of the IMechE Greater London Design Challenge Committee that supports the development of engineering design skills for undergraduate engineers.


+44 (0)20 7882 6663

raza.shah@qmul.ac.uk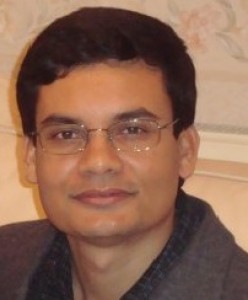 Dr Hasan Shaheed PhD (Sheffield), PGCAP (London), SFHEA, MIEEE, CEng, MIET, NTF
Senior Lecturer: Robotics & Renewable Energy
Director of Outreach and Recruitment
a) Systems/Applications: Aerial Robotics, Solar Aerial Robotics (Solarcopter), Hybrid Renewable Energy Systems, Medical Robotics including Capsule Robots, Master-slave Robots, Medical / Surgical devices, Water Desalination and Cancer. (b) Approaches: System Design, Modelling, Identification, Control, Optimisation, Artificial Intelligence (Neural Networks, Fuzzy Logic, Genetic, Particle Swarm and Ant Colony Algorithms), Bioinformatics and Computational Biology with application to Cancer Prognosis and Classification, Biomedical Signal Processing


+44 (0)20 7882 3319

m.h.shaheed@qmul.ac.uk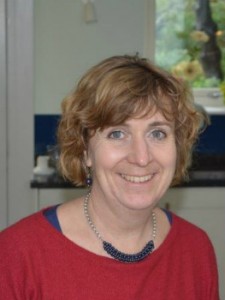 Professor of Biomechanical Engineering
Wear of total hip replacements, surface coatings, particle analysis, orthopaedic systems, tissue engineering, tendon mechanics


+44 (0)20 7882 8877

j.shelton@qmul.ac.uk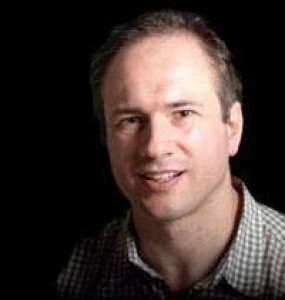 Senior Lecturer in Chemical Engineering
Deputy Chair (Research) of Division of Chemical Engineering & Renewable Energy


+44 (0)20 7882 5305

s.smoukov@qmul.ac.uk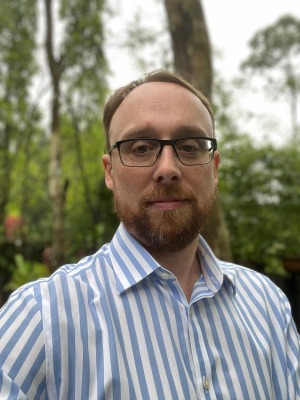 Dr Andrew Spowage PhD, PGCHE, CEng, CSci, FIMMM, FIMM, FHEA
Senior Lecturer (Associate Prof)
Accreditation & Teaching Quality at QMUL Engineering School, NPU
Industrial Relations at QMUL Engineering School, NPU
Transnational Education, The Performance of Materials, Materials Selection, Corrosion, Metallurgy & Materials Engineering, Project & Engineering Management, Characterisation & Testing of Materials, Failure Investigation


a.spowage@qmul.ac.uk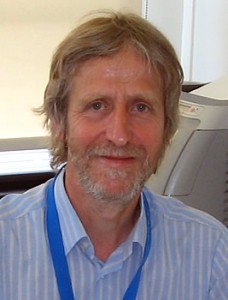 Prof John Stark BSc(Exon) MSc(Man) PhD(Lond) FRAS FRAeS
Professor of Aerospace Engineering
Head of School
Electrospray technology, spacecraft propulsion, Spacecraft Design, Direct printing


+44 (0)20 7882 8875

j.p.w.stark@qmul.ac.uk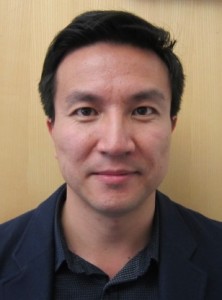 Dr Lei Su BSc, MRes, PhD, FHEA
Lecturer in Biomedical Engineering
Lead School Athena SWAN Representative
Chair of the Athena SWAN Committee
I have a multidisciplinary research background centred on optical sensors and instrumentation. My team are developing optical devices for diagnosis, imaging and monitoring, interfacing with chemistry and nanotechnology, in applications such as healthcare, energy, and security.


+44 (0)20 7882 5184

l.su@qmul.ac.uk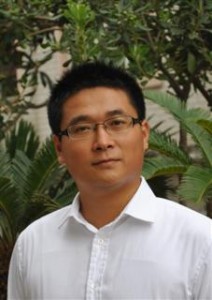 Dr Yi Sui PhD, MInstP, Fellow HEA
Senior Lecturer in Simulation-Modelling of Engineering Systems
Director of Graduate Studies


+44 (0)20 7882 7763

y.sui@qmul.ac.uk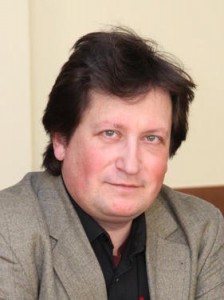 Professor of Biomedical Materials
Physical Chemistry, Biophysics, Materials Science. Area of research: Multifunctional Nanoengineered Delivery Systems


+44 (0)20 7882 5508

g.sukhorukov@qmul.ac.uk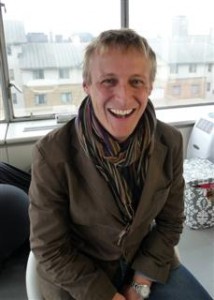 Lecturer in Design
Nurturing ideas within people, Inspiring innovation, Designing. Managing the design process, Public speaking, Practical problem solving, Creative problem solving, Design led problem solving, Design engineering, Product design, Innovation Design Engineering, Asking Why? and How? and generally answering those types of questions as well.


+44 (0)20 7882 5269

a.f.r.sutcliffe@qmul.ac.uk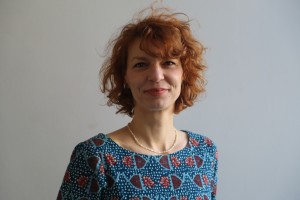 Lecturer in Functional Materials
I am interested in developing materials for energy applications, in particular for fuel synthesis. When solid materials are of very small particles their properties (such as colour, electric conductivity. etc.) starts to depend on the particle size. My main goal is to achieve control of the properties of materials by controlling their particle size and shape. There are various ways to control particle size, and in my approach templates of well-defined size and shape are used. The above templates are pores of a kind of material called metal-organic frameworks. This is a relatively new kind of materials and they can enter very diverse interactions with guest materials, which I aim to explore to further tailor the latter's properties.


+44 (0)20 7882 7948

p.szilagyi@qmul.ac.uk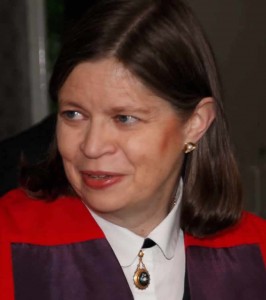 Bonfield Professor of Biomedical Materials
Biomedical materials, mechanical testing


k.e.tanner@qmul.ac.uk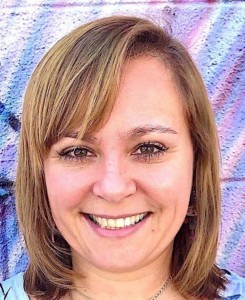 Professor in Sustainable Materials Chemistry
Porous Materials, Energy Storage, CO2 Capture, Biofuels, Fuel Cells, Hydrothermal Carbonization


+44 (0)20 7882 6272

m.m.titirici@qmul.ac.uk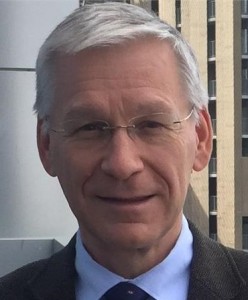 Professor of Aerospace Engineering
Chair of Division of Aerospace Engineering and Fluid Mechanics
- Development of design optimization techniques for large-scale engineering problems - Applications to various engineering systems - Improvement of reliability and robustness of engineering systems - Optimization of composite structures - Inverse problems


+44 (0)20 7882 6296

v.v.toropov@qmul.ac.uk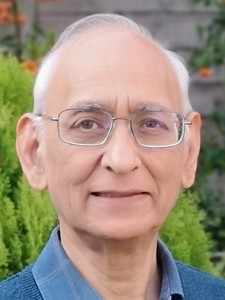 Prof Pankaj Vadgama MB, BS, BSc, PhD, FRCPath, CChem, FRSC, CPhys, FInst, FIM, CSci
Professor and Director of IRC in Biomedical Materials
Biosensors, interfaces, polymers, membranes


+44 (0)20 7882 5151

p.vadgama@qmul.ac.uk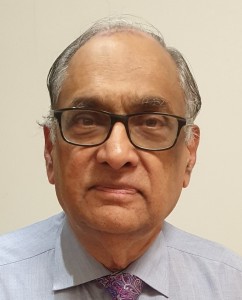 Dr Ranjan Vepa BTech(IITMadras) MASc(Wat) PhD(Stan)
Senior Lecturer in Aerospace Engineering
Dynamic modelling, control engineering, simulation, space & biomimetic robotics & UAVs, biomedical control systems, aeroelasticity, smart structures, flow control


+44 (0)20 7882 5193

r.vepa@qmul.ac.uk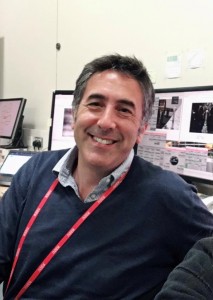 Lecturer in Chemical Engineering
Deputy Chair (Education) of Division of Chemical Engineering & Renewable Energy
I design pyrolysis and gasification experiments to study the fundamental aspects of biomass thermal decomposition. My expertise ranges from the investigation of the pathways to thermo-chemical breakdown of solid biofuels to the synthesis of renewable carbon materials via thermal processes and the development of sustainable gasification technologies for small-scale applications in Decentralised Renewable Energy Systems


+44 (0)20 7882 7748

r.volpe@qmul.ac.uk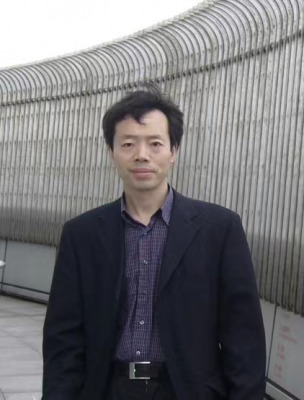 Reader in Thermofluids Engineering
Enhanced heat transfer, Condensation, Boiling/Evaporation, Air conditioning, Refrigeration, Magnetic refrigeration, Multiscale simulation, Solid-liquid phase change, Measurement method, Sustainable thermal energy systems, Energy storage.


+44 (0)20 7882 7921

h.s.wang@qmul.ac.uk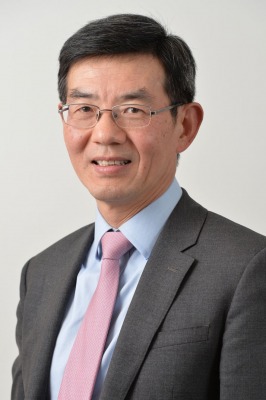 Prof Wen Wang PhD, CEng, FIMechE, FAIMBE
Vice-Principal and Executive Dean (Science & Engineering)
Vascular endothelial mechanics, flow and solute transport in extracellular matrices, microcirculation, arterial haemodynamics, cell & tissue mechanics


+44 (0)20 7882 3031

wen.wang@qmul.ac.uk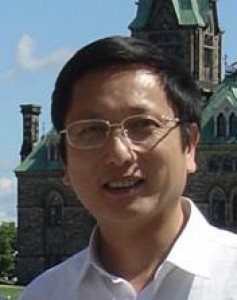 Dr Pihua Wen BA MSc(CSU, Hunan) PhD(WIT)
Reader in Computational Solid & Fluid Mechanics
Solid and Fluid mechanics, fracture and damage, computational methods, numerical simulation in manufacturing and engineering


+44 (0)20 7882 5371

p.h.wen@qmul.ac.uk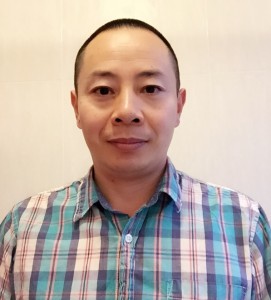 Senior Lecturer (Associate Professor)
Deputy Chair (Education) of Division of Materials Engineering
Ceramics Processing and Characterizations, Spark Plasma Sintering, Nano, Ferroelectrics and Thermoelectrics.


+44 (0)20 7882 5164

h.x.yan@qmul.ac.uk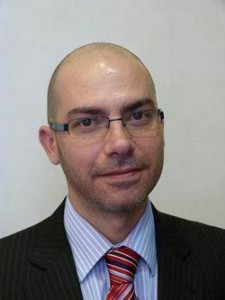 Senior Lecturer In Engineering Materials & Design


+44 (0)20 7882 6310

y.zawahreh@qmul.ac.uk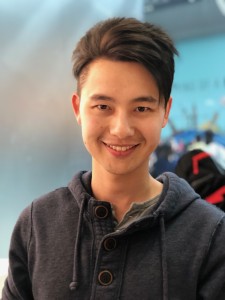 Lecturer in Chemical and Materials Engineering
Smart materials with multi-functionalities; Polymers and Composites; Nanomaterials and nano-engineered hierarchical composites; Self-healing and self-sensing devices; Structural health monitoring (SHM); Structural performance and its relationship with internal micro/nano-structures; Nanofibres and electrospinning.


+44 (0)20 7882 2726

han.zhang@qmul.ac.uk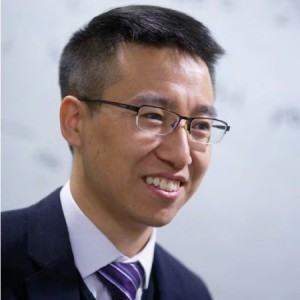 Lecturer In Robotics
Dr Ketao Zhang's research focuses on design theory of novel mechanisms, kinematics and dynamics of multi-bodied systems, as well as their application to reconfigurable robots, multi-modal robotic systems, morphable soft-bodied robots, origami robots, robotic grippers and manipulators, and aerial robots.


+44 (0)20 7882 3677

ketao.zhang@qmul.ac.uk