Centre for Bioengineering
People
On this page:
Academic Members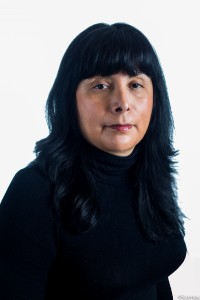 Professor in Mechanical Engineering


+44 (0)20 7882 3028

t.alonso@qmul.ac.uk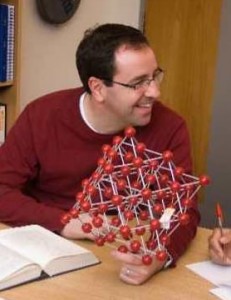 Professor of Materials
Examining the physical behaviour by experiment and modelling techniques of soft matter such as elastomers and rubber materials. Properties of interest include abrasion, friction, fracture, creep, fatigue, viscoelastic behaviour, modulus enhancement, self healing, recycling, ageing and composite filler reinforcement. Developing smart soft materials that can sense their environment and soft actuating materials that can change shape in response to a physical stimulus.


+44 (0)20 7882 8866

j.busfield@qmul.ac.uk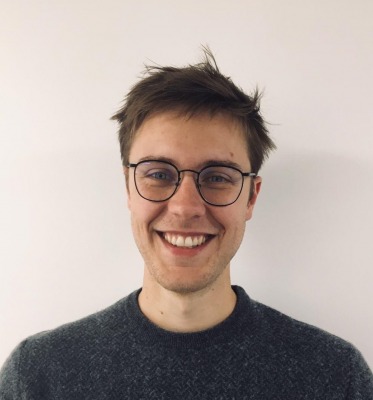 Lecturer in Bioengineering
Bioelectronics design and fabrication for central nervous system and peripheral nervous system targets. Experience using both metals and conducting polymers to create soft and flexible bioelectronic implants via laser-based and traditional microfabrication.


christopher.chapman@qmul.ac.uk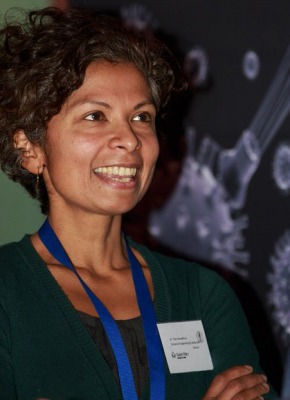 Senior Lecturer in Regenerative Medicine
Inflammation, mechanobiology, regenerative medicine, ageing.


+44 (0)20 7882 7560

t.t.chowdhury@qmul.ac.uk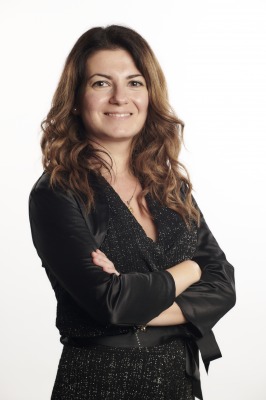 Lecturer in Biochemical Engineering
Dr Contini's research interests lie in the field of bottom-up synthetic biology with a focus on the design of synthetic life-like systems that mimic biological properties and functions for biotechnological and biomedical applications.


+44 7552 130605

c.contini@qmul.ac.uk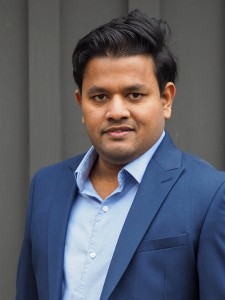 Lecturer in Robotics and Mechatronics
Human-Robot Interaction (HRI), Social Robotics, Medical Robotics, Brain-Machine Interface (BMI/BCI), Soft Robotics, Bio-inspired Robotics


t.lalitharatne@qmul.ac.uk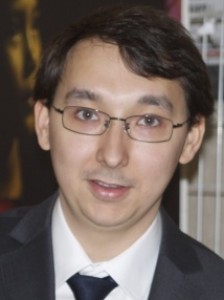 Senior Lecturer in Robotics
Assistive/medical robotics, human-robot interaction, haptics, virtual reality, control theory.


i.farkhatdinov@qmul.ac.uk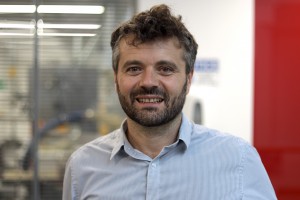 Professor in Biomaterials and Biointerfaces
Synthesis and characterisation of biomaterials. Micro- and nano-patterning. Bio-interfaces. Stem cell biology.


+44 (0)20 7882 5263

j.gautrot@qmul.ac.uk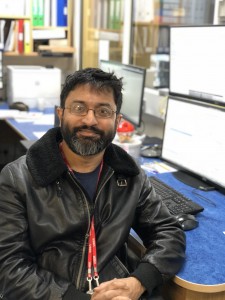 Professor of Bioengineering and Biophysics
Multiscale imaging of hierarchical materials; Synchrotron X-ray biophysics; In situ and scanning X-ray scattering techniques; Nano- and microscale tissue mechanics; Ageing and degeneration of musculoskeletal tissues; Mechanobiology


+44 (0)20 7882 8867

h.gupta@qmul.ac.uk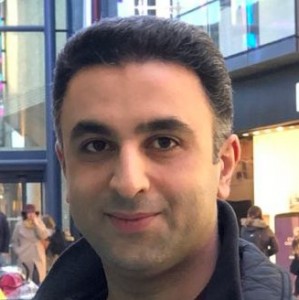 Lecturer in Systems Engineering
Model-Based Systems Engineering, Socio-Technical Systems Design, System Architecture, System of Systems, Human-Machine Interactions, Resilience Engineering


m.hassannezhad@qmul.ac.uk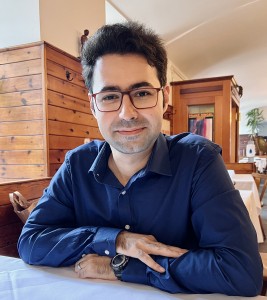 Lecturer in Biomedical Engineering
Designing light-based additive biofabrication processes Developing functional human tissue and organ models Discovering advanced photo-active biomaterials and inks


h.heidari@qmul.ac.uk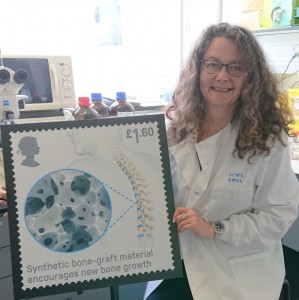 Dr Karin Hing
CEng, PhD, BSc, MIMMM, FRMS, FWES, FHEA
Reader in Biomedical Materials
My research is focused around the development of pioneering biomaterials and healthcare therapies through development of novel materials and processing technologies and investigation of the phenomena behind biocompatibility, and the stimulation of tissue regeneration. I am particularly interested in understanding the mechanisms behind enhanced bone healing or regeneration in the presence of porous synthetic scaffolds, known as synthetic bone graft substitutes, via manipulation of both synthetic graft chemistry and hierarchical pore structure. This has resulted in the development of 3D mechanosensitive in vitro models for investigation of these phenomena in the laboratory. I also have extensive experience in translating research from the bench to the bed side through my involvement in the successful development and commercialisation of a progressive series of synthetic bone graft substitute materials with tuneable hierarchical structures to support rapid, reliable bone regeneration, which are now in global clinical use in a range of applications including trauma, maxillofacial reconstruction, joint revision and spine surgery.


+44 (0)20 7882 7804

k.a.hing@qmul.ac.uk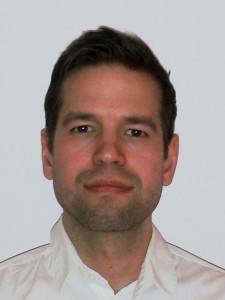 Reader in Cardiovascular Mechanobiology and Bioengineering
Cardiomyocyte and Vacular Smooth Muscle Cell Mechanobiology, Rigidity Sensing, Micro and Nanopatterning, Cellular Force Measurement


+44 (0)20 7882 3674

t.iskratsch@qmul.ac.uk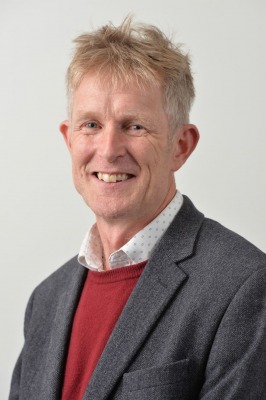 Professor of Mechanobiology
My research is focussed on 'mechanobiology' or how living cells and tissues respond to physical forces. I am interested in the role of the cellular structures known as primary cilia. My group are investigating whether manipulation of cilia can be used as a therapeutic strategy. My work also explores the development of organ-on-a-chip models incorporating biomechanical stimulation for understanding human biology in health and disease and predicting the response to therapeutics. I work on a variety of different tissues such as cartilage, synovium, bone, kidney and artery, as well as diseases including osteoarthritis, cancer, atherosclerosis and inflammation.


+44 (0)20 7882 8868

m.m.knight@qmul.ac.uk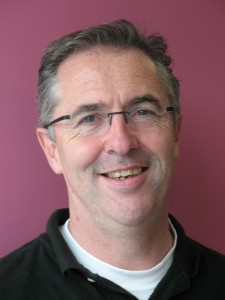 Professor of Molecular Bioengineering
mechanotransduction, flow studies, molecular biology, CRISPR, knock out, knock in, finite element modelling, fluid structure modelling, imaging, animal studies


+44 (0)20 7882 7940

r.krams@qmul.ac.uk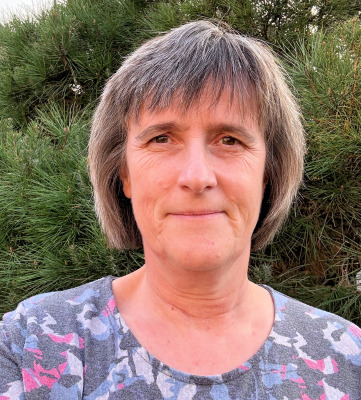 Professor of Electroanalytical Systems
My research focuses on the development of electrochemical imaging and chemical and biological sensor technologies, and my group has recently developed photoelectrochemical imaging with high spatiotemporal resolution. This measurement technology has shown great potential in the functional imaging of living cells and is expected to aid the understanding of disease mechanisms and biological processes.


+44 (0)20 7882 3747

s.krause@qmul.ac.uk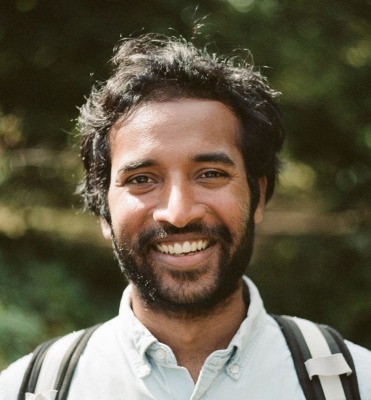 EPSRC Open Plus Fellow and Lecturer in Medical Technology
Our group uses 3D printing and fluidic technologies to 1) build new microbiome models for understanding host-microbial community relationship, 2) build synthetic tissues for controlling living tissues, and 3) build new engineered living materials. Our group is highly interdisciplinary and spans 3D printing, method development, materials science, microbiology/cell biology, ecology, and modelling.


r.krishnakumar@qmul.ac.uk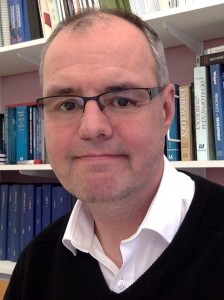 Deputy Vice Principal - Impact (Enterprise and Commercial Innovation)
Tissue engineering and mechanobiology, Mesenchymal stem cell biology


+44 (0)20 7882 8874

d.a.lee@qmul.ac.uk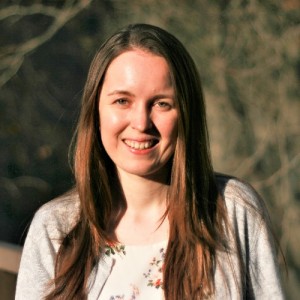 Lecturer in Computational Medicine
My research interests are in developing engineering methodologies to personalise treatment approaches for cardiac arrhythmias. We use a combination of signal processing, image processing, machine learning and computational modelling techniques to develop novel techniques for investigating cardiac arrhythmia mechanisms from clinical imaging data and electrical recordings. The ultimate aim of our research is to translate these tools to predict optimal patient-specific treatment strategies in the clinic. We work closely with clinical, basic science and industrial collaborators.


c.roney@qmul.ac.uk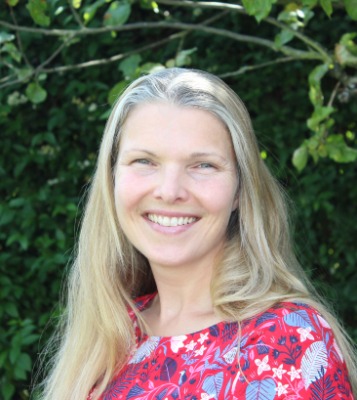 Professor of Biomedical Engineering
My research aims to understand how our tissues are built to be able to withstand the loads they experience in the body. I am particularly interested in understanding tendon and heart valve; how and why they get injured, and ways to prevent this happening. By looking at the ways a tissue is supposed to work when it is healthy, we can identify how small changes in the structure, such as those which occur with age, can make injury more likely and look to prevent or treat these specifically.


+44 (0)20 7882 8875

h.r.c.screen@qmul.ac.uk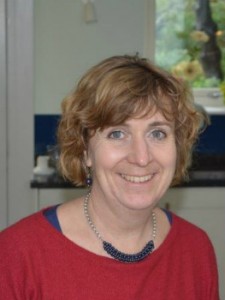 Professor of Biomechanical Engineering
Wear of total hip replacements, surface coatings, particle analysis, orthopaedic systems, tissue engineering, tendon mechanics


+44 (0)20 7882 8877

j.shelton@qmul.ac.uk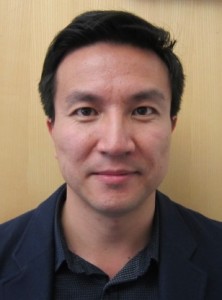 Dr Lei Su
BSc, MRes, PhD, FHEA
Reader in Photonics
My research is centred on sensors and instrumentation, optical devices and optoelectronic materials for imaging, detection, monitoring and communication, interfacing with Artificial Intelligence, Materials, Chemistry and Nanotechnology, in applications such as healthcare, energy and security.


+44 (0)20 7882 5184

l.su@qmul.ac.uk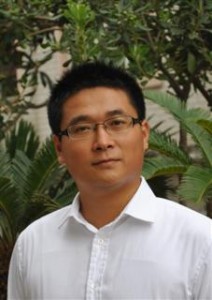 Prof Yi Sui
PhD, MInstP, Fellow HEA
Professor of Fluid Mechanics


+44 (0)20 7882 7763

y.sui@qmul.ac.uk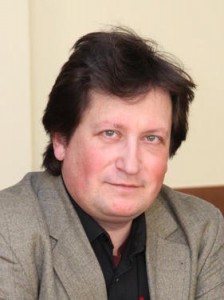 Professor of Biomedical Materials
Physical Chemistry, Biophysics, Materials Science. Area of research: Multifunctional Nanoengineered Delivery Systems


+44 (0)20 7882 5508

g.sukhorukov@qmul.ac.uk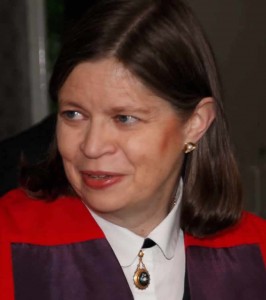 Prof Elizabeth Tanner
OBE, FREng, FRSE, PhD (Hon Caus), MA, DPhil, FIMMM, FIMechE, FIPEM, CEng, CSci
Bonfield Professor of Biomedical Materials
My research interests are in the development, testing and use of biomaterials for bone and joint replacement. In particular composites of bioactive ceramics and polymers which can encourage bone ongrowth yet have sufficient mechanical properties to be used for load bearing applications. These are based on either non-degradable or degradable artificial or natural polymers depending on application. In parallel I have interests in the mechanical properties of bone and the effects of pathology on these properties.


+44 (0)20 7882 6785

k.e.tanner@qmul.ac.uk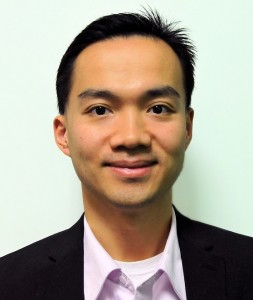 Prof Zion Tse
PhD, CEng, FIET, FIMechE, SMIEEE
Director, Centre for Bioengineering
Digital Health, Smart Wearables, Mobile Health, Human-Computer Interaction, AI Medical Imaging, Computer-aided Diagnosis, Digital Mental Health & Medical Robotics


z.tse@qmul.ac.uk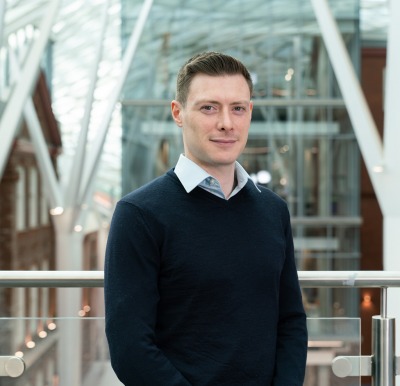 Lecturer in Medical Technology
Bone biomechanics and mechanobiology, Developmental biomechanics, cancer mechanobiology


s.verbruggen@qmul.ac.uk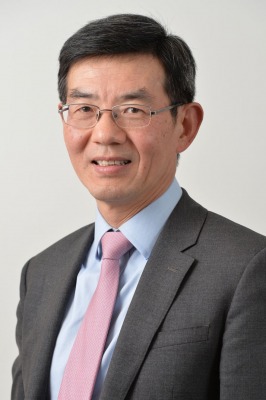 Prof Wen Wang
PhD, CEng, FIMechE, FHEA, FAIMBE, FREng
Vice-Principal and Executive Dean for Science and Engineering
Vascular endothelial mechanics, cell mechanobiology, flow and solute transport in extracellular matrices, microcirculation, arterial haemodynamics, cell & tissue mechanics


+44 (0)20 7882 3031

wen.wang@qmul.ac.uk
Postdoc Research Associates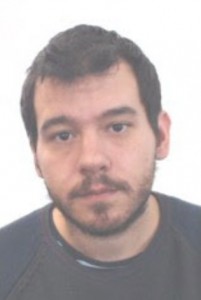 Postdoctoral Research Assistant
My PhD research involved the epitaxial growth of III-V semiconductor nanostructures such as nanowires and quantum dots along with their morphological, structural and optical characterization. It also included the study of the aforementioned structures for implementation in optoelectronic devices. My current research focuses on the synthesis of perovskite thin films with a high potential to be employed for device applications such as solar cells.


g.boras@qmul.ac.uk


Supervisor: Lei Su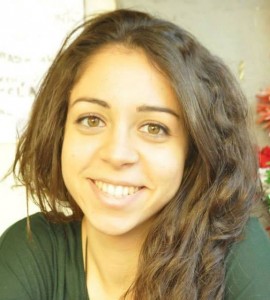 Postdoctoral Research Associate


m.bosch@qmul.ac.uk


Supervisor: Julien Gautrot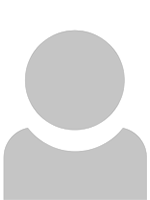 Postdoctoral Research Assistant


oliver.brookes@qmul.ac.uk


Supervisor: David Lee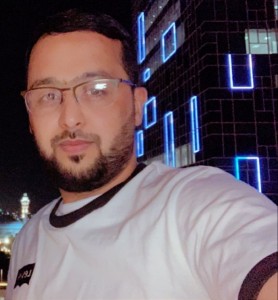 Postdoctoral Research Associate
Bio-medical Engineering, Electrical and Electronics Engineering. My research focus is on cardiac arrhythmias, especially Atrial Fibrillation, with a particular interest in digital signal processing and intelligent algorithms of biomedical signals.


+44(0)20 7882 8004

m.ehnesh@qmul.ac.uk


Supervisor: Caroline Roney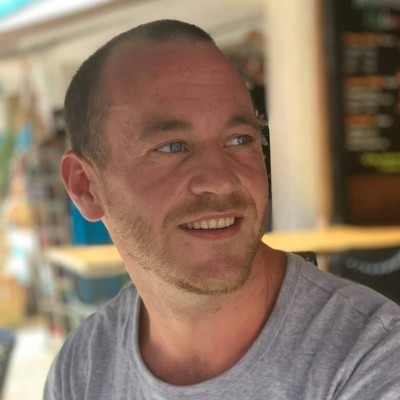 Postdoctoral Research Assistant


s.grossemy@qmul.ac.uk


Supervisor: Hazel Screen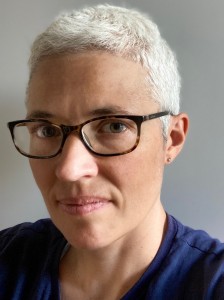 Postdoctoral Research Fellow
Circadian biology in mechanosensitive cells: My current research investigates the interaction between physiological and pathological mechanical stimuli and the circadian clock in mechanosensitive cells, such as the cardiovascular system and musculoskeletal system. Bioenergetics and metabolism: I discovered the Crabtree metabolic phenotype in chondrocytes and studied the contribution of energy metabolism to chondrocyte phenotype. I devised my own techniques for characterizing the bioenergetic phenotype in living cells, which have been used to understand the metabolism of stem cells during differentiation, cartilage cells, cancer stem cells. Tissue Engineering and Regenerative Medicine: Focusing on tissue engineering and cell therapies for cartilage repair.


+44 (0)20 7882 5368

h.k.heywood@qmul.ac.uk


Supervisor: Martin Knight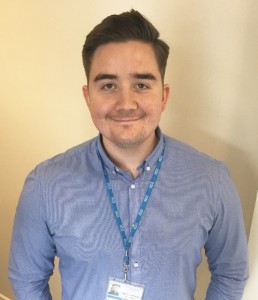 Versus Arthritis Research Fellow
I am currently working on a Versus Arthritis funded Foundation Fellowship within SEMS. The aim of the fellowship is to develop an organ-on-a-chip model of human cartilage and synovium (â??joint-on-a-chipâ??) to understand how these tissues interact in the human knee in health and disease. We believe that this interaction plays a key role in the pathobiology of osteoarthritis and influences how individual patients respond to treatment. We are seeking to improve our understanding in these key areas and ultimately to use the joint-on-a-chip to stratify and personalise therapies for osteoarthritis.


tim.hopkins@qmul.ac.uk


Supervisor: Martin Knight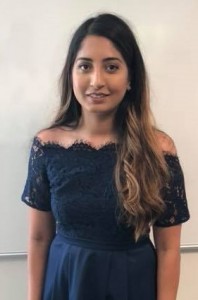 Postdoctoral Research Assistant
My work is focused on understanding how the collagen network in cartilage contributes to the tissues mechanical properties both in health and disease. More specifically, I utilise small angle X-ray scattering techniques combined with in-situ mechanics to probe the complex nanoscale mechanisms within the tissue. This combined methodology provides real time information into how the collagen fibrils behave under tissue level loading.


s.r.inamdar@qmul.ac.uk


Supervisor: Himadri Gupta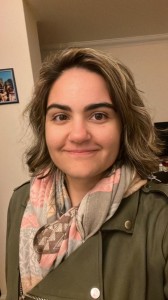 Research Assistant


anureet.kaur@qmul.ac.uk


Supervisor: James Busfield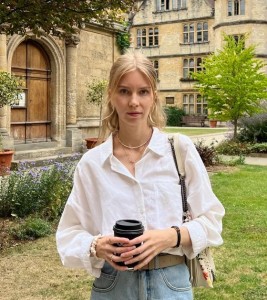 Postdoctoral Research Assistant


v.kudriavtceva@qmul.ac.uk


Supervisor: Gleb Sukhorukov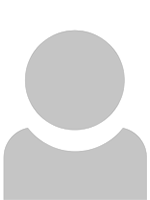 Postdoctoral Research Assistant
My research focuses on the vascular biology and vascular engineering. Particular interest goes to the endothelial glycocalyx, a protective layer along the luminal surface of the blood vessel. I aim to elucidate how the glycocalyx develops and sheds under healthy and diseased vascular conditions. I also work on endothelial mechanics and directional cell migration on different types of substrate, with the ultimate gold of understanding the process of vascular stiffening and aging.


+44 (0)20 7882 7821

wei-qi.li@qmul.ac.uk


Supervisor: Wen Wang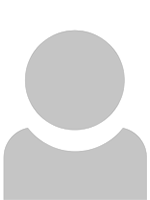 Postdoctoral Research Assistant


w.v.megone@qmul.ac.uk


Supervisor: Julien Gautrot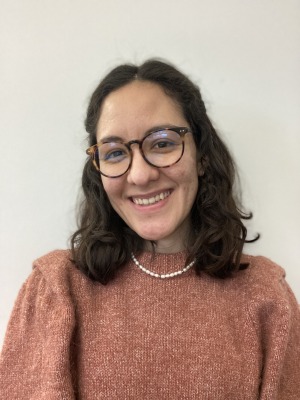 Research Assistant
My early stage experience as a Textile Engineer is focused on product development in the fashion industry, specifically in SEMs clothing brands, based on sustainability principles.


m.j.mungua-romero@qmul.ac.uk


Supervisor: James Busfield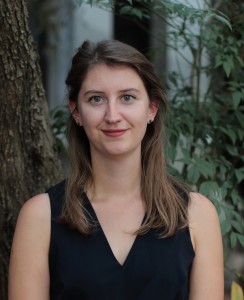 Postdoctoral Research Assistant
My research aims at developing novel strategies to control the self-assembly and viscoelastic properties of hydrogels designed for regenerative medecine and/or tissue engineering purposes. Another aspect of my work focuses on the tuning of viscoelastic properties of protein nanosheets assembled at liquid-liquid interfaces and their characterization using interfacial rheology.


c.nadal@qmul.ac.uk


Supervisor: Julien Gautrot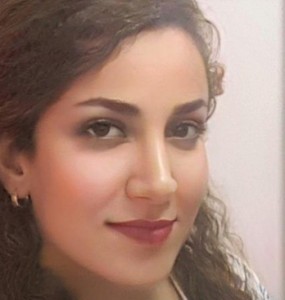 Postdoctoral Research Assistant
I am currently working on BFTT, or Business of Fashion, Textiles and Technology project, funded by AHRC-UKRI. This project is a five-year industry-led project, which focusses on delivering sustainable innovation within the entire fashion and textile supply chain. There are several academic and industrial partners around UK in this project. The main project that I involved is in collaboration with Nurvv company, to develop a wearable sensing technology that enables monitoring physical gait and body health with sports, ageing, and healthcare applications.


s.naderizadeh@qmul.ac.uk


Supervisor: James Busfield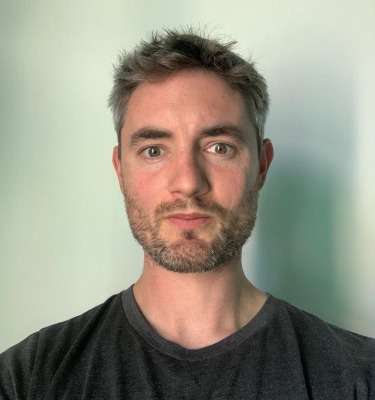 Postdoctoral Research Assistant
Evolutionary biology, bioengineering, synchrotron X-ray tomographic imaging, Synchrotron SAXS, synchrotron WAXS


e.newham@qmul.ac.uk


Supervisor: Himadri Gupta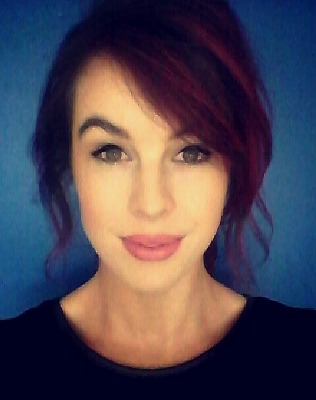 Centre Scientist, QM+Emulate Organs-on-Chips Centre
I joined Queen Mary in 2021 working on an interdisciplinary CRUK-EPSRC funded project across both SEMS and Barts Cancer Institute. This work, in partnership with Emulate, focused on developing a new organ-on-a-chip model of breast cancer bone metastasis to study the interactions between breast cancer and bone cells. I currently manage the QM+Emulates Centre's suite of Human Emulation Systems with specialist training in the use of the platform. This involves leading the development of new models within the centre and providing support and training for research teams in the design, preparation and analysis of studies and development of research proposals.


joanne.nolan@qmul.ac.uk


Supervisor: Martin Knight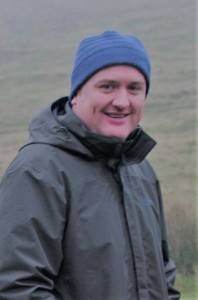 KTP Research Associate
Production and characterisation of hydroxyapatites. Cell Culture. Production of collagen scaffolds through Freeze Drying.


d.shepherd@qmul.ac.uk


Supervisor: Karin Hing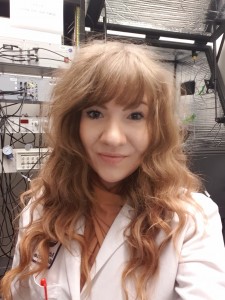 Postdoctoral Research Assistant
Current research project is focused on studying regulation of mechanosensing in healthy and atherosclerotic vascular smooth muscle cells. This work involves number of techniques, such as mechanical stimulation (pressure, stiffness, stretch), biomechanical characterization (AFM, Nanoindentation), cellular force measurements (nanopillars, FRET tension sensors) as well as (live) super-resolution microscopy. Further expertise: fibroblast and cardiomyocyte mechanobiology from animal and human models.


p.swiatlowska@qmul.ac.uk


Supervisor: Thomas Iskratsch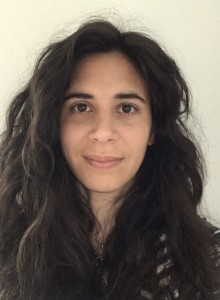 Visiting Postdoctoral Research Assistant
I am a postdoctoral research associate with an interest in musculoskeletal biology and in particular the development of structure function in tendons. I completed a degree in Veterinary Medicine and an internship in Equine Medicine and Surgery from the Aristotle University of Thessaloniki, Greece, and subsequently undertook a PhD at the University of Liverpool. I have expertise in tendon biology, molecular biology techniques, proteomics and a good understanding of biomechanics.


d.zamboulis@qmul.ac.uk


Supervisor: Hazel Screen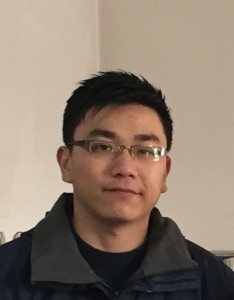 Postdoctoral Research Assistant


hangfeng.zhang@qmul.ac.uk


Supervisor: Lei Su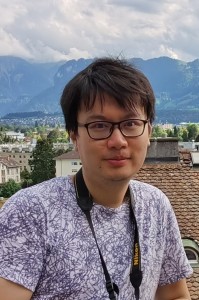 Postdoctoral Research Assistant
Photoelectrochemical imaging and sensing, Electrochemistry, Analytical chemistry, Surface chemistry, Functional metal oxides, Chemical vapor deposition, Boron-doped diamond, Advanced oxidation processes for wastewater treatment, Materials characterisation, Cell culture


bo.zhou@qmul.ac.uk


Supervisor: Steffi Krause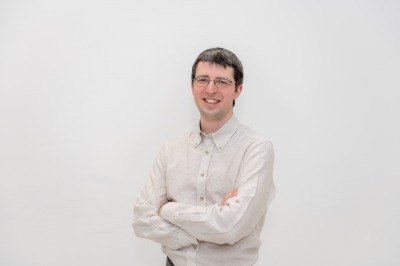 Postdoctoral Research Associate
Currently, Dr. Zolotarev is working on the project for designing optimal ablation therapy for atrial fibrillation through simulation and deep learning of digital twins. His research interests lie in the intersection between data science (computer vision and signal processing), and cardiology, particularly cardiac arrhythmias.


a.zolotarev@qmul.ac.uk


Supervisor: Caroline Roney
Professional Services
Current PhD Projects
| Thesis Title | Supervisor |
| --- | --- |
| Study of Liquid-liquid interfaces | Julien Gautrot |
| Modelling pregnancy outcomes to prevent preterm birth after exposure to air pollution during Covid19 | Tina Chowdhury |
| INVESTIGATION OF THE CEMENT MANTLE STRESS IN THE ACETABULAR COMPONENT AFTER TOTAL HIP ARTHROPLASTY (THA) | Teresa Alonso-Rasgado |
| 3D in vitro models; biofabrication; 3D bioprinting; | Thomas Iskratsch |
| Nanoscale damage markers for early osteoarthritis detection in the bone-cartilage unit | Himadri Gupta |
| Biophysical biomarkers to characterize cancer-associated fibroblasts in breast cancer | Martin Knight |
| Prostate Cancer Detection | Zion Tse |
| Study of ion responsive polymer brushes as smart coatings and physical gels models | Julien Gautrot |
| organ chip model development- - integrating mechanobiology | Hazel Screen |
| Exploring tendon health and disease with tendon-on-a-chip models | Hazel Screen |
| Engineering retinal vascularization on a chip to model pathological events in eye diseases and study the effect of modulator drugs | Julien Gautrot |
| Protein nanosheet engineering, bioemulsion design and application in stem cell technologies | Julien Gautrot |
| 2022 EPSRC DTP TC | Tina Chowdhury |
| Development of a Polycystic Kidney Disease organ-chip model to study therapeutic regulation of primary cilia mechanobiology | Martin Knight |
| Design of an organ-on-a-chip model of soft-hard tissue interfaces | Julien Gautrot |
| High throughput analysis of mechanosensitive microRNA | Rob Krams |
| Taper Junctions in modular total hip arthroplasty | Julia Shelton |
| Lifetime predictions of Elastomers | James Busfield |
| Development of an Organ-chip Model to examine Muscle Degeneration | Hazel Screen |
| Nanoscale biophysics of cutaneous fibrosis | Himadri Gupta |
| Long-term Tracking and Targeted Therapy of Mesenchymal Stem Cell Labeled Nanoparticles | Martin Knight |
| Novel Models of Tendinopathy on a Chip | Hazel Screen |
| Investigation of optimal bone coverage for the adequate fixation of the acetabular cup in patients with Developmental Dysplasia of the Hip during uncemented Total Hip Arthroplasty | Teresa Alonso-Rasgado |
| Modelling and characterisation of cells in flows | Yi Sui |
| Ion channel blockers effect on viability, cell migration and | Lei Su |
| Microdroplet-based microfluidics for direct reprogramming of human pluripotent stem cells | Julien Gautrot |
| Optical sensing for in-vivo imaging | Lei Su |
| Development of an arterial organ-chip to study the role of primary cilia in atherosclerosis | Martin Knight |
| Smart Medical Robotic Devices for Diagnosis and Treatment | Zion Tse |
| CSC/Visiting student | Julien Gautrot |
| Development of a new High Throughput CRISPR platform for detection of microRNA | Rob Krams |
| In-situ optical and electrochemical imaging system for 3D in vitro models and in-vivo applications | Steffi Krause |
| A Cohort of Virtual Human Atria with Personalised Electrophysiology for In-silico Prediction of Ablation and Pharmacology Therapy Outcome | Caroline Roney |
| Developing a CRISPR Methodology for subtle modification of proteins in mammalian cells | Rob Krams |
| Healthcare Robotics and MedTech | Zion Tse |
| AI-driven surgical inventory management to prevent waste in healthcare | Zion Tse |
| Organ-on-a-chip model of cartilage disease | Martin Knight |
| Biophysics of Self-Assembled Protein Nanosheets for Stem Cell-Based Biotechnologies | Julien Gautrot |
| Tyre Degradation Performance - SRI | James Busfield |
| miRNAS Sequence Embedding For Pathway Detection And Selectivity | Rob Krams |
| The Role of Proteoglycans in Vascular Smooth Muscle Mechanosensing | Thomas Iskratsch |
| Bioresorbable Bioactive Composites | Karin Hing |
| Carbon black reinforcement of tyre tread compounds | James Busfield |
| Engineered Recombinant Strategies to Organo-Hydrogel Design with Applications from Plant-Based Foods to Tissue Engineering | Julien Gautrot |
| Smart Medical Robotic Devices for Diagnosis and Treatment | Zion Tse |
| Numerical Modelling of Cancer cells in flows | Yi Sui |
| Investigation of mechanobiological sensing in cell spreading | Steffi Krause |
| The combination of fluorescent AuNCs and microcapsules | Gleb Sukhorukov |
| Flexible ultrasound sensor | Lei Su |
| MRI Conditional Actuations and Prostate Intervention Systems | Zion Tse |
| Magnetically Actuated Robots for Medical Interventions | Zion Tse |
| Investigating the Effects of Catheter Electrode Arrangement | Caroline Roney |
| Physics-based AI to identify atherosclerosis progression | Rob Krams |
| Design of synthetic nanostructured hydrogel to regulate microvascularisation | Julien Gautrot |
| The role of YAP and primary cilia in regulating inflammatory responses of cartilage | Martin Knight |
| Sustainable Future Footwear and Fashion Technology | James Busfield |
| Engineered Bone Bioengineered Interface to model osteolytic breast cancer metastatic niche | Elizabeth Tanner |
| Design of polymer brush vectors for controlled RNA delivery. | Julien Gautrot |
| Smart Medical Robotic Devices for Diagnosis and Treatment | Zion Tse |
| IL-10 signalling in human vascular development (human vascular cell differentiation from induced-pluripotent stem cell (iPSC)) | Wen Wang |
| Filler Reinforcement of Elastomers | James Busfield |
| Nanotechnology approaches for the investigation of cardiac mechanosensing | Thomas Iskratsch |
| Optimisation of a Novel Polymeric Heart Valve | James Busfield |
| Control of the Circadian Clock in Chondrocytes | David Lee |
| The interfascicular matrix niche ? novel approaches to identify the aetiology of tendinopathy | Hazel Screen |
| Optimisation of Tyre Wear Performance | James Busfield |
| A Dynamic Model of Soft Tissue Integration to Dental Hard Tissue | Thomas Iskratsch |
| 3D enhanced bioreactor for enhanced bone grafting | Karin Hing |
| Development of a new causal AI framework for genomics research | Rob Krams |
| Nanostructured Reinforcing Fillers to Enhance Physical and Mechanical Properties | James Busfield |
| A parallel-processing portable functional electrical stimulation device for patients with foot drop | Teresa Alonso-Rasgado |
| A Single Cell Analysis Approach for Viscoelastic Characterization Using Microfluidics. | Yi Sui |
| Graphene based transparent electrodes for tuneable optical devices | James Busfield |
| Hydrogel Waveguides for Clinical Applications | Lei Su |
| Innovative Tactile and Optical Sensing and Actuating Devices | James Busfield |
| Perovskite light emitting devices | Lei Su |
| Polymer brushes as a delivery tool to DNA vaccine | Julien Gautrot |
| Smart Medical Robotic Devices for Diagnosis and Treatment | Zion Tse |
| Links between environmental air pollution, PPROM and preterm birth | Tina Chowdhury |
| Designing Mechanism-Specific Treatment Approaches for Atrial Fibrillation Through Computational Modelling | Caroline Roney |
| Role of CD34+ Stem Cells in Isografted Vessel Remodelling | Wen Wang |
| Wafer-Scale Manufacturing of Single-Crystal Perovskite Optoe | Lei Su |
| Deep learning assisted optical sensing | Lei Su |
| Single optical fibre imaging | Lei Su |
| Cardiomyocytes, Mechanobiology, Rigidity sensing, Micropatterning, Traction Force Measurement | Thomas Iskratsch |
| Organo-Hydrogel Design with Applications | Julien Gautrot |
| 3D photoelectrochemical imaging | Steffi Krause |
| Development of organ-chip models of the growth plate with mechanical stimulation | Martin Knight |
Past PhD Projects
| Thesis Title | Supervisor | Year |
| --- | --- | --- |
| Electrospinning high toughness biomimetic polystyrene nanocomposites | Asa Barber, Himadri Gupta | 2017 |
| The Effects of Loading Frequency on Tenocyte Matabolism | Hazel Screen | 2017 |
| Fabrication of non(low) permeable microcapsules and further study | Gleb Sukhorukov, Himadri Gupta | 2017 |
| SmartNanoHeat - Self-regulating heating compounds | Emiliano Bilotti, James Busfield | 2017 |
| Motion of deformable capsules in complex flows | Yi Sui | 2017 |
| Wear and corrosion testing of modular hip prostheses | Julia Shelton | 2017 |
| Micro-patterning of peptide-based biomaterials | Julien Gautrot, Hazel Screen | 2017 |
| Electric Breakdown of Dielectric Elastomer Actuator Materials | Federico Carpi, James Busfield | 2017 |
| Fatigue life prediction in aircraft tyres | James Busfield | 2017 |
| Development of materials and applications for electroactive composites | James Busfield, Federico Carpi | 2017 |
| Predicting tyre compound wear. | James Busfield, Emiliano Bilotti | 2017 |
| Composite inorganic particles/polyelectrolyte microcapsules: fabrication and application | Gleb Sukhorukov | 2017 |
| Interaction between the circulating blood and vascular endothelial cells in health & disease. Cell Mechanics for endothelial glycocalyx | Wen Wang, Asa Barber | 2016 |
| Development of a 3D Perfusion System to Monitor Response of Osteoblast-like Cells Incubated on Synthetic Bone Graft Substitute Granules with Varied Hierarchical Porosities under Dynamic Conditions | Karin Hing | 2016 |
| The role of HDAC7-related peptide in stem cell differentiation towards endothelial cell | Wen Wang | 2016 |
| The synergistic role of mechanical stimuli and VEGF treatment in stem cell differentiation to endothelial cells | Wen Wang | 2016 |
| The effects of the rate of hypo-osmotic challenge and IFT88 mutation on the biomechanics of chondrocytes. | Martin Knight, Wen Wang | 2016 |
| Roles of primary cilia in hMSC in differentiation | Martin Knight | 2016 |
| Investigating the effects of cholesterol on phospholipid bilayer with molecular dynamics simulations. | Wen Wang, Yiling Lu | 2016 |
| Biomimetic Layered Nanocomposites with Tunable Dynamical Mechanical Properties: Synthesis, Imaging and Characterisation | Himadri Gupta, Nicola Pugno | 2016 |
| Micro-structure reorganisation of the aortic heart valve under a biaxial loading condition | Hazel Screen, Wen Wang | 2016 |
| A novel fibre composite system to investigate tenocyte metabolism under physiological and pathological loading conditions. | Hazel Screen | 2016 |
| The Strain Dependent Dielectric Behaviour of Carbon Black Filled Natural Rubber | James Busfield, Emiliano Bilotti | 2016 |
| Developing Cationic Nanoparticles for Gene Delivery | Julien Gautrot, John Stark | 2016 |
| Naturally Inspired Multi-layer Composite Films on Planar and Modulated Surfaces | Gleb Sukhorukov, Ton Peijs | 2016 |
| Bone Quality Changes at the Nanoscale in Metabolic Bone Diseases assessed by Synchrotron X-ray Imaging | Himadri Gupta | 2016 |
| To Fabricate and Study the Properties of the Intelligent Microencapsulated Liquid Particles Containing Biologically Active Compounds | Gleb Sukhorukov | 2016 |
| Complex mechanical conditioning of cell-seeded constructs can influence chondrocyte activity | Julia Shelton, Dan Bader | 2015 |
| Microcapsule for targetted drug delivery to diseased tissues | Wen Wang, Gleb Sukhorukov | 2015 |
| Mechanical properties of stem cells using micropipette aspiration | Martin Knight, David Lee | 2015 |
| Combined Impedance and Fluorescence Imaging of Polymeric Microcapsules using Photocurrent Measurements at silicon/SAM/electrolyte Field Effect Structures | Steffi Krause | 2015 |
| Microfluidics for a novel bioreactor | Wen Wang, Pankaj Vadgama | 2015 |
| Investigation of Protein Mediated Control of Oteoinductivity in Porous Bone Graft Substitutes using Fluorescent Probes | Karin Hing, Alice Sullivan | 2015 |
| Functional impact of microRNA-34a on stem cell differentiation towards smooth muscle cell | Wen Wang | 2015 |
| The Role of DKK3 in Vascular Smooth Muscle Differentiation | Wen Wang | 2015 |
| Monitoring of Bone Quality and Penetration in Osteoinductive Scaffolds with Varied Strut Porosity | Karin Hing | 2015 |
| Enhancing Osteogenesis in Porous Bone Graft Substitutes Through Control of Microporosity | Karin Hing | 2015 |
| Electrical stimulation on cell-cell interactions in vitro | Wen Wang | 2015 |
| The development of a novel nanostructured silica filler for high friction and low rolling resistance rubber applications. | James Busfield | 2015 |
| Accelerated wear protocols for understanding clinical wear in modern hip prostheses | Julia Shelton, Martin Knight | 2014 |
| Novel polymeric matrix and its interaction withbiological cells | Wen Wang, Ton Peijs | 2014 |
| Failure of Rubber Components under Fatigue | James Busfield | 2014 |
| Microcapsule internalization be cells in vitro caused by physical and biochemical stimuli | Gleb Sukhorukov, Wen Wang | 2014 |
| The behaviour of hollow sphere filled rubber materials under strain | James Busfield | 2014 |
| A Biomechanical Characterisation of Eccentric and Concentric Loading of the Triceps Surae Complex | Hazel Screen | 2013 |
| Tearing of rubber | James Busfield | 2013 |
| UV-Triggered Encapsulation and Release by Multilayer Microcapsules | Gleb Sukhorukov | 2013 |
| The Nanostructure of Impant-Induced Fibrosis (MPhil) | Himadri Gupta | 2013 |
| Interaction between primary cilia length and hedgehog signalling in response to mechanical and thermal stress | Martin Knight | 2013 |
| Nuclear Related Responses to Osmotic Challenge in Chondrocytes | David Lee, Martin Knight | 2013 |
| Analysis of Alterations in Matrix Quality at Nanoscale in Metabolic Bone Diseases using Synchrotron X-ray Diffraction | Himadri Gupta | 2013 |
| Investigation into the use of carbon nanotubes networks as gate electrodes in field-effect gas sensors with increased functionality | Steffi Krause | 2013 |
| Modelling studies on biological tissue property and mechanical responses under external stimuli | Wen Wang | 2012 |
| Spatial distribution, temporal development and mechanical properties of the endothelial glycocalyx in vitro | Wen Wang | 2012 |
| Multilayer Microcapsules for Delivery, Control and Triggered Release of Bioactive Compounds | Gleb Sukhorukov | 2012 |
| Laser scanning system for microscopic and macroscopic investigations of chemical semiconductor sensors | Steffi Krause | 2012 |
| The Impact and Deformation of Press-Fit Metal Acetablular Components | Julia Shelton, James Busfield | 2012 |
| Natural Rubber/Organoclay Nanocomposites | James Busfield | 2012 |
| Novel Fluorescent probes for Analysis of Protein interactions under truly physiological conditions with real Medical devices | Karin Hing | 2012 |
| Viscoelastic Response of Cells and the Role of Actin Cytoskeletal Remodelling | Martin Knight | 2012 |
| Structure-Function Relationships in the Aortic Valve | Hazel Screen | 2012 |
| Influence of coatings on ion release from large diameter metal-on-metal hip bearings | Julia Shelton | 2012 |
| Computational modelling of flows in porous scaffold materials using a lattice Boltzmann method | Wen Wang | 2011 |
| microRNAs play a role in human embryonic stem cell differentiation into endothelial cells | Wen Wang | 2011 |
| Can Interface Conditions be Modified by Support Surfaces to Minimise the Risk of Pressure Ulcer Development? | Wen Wang, Dan Bader | 2011 |
| Development of a non-invasive method to detect pericellular spatial oxygen gradients using FLIM | Martin Knight | 2011 |
| Processing of Polymer-based Systems for Improved Performance and Controlled Release | Gleb Sukhorukov, Ton Peijs | 2011 |
| The influence of test parameters and surface modifications on the wear of total hip replacements | Julia Shelton | 2011 |
| Investigation and Modelling of Rubber Friction | James Busfield | 2010 |
| The Influence of Microstructure on the Mechanical Behaviours of Tendons | Hazel Screen, Julia Shelton | 2010 |
| Characterisaction of Human Mesenchymal Stem Cell Metabolism during Proliferation and Differentiation | David Lee, Joost deBruijn | 2010 |
| Viscoelastic Properties of Elastomer under Complex Loading | James Busfield | 2010 |
| Carbon Black Filler Reinforcement of Elastomers | James Busfield | 2009 |
| The potential of pulsed low-intensity ultrasound to stimulate chondrocytes in a 3D model system | Martin Knight | 2009 |
| Optically addressable, integrative composite polymer microcapsules | Gleb Sukhorukov | 2009 |
| Novel biosensors and Their application in Mass Transport | Wen Wang, Pankaj Vadgama | 2009 |
| Investigation into the Sensitivity and Resolution of Scanning Photo-Induced Impedance Microscopy | Steffi Krause | 2009 |
| In vitro wear of metal-on-metal hip replacements: a multifactorial problem. | Julia Shelton | 2008 |
| The influence of direct current electrical stimulation on chondrocytes in a 3D model system | Dan Bader, David Lee | 2008 |
| Mechanisms of the improvced Biological Response with Silicate Substitution in Hydroxy Apatite. | Karin Hing | 2008 |
| Temporal regulation of tenocyte metabolism in strained fascicles | David Lee, Julia Shelton | 2008 |