Dr Lei Su
BSc, MRes, PhD, FHEA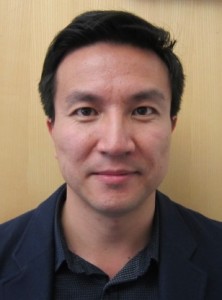 Reader in Photonics
Study Abroad Coordinator
Associate Student Coordinator
‌
Engineering 125, Mile End

Feedback/
support hours:
15:00-16:00 every Tuesday
Expertise:
My research is centred on sensors and instrumentation, optical devices and optoelectronic materials for imaging, detection, monitoring and communication, interfacing with Artificial Intelligence, Materials, Chemistry and Nanotechnology, in applications such as healthcare, energy and security.
Research Centre:
Affiliations:
Member, The Optical Society (OPTICA)
DERI Fellow
FHEA
Full member of EPSRC Review College;
Member of Network Management Group of EPSRC Image-Guided Therapies Network+
Brief Biography
I received both my Bachelor and Master degrees in Electrical Engineering with Prof Xiaolong Cao from Xi'an Jiaotong University, and PhD in Fibre Optics with Prof Chao Lu from Nanyang Technological University. This was followed by a five-year postdoctoral training on optical chemical sensors and spectroscopy with Prof Stephen Elliott in Chemistry at the University of Cambridge, where I was also an elected College Postdoctoral Research Associate of Hughes Hall. After that, I spent one and a half years on biomedical optics and tissue fusion with Prof Dan Elson and Prof George Hanna at St Mary's Hospital and Imperial College London. Prior to this appointment, I was an academic member in the School of EEECS at the University of Liverpool.


PhD studentships and Postdoctoral Positions are available.
CSC PhD applications are welcome.
Happy to support potential Marie Curie Fellowship and other Fellowship applications.