Dr Tina Chowdhury
BSc, MSc, PhD, PGCAP, SFHEA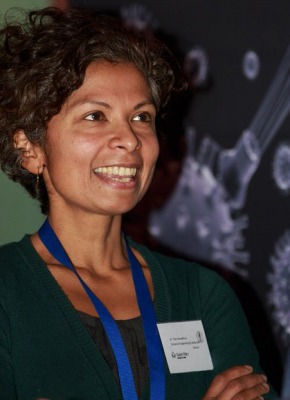 Senior Lecturer in Regenerative Medicine
SEMS EDI Director
Intercalated BSc Programme Director and Admissions
‌
Engineering 117, Mile End

Feedback/
support hours:
Monday (1-2pm)
Tuesday (1-2pm)
Expertise:
Regenerative medicine
Research Centre:
Brief Biography
Dr Tina Chowdhury completed her PhD in 2002 and joined QMUL as a PDRA until she was appointed an Academic Fellow (2005), Lecturer (2008) and Senior Lecturer (2012). She was awarded a Drapers Fellowship (2014-17), the Queen Mary University Senior Fellowship (2018) and is a Senior Fellow of the Higher Education Academy (2018). Tina's work in developing educational innovations has been recognised by the prestigious 2014 Times Higher Education, 2016 Reimagine Education, 2018 Ingenious Royal Academy of Engineering Award and more recently the 2021 Story Futures Academy. She leads the SEMS ED&I strategy particularly focusing on STEAMM diversity and the status of women.
In her research role, Tina leads research in regenerative medicine which aims to identify therapeutics that slow down inflammation and repair tissues in a variety of models. For example, thousands of people in the UK undertake knee replacement surgery and are participating in her research, which has been successful in identifying new molecules and mechanisms that cause inflammation and disease. She has served on the editorial board and referee panel for several journals or charities and her doctoral research students have won many research prizes for example at ISPD or Prenatal Diagnoris.
Tina organises many modules at SEMS. She leads in the development of inter-disciplinary programmes across schools and institute and is the Programme Director for the Intercalated BSc in Biomedical Engineering and Clinical Materials. She has won many prizes and project grants in developing innovations in higher education innovations such as VR or AR (
www.youtube.com/watch?v=baA46qSvGrY
).
Tina leads a number of iniatives in community public engagement events. Examples include the "bioengineering experience" and "Staying Strong-Joints in Space" programme with the UK Space Agency and the Ideas Foundation.
For more details about Tina's work, visit
www.tinachowdhury.com