Prof Martin Knight
BEng, MSc, PhD, FHEA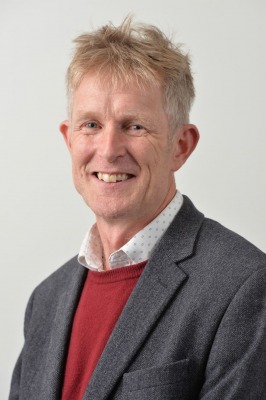 Professor of Mechanobiology
Dean for Research (Faculty of Science and Engineering)
‌
Engineering 338, Mile End
Feedback/
support hours:
(Please make an appointment by email)
Expertise:
My research is focussed on 'mechanobiology' or how living cells and tissues respond to physical forces. I am interested in the role of the cellular structures known as primary cilia. My group are investigating whether manipulation of cilia can be used as a therapeutic strategy. My work also explores the development of organ-on-a-chip models incorporating biomechanical stimulation for understanding human biology in health and disease and predicting the response to therapeutics. I work on a variety of different tissues such as cartilage, synovium, bone, kidney and artery, as well as diseases including osteoarthritis, cancer, atherosclerosis and inflammation.
Research Centre:
Affiliations:
Queen Mary+Emulate Organs-on-Chips Centre (Director)
Centre for Predictive in vitro Models (Co-Director)
Organ-on-a-chip Technologies Network (Co-Director)
Cilia Network UK (Management Team)
OATech Network (Theme lead for Biomechanics)

Fellow of the Higher Education Authority
Member of the UK Biomedical Engineering Association
Brief Biography
Martin Knight is a Professor of Mechanobiology and a Bioengineer based at Queen Mary University of London. His research examines on mechanobiology how living cells and tissues within our bodies sense and respond to mechanical forces with particular focus on organ-chip technology and primary cilia.
Prof Knight has always been interested in biomedical engineering but his first degree was in mechanical engineering. He then progressed to an MSc and then a PhD specialising in bioengineering. In 2000 he was awarded a prestigeous EPSRC Advanced Research Fellowship in cartilage mechanobiology and tissue engineering and was promoted to Reader in 2009 and Professor in 2012.
He has published over 120 papers and attracted over £10M of research funding including project grants from three UK research councils (EPSRC, BBSRC and MRC) as well as EU, Wellcome Trust and other charities. In the last 5 years, Prof Knight has been particularly active in the development of organ-on-a-chip technology, co-directing the UK Network, the Queen Mary+Emulate Organs-on-chips centre and the Centre for Predictive in vitro Models.
Prof Knight is the Dean for Research in the faculty of Science and Engineering at Queen Mary University of London:
www.qmul.ac.uk/research/faculties-and-research-centres/science-and-engineering/
He is also actively involved in teaching biomedical engineering and has a strong interest in promoting the public understanding of science. In 2022, Prof Knight was elected to the Chair of Council for the UK Biomedical Engineering Association.
Outside work Martin enjoys the 'great outdoors' and has had many enjoyable expeditions to wilderness areas including Alpine treks, canoeing in the Everglades, cycling in the Hebrides and others, many of these with his family.
For the last 20 years, he has chosen to work 80% (4 days a week) in order to spend time looking after his children and maintain a healthy work-life balance. More recently he uses his one day a week to volunteer for the Woodland Trust, conduct river invertebrate surveys reporting to the Environment Agency, make ceramics, cycle the Chilterns and grow the best runner beans!