Dr Hasan Shaheed
PhD (Sheffield), PGCAP (London), SFHEA, MIEEE, CEng, MIET, NTF
Research Group News
September 2019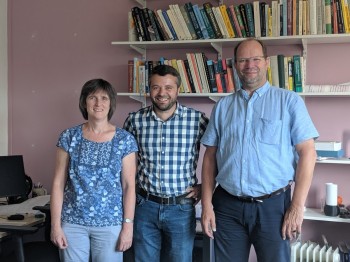 17 September 2019

Following the 2019 Promotion Round we are very pleased to announce that eleven members of staff from SEMS have been promoted. This is a fantastic achievement that demonstrates the quality of work undertaken by staff in the School. In particular congratulations to our three new Professors - Julien Gautrot, Steffi Krause … [more]
---
November 2017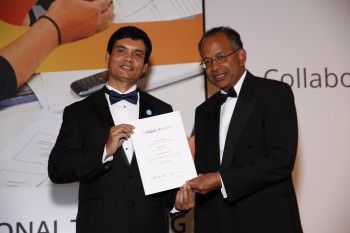 1 November 2017

Dr Hasan Shaheed received his National Teaching Fellowship Award, 2017 on 1st November at the Higher Education Academy's annual awards ceremony for the 2017 National Teaching Fellowships (NTFs) and 2017 Collaborative Awards for Teaching Excellence (CATE). The event was held at the Church House Westminster, London. Hasan was presented with a certificate … [more]
---
September 2017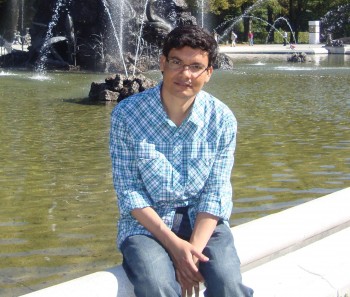 1 September 2017

We are incredibly proud to announce that Dr. M Hasan Shaheed has been awarded a National Teaching Fellowship (NTF) - the most prestigious award for excellence in Higher Education teaching and student learning support. Widely recognised in the UK and internationally, the award celebrates individuals who have made an exemplary … [more]
---
February 2017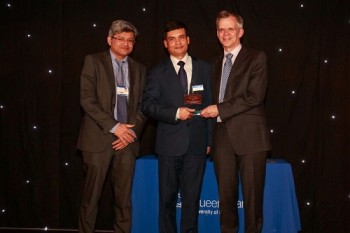 13 February 2017

Congratulations to Dr Shaheed's team who have won the Proof of Concept award at the Engagement and Enterprise Awards.This award is for the proof of concept project which has achieved one or a number of milestones that could lead to a significant commercial or non-commercial enterprise in the future. … [more]
---
January 2017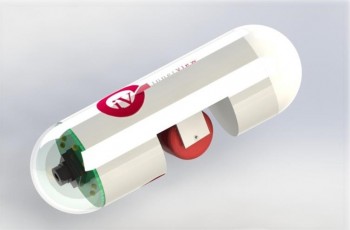 12 January 2017

Dr Shaheed has been selected as a finalist in the category of Proof of Concept at the Engagement and Enterprise Awards 2016. As a finalist he has been invited to the ceremony on Tuesday 7th February 2017, taking place in the Octagon, QMUL. Hasan was nominated alongside his co-applicant Mr Mo Thaha, … [more]
---
Other News
1. Dr Shaheed has received the prestigious National Teaching Fellowship award
Dr. M Hasan Shaheed has been awarded a National Teaching Fellowship (NTF) - the most prestigious award for excellence in Higher Education teaching and student learning support. Widely recognised in the UK and internationally, the award celebrates individuals who have made an exemplary impact on student learning and promoted excellence in teaching. Detailed news is available here:
www.sems.qmul.ac.uk/news/4648/sems-academic-awarded-prestigious-national-teaching-fellowship
www.heacademy.ac.uk/about/news/hea-announces-national-teaching-fellowship-scheme-awards-and-collaborative-award-1
www.heacademy.ac.uk/national-teaching-fellows-2017?page=2
www.qmul.ac.uk/media/news/items/199683.html
Dr Hasan Shaheed received his National Teaching Fellowship Award, 2017 on 1st November at the Higher Education Academy's annual awards ceremony for the 2017 National Teaching Fellowships (NTFs) and 2017 Collaborative Awards for Teaching Excellence (CATE). The event was held at the Church House Westminster, London. Hasan was presented with a certificate from Professor Rama Thirunamachandran, Chair of the Higher Education Academy Board and Vice-Chancellor of Canterbury Christ Church University.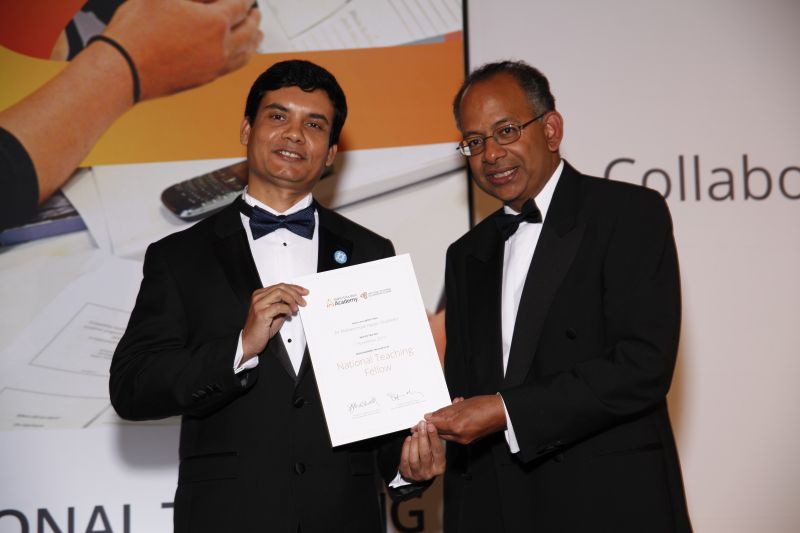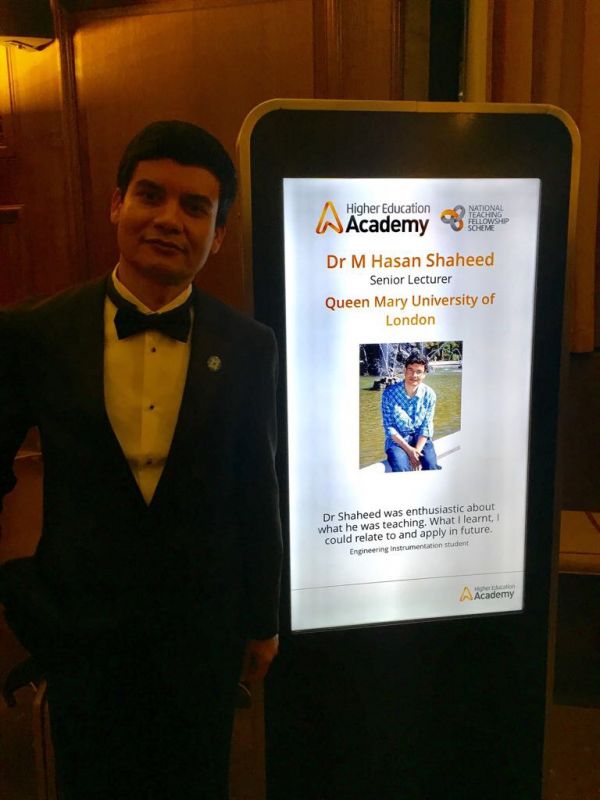 2. Dr Hasan Shaheed and team win at the Engagement and Enterprise Awards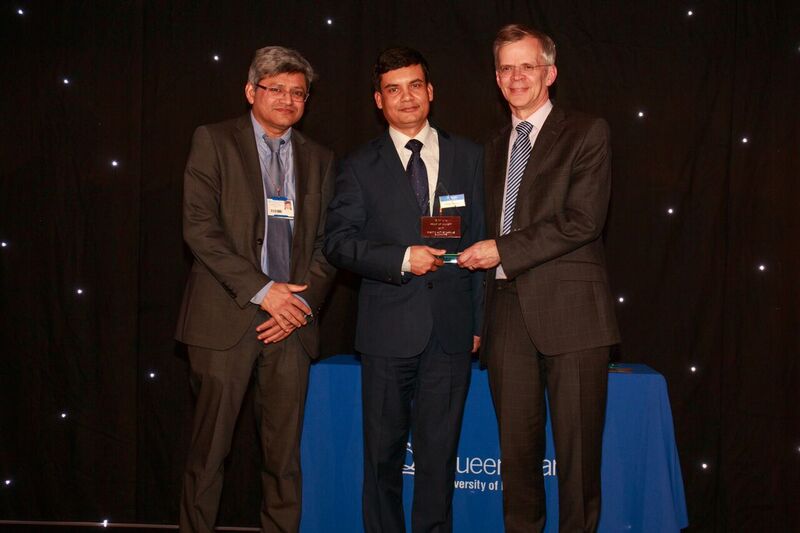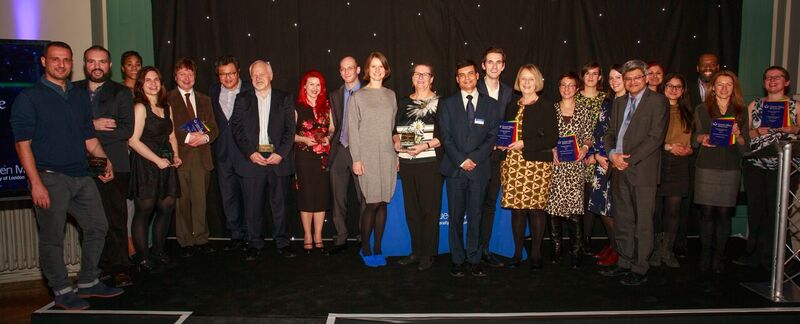 Dr Shaheed's team have won the Proof of Concept award at the Engagement and Enterprise Awards.This award is for the proof of concept project which has achieved one or a number of milestones that could lead to a significant commercial or non-commercial enterprise in the future. The team won for Locomotion System for a Robotic Active Capsule Endoscope they have been working on since 2012. The pill-shaped mini-cameras called 'capsule endoscopes' (CE) that the patients swallow to allow the inside of their intestines to be examined by the doctors have revolutionised the landscape of gastrointestinal (GI) investigation.The QMUL team in a joint collaboration co-led by Dr Shaheed, a robotics scientist from SEMS and Dr Mo Thaha, a bowel cancer surgeon from SMD, Blizard institute has developed the first prototype of a novel locomotion system for a CE. The prototype system when steered through a phantom colon, achieved speeds faster than existing CE, could be steered and controlled from the outside.
3. Success for students at the Industrial Liaison Forum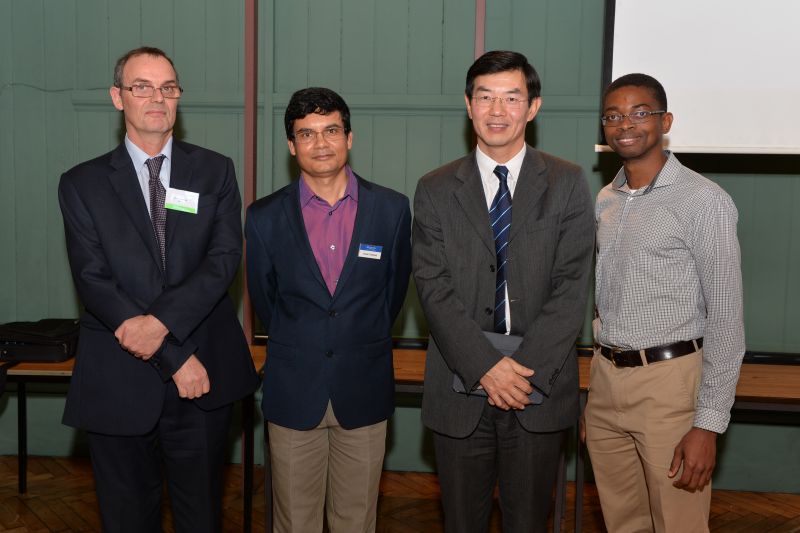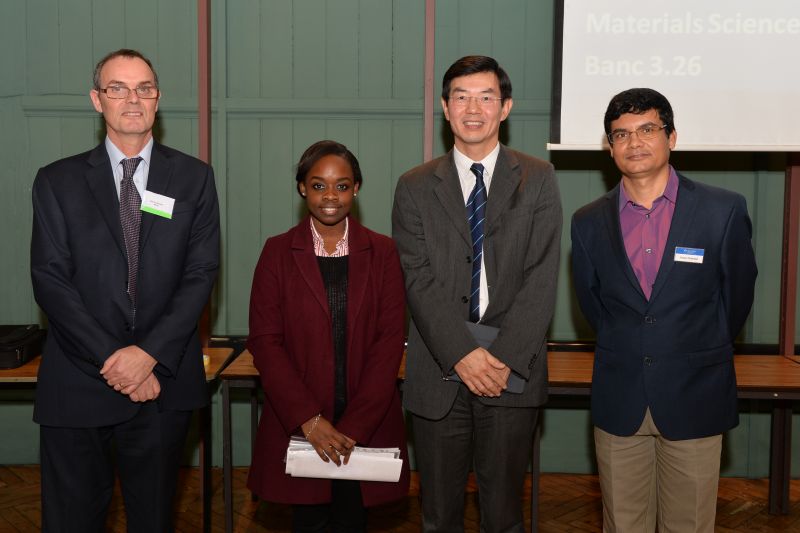 Dr M. Hasan Shaheed's Research Group won TWO of the three Best Poster Prizes at the recent Industrial Liaison Forum. First Ms Ololade Opemipo Obadina was recognised for her research on a master-slave robotic system for medical applications and then Mr Stephen Adira Agha was given an award for his research on an intelligent semi-autonomous solar-powered helicopter. Congratulations to both students and to Dr. Shaheed.