Centre for Bioengineering
Public Engagement
Festival of Communities 2023
Every year, QMUL hosts a two day festival involving communities and local organisations in Tower Hamlets to celebrate the very best of health, life, STEM, and the arts. We have developed interactive shows and hands-on activities to help children (and parents) understand the challenges of real-life medical health problems and share our bioengineering research with the local community. This year marked the second Festival since the Covid intermission, and was a resounding success, with some of the SEMS stands presented below.
Dr. Thilina Dulantha Lalitharatne's team showcased RoboCare, illustrating the potential of robotic technologies in healthcare and assisted living. Visitors interacted with assistive robots, Brain-Computer Interfaces (BCIs) and discovered how they can enhance the quality of life for those with disabilities or age-related conditions.

Dr. Ildar Farkhatdinov's team presented robots designed to assist human mobility and movement. Demonstrations included robots aiding arm movement, human balancing, and interaction with virtual reality.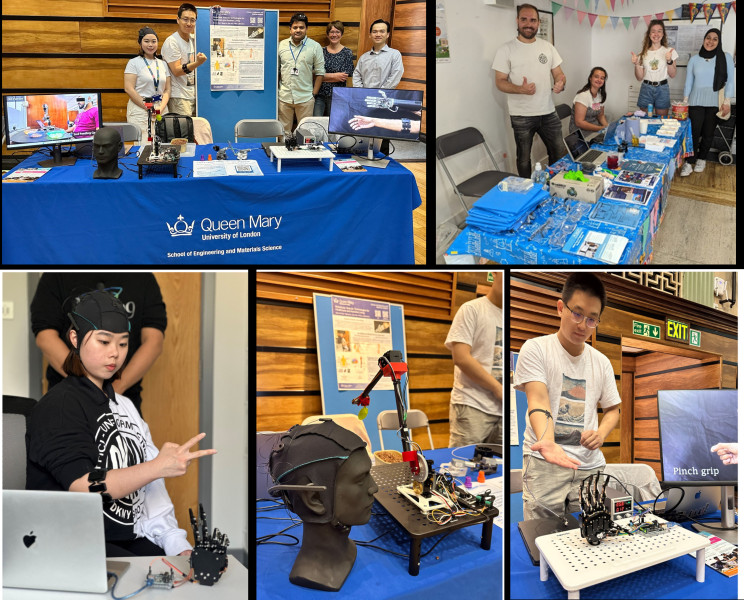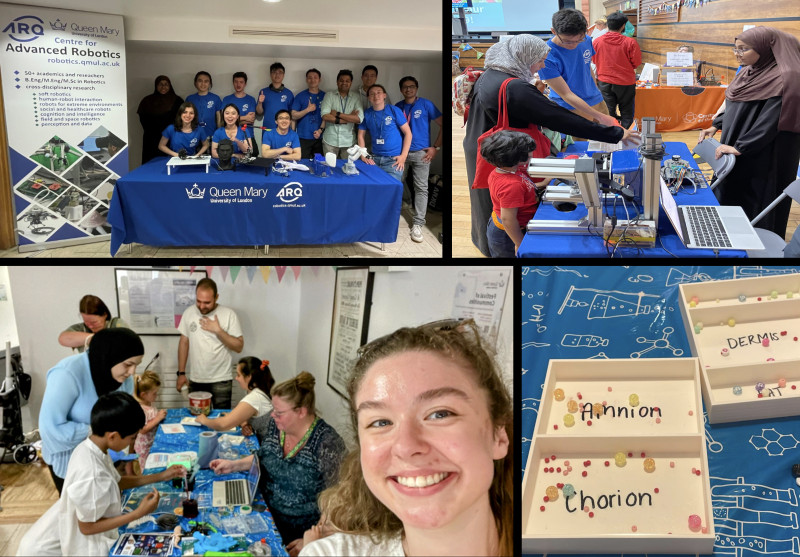 At Dr. Thomas Iskratsch's stand, visitors experienced hands-on engagement with 3D printed organ-on-chip models as an introduction to bioengineering.
Dr. Tina Chowdhury's team brought cells to life where children and families learnt how research in bioengineering is saving babies' lives. Children played interactive games to show how cells move between tissue layers in the amniotic sac.
For more information about the festival, click here.
Watch the above highlight videos, taken at Queen Mary's Mile End campus, showing just some of the stands present at the festival this year.
Prior Festival of Communities Events
The Festival of Communities brings families from across the Tower Hamlets borough together for a weekend of fun, exciting, and eye-opening experiences. 
The Festival was started in 2016 and has been active every year since (baring the brief hiatus during Covid). The fifth Festival in 2022 saw over 8000 participants take part over the course of the weekend, contributing significantly to the total of 18,000 people who have participated in the Festival since its inception.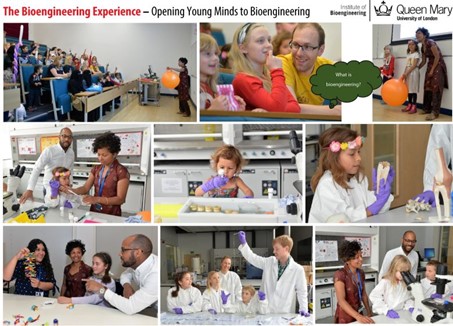 Opening Young Minds to Bioengineering
The event encourages children to be investigators for the day and learn why scientists, doctors and engineers work together in collaborative STEM research. In the lab, the children play "tug of war" with a tendon, make biomaterials with seaweed and learn about why the tissues in the knee joint are mechanical. These exciting activities meet the National Curriculum requirements for key stage 2 (year 6) to key stage 4 (year 12). Please contact Dr Tina Chowdhury if your school would like to take part.
Using Nanotechnology to Stop Heart Failure
A heart attack is one of the most common causes of heart failure and effects around 1 million people in the UK. After a heart attack, the damaged heart muscle becomes stiff and stops the heart beating efficiently. Dr Iskrastsch's lab is using nanotechnology to mimic the hearts structure with tiny pillars that can measure stiffness. The research was made into this animation and is supported by the British Heart Foundation with the aim of investigating new treatments that could one day help patients with heart failure.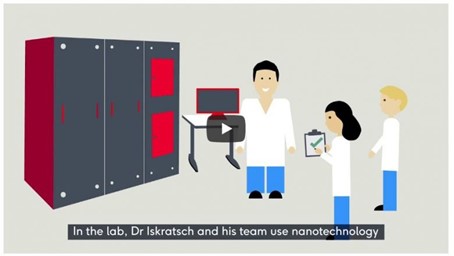 Interactive Bioengineering Games at the Centre of the Cell
The award winning Centre of the Cell interactive science centre at Queen Mary University of London has developed a number of interactives in partnership with bioengineers.
The interactive games have been played by many thousands of school children and explore different aspects of bioengineering including medical implants and cartilage injury and skin tissue engineering.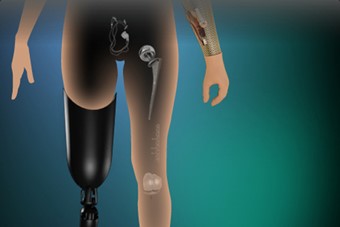 Working with School Children to Explain the Importance and Excitement of Bioengineering
Prof Martin Knight and Dr Tina Chowdhury have been involved in numerous public engagement activities, particular those aimed at promoting bioengineering to children of primary school age and young people at college.

Examples of activities include a programme of science animation classes funded by the EPSRC, workshops at the Big Bang festival (STEM goes Global), Blue Dot festival (Staying Strong - Joints in Space), Women In Engineering festival (Fake a Knee, Science Museum).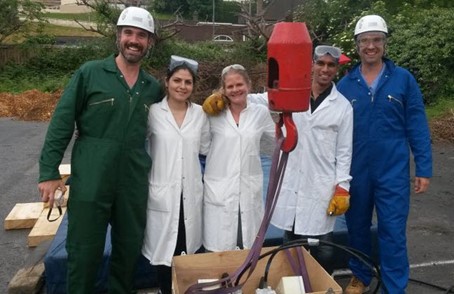 We have also had appearances on BBC TV documentaries (operation ouch), summer school programmes with Prof Brian Cox, industry (GSK, Airbus, Safran), and charities (STEMNET, Royal Society of Chemistry, Royal Academy of Engineering, and Setpoint).

The YES Programme (KS2) is a series of films which explains why maths and science matters and why it is important we learn these skills needed for exciting careers in a wide range of jobs. In this film, Prof Martin Knight explains why bioengineering is a rewarding and important career.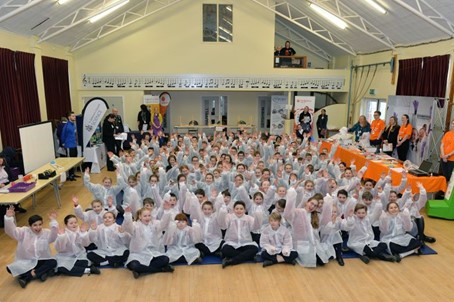 Storytelling Event with the BBC
Dr Chris Arnold (a leading expert on creativity and thinking differently, neurodiversity in the workplace, and ethical marketing) and Michael Cockerham (a leading photographer) will both speak at the event.

Celebrate the Royal Academy of Engineering National Engineering campaign and Tomorrow's Engineers Week that starts today https://raeng.org.uk/education-and-skills/this-is-engineering.

For more information about this storytelling event, click here.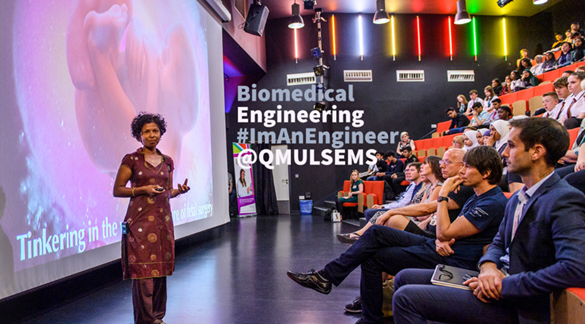 Pint of Science
The Pint of Science is a science festival where academics present their research and scientific developments to the public in a pub. Previous speakers include Prof Martin Knight, Prof Julia Shelton, Dr Helena Azvedo, Prof Alvaro Mata and Dr Steven Thorpe who have given multi-disciplinary talks to help people keep healthy, physically active and alive.

Bioengineering interactive at the Centre of the Cell
The award winning Centre of the Cell science centre at Queen Mary University of London, hosts bioengineering interactives related to tissue engineering, in particular the development of tissue engineering cartilage and tissue engineered skin. Staff have also presented public lectures through the outreach programme at the Centre of the Cell.

Bioengineering interactive game at Explore Health
Bioengineering staff at Queen Mary have developed an online interactive game raising awareness of biomedical engineering for school children. The interactive feature on the Explore Health website and has received over 50,000 views since its launch.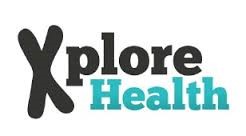 Bioengineering Experience 
This year, we showcased the best in science, engineering and materials to children from St Joseph's in the Park (age 10). The children met our star scientists from the Institute of Bioengineering who explained about the mechanics of cells and why it is important to stretch cells and tissues. The children took part in hands on investigative experiments and made strings out of seaweed that could be used to grow cells. The children squashed cartilage and investigated why exercise helps to keep the tissues strong. These cutting edge techniques are the future of research at the Institute of Bioengineering and are used in the real bioengineering world.
Mechanobiology and the Primary Cilium - New Treatments for Old diseases? Prof Martin Knight's Inaugural Lecture 
Our health depends on the way the living cells and tissues in our bodies respond to mechanical forces. Understanding this topic, known as 'mechanobiology', may lead to new treatments for diseases such as arthritis, osteoporosis and cancer. This lecture will take you on a personal journey from engineering to biology. In particular, Professor Knight will describe his work on a hitherto ignored cellular structure, the primary cilium, and its role in mechanobiology and disease.  Our speaker Professor Knight is a Professor of Mechanobiology in the School of Engineering and Materials Science. He is also the Dean for Research at the Faculty of Science and Engineering at Queen Mary.