Prof Sergey Karabasov
BSc, MSc, PhD, DSc, FHEA, FRAeS, AFAIAA
Research Funding
On this page:
Current Funded Research Projects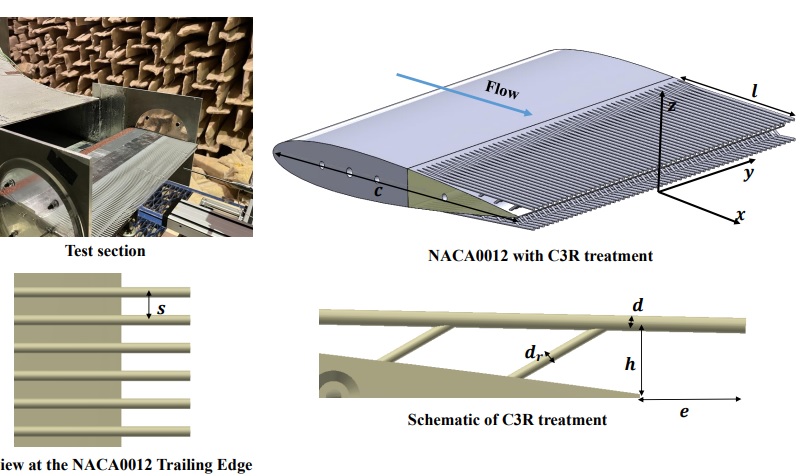 Funding source: EPSRC Engineering and Physical Sciences Research Council
Start: 01-04-2021 / End: 31-03-2024
Amount: £412,529

The project in collaboration with the University of Southampton and the University of Manchester is devoted to high-resolution modelling and experiments aimed to reduce aerofoil noise. Introducing 'canopies' into the turbulent boundary layer may produce significant reductions in the surface pressure variation near the trailing edge, and hence similar reductions in the far field noise.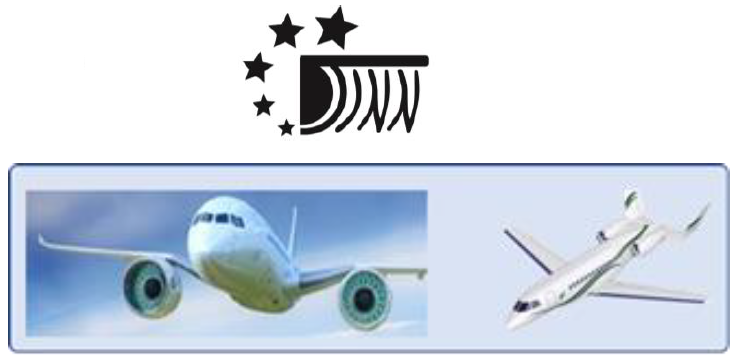 Funding source: EU Commission - Horizon 2020
Start: 01-06-2020 / End: 31-05-2023
Amount: £171,866

The motivation of DJINN is to work on jet-wing interaction noise for representative engine, pylon and wing configurations at relevant flight conditions. The ambition of the QMUL team is to work with the leading UK and EU universities and aerospace companies in order to maintain industrial and economical leadership in the highly competitive global aviation market. https://djinn.online/
Funding source: BEIS Department for Business, Energy & Industrial Strategy
Start: 18-07-2022 / End: 17-12-2022
Amount: £116,850

The project is devoted to assessing the technical, environmental, and economic feasibility of using a novel triboplasma reforming technology. The project uses a combination of the computational modelling and small-scale experiments to develop a fully costed design and delivery programme for a pilot reformer reactor that will be installed in an existing gasification plant.
Previous Funded Research Projects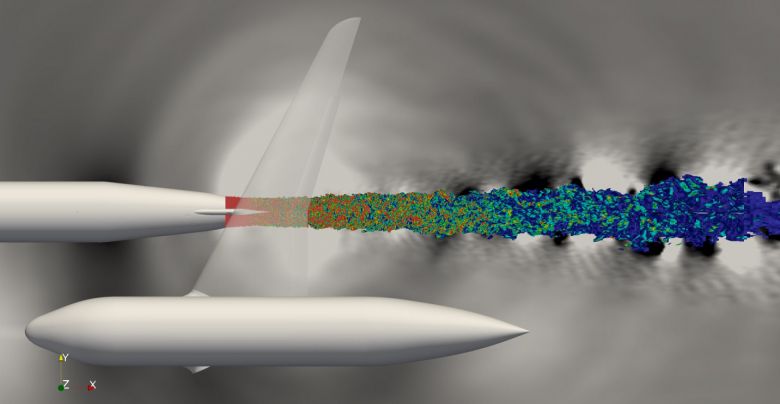 Funding source: EPSRC Engineering and Physical Sciences Research Council
Start: 15-01-2019 / End: 14-01-2022


One of the major aeroacoustical challenges of modern aircraft is the so-called "jet installation effect" due to the interaction of the jet hydrodynamic field with the airframe. The JINA project aims to address this challenge by bringing together expertise in experimental and computational aeroacoustics as well as design optimisation.
Funding source: InterRidge (International corporation on Ridge-crest studies)
Start: 01-11-2017 / End: 01-11-2018


In this Project, we are investigating Chandler wobble excitations due to meso-scale currents in the Southern Ocean. We employ channel configuration with a representative bottom topography to model the Southern Ocean and use both eddy-resolving numerical techniques and reduced-order models for simulations.
Funding source: Commission of the European Community
Start: 01-09-2016 / End: 31-08-2018

Funding source: Commission of the European Community
Start: 01-08-2016 / End: 31-07-2018

Funding source: The Royal Society
Start: 01-04-2014 / End: 31-03-2016


Computational and experimental studies of blade and jet noise are pursued through collaborative research with Beihang.
Funding source: The British Council
Start: 01-03-2015 / End: 31-01-2016


Tidal turbines are investigated for suitability for remote islands, improved efficiency and control in collaboration with VIT and IIT Madars
Funding source: NERC
Start: 01-12-2012 / End: 30-11-2015

Funding source: POGO-SCOR (The Partnership for Observation of the Global Oceans and the Scientific Committee on Oceanic Research)
Start: 08-04-2014 / End: 30-11-2015


In this project, we investigated the isolated effect of the North Atlantic double-gyre dynamics on the Chandler wobble and developed a semi-analytical model of how the mesoscopic ocean turbulence in the North Atlantic acts as a forcing for the Chandler wobble.
Funding source: E.P.S.R.C.
Start: 30-01-2014 / End: 29-01-2015

Previous PhD Studentship Projects
Funding source: E.P.S.R.C. / BAE Systems ATC
Start: 01-10-2013 / End: 30-09-2018

Other Research Projects
General-purpose computational approaches are very important in turbulent flow modelling. Large Eddy Simulation (LES) is one popular approach of this type which is becoming increasingly popular due to increase in the computer power. LES methods rely on directly resolving large flow scale above a certain limit to capture all dynamically …
Uncertainty of the low-order jet noise modelling often comes from a certain number of assumptions made about the turbulent flow statistics. For example, such assumptions may involve modelling of the fourth-order velocity correlation functions based on the statistical quantities obtainable from RANS such as turbulent kinetic energy, energy dissipation rate and the jet meanflow velocity and its gradients. Since the experimental flow field measurements available are typically limited, inevitably, the low-order models have to rely on the far-field data for defining the rest of the calibration coefficients. Typically, the model calibration is performed by the model developer, who then has to work a 'human optimiser' in the sense of selecting the model parameters which correspond to the best fit to the experimental data available. As the low-order model becomes more complex to incorporate more physics, such as variable correlation amplitudes and space scales depending on the source directivity as well as cusp points of the correlation curves and negative correlation loops observed experimentally, more coefficients are required. In turn, this makes the whole process of model development very complicated and can also lead to sub-optimal solutions. This is where the automatic optimisation algorithms can help the developers by not only freeing up their time but also providing the model coefficients which are optimal over a given set of jet noise data. To guide the process of low-order models development, the high fidelity models, such as those based on Large Eddy Simulations, can be used to more accurately constrain the rage of variation of the calibration parameters. Such work which combines the high- and low-fidelity for aeroacoustics of high-speed jet flows is proposed as a new research project in our group to be considered either for EC or Newton Fellowship funding application. Interested candidates at postdoctoral level are encouraged to contact us directly.
Fluid generated broadband noise has been a challenging problem for the Aerospace industry over the past decades. The techniques developed and used within the Aerospace industry are currently being applied in water within BAE Systems which sponsors the current CASE PhD project. The aim of this PhD project is to …
As the number of flights continues to increase each year, to reduce noise for those who live in the vicinity of the airports, each individual aircraft needs to be made quieter, and for turbofan engines jet noise remains a considerable noise source. In the past, most of the jet noise …
Large-scale, interannual and decadal variability of the midlatitude ocean is a significant aspect of the global climate variability. Through their nonlinear interactions, mesoscale (10-100 km) eddies can not only maintain the mean circulation but also drive the observed variability. Computational modelling plays a big role in revealing new mechanisms of …
Interaction of large molecular systems dissolved in water is very important for applications which range from new drug design and bio-medical flows to chemical engineering. Fully atomistic simulations of large atomistic systems using pure molecular dynamics remain prohibitively expensive. This is largely because 90% of the…