Prof Kaspar Althoefer
PhD
Research Funding
On this page:
Current Funded Research Projects
Funding source: EPSRC - EU Scheme
Start: 01-01-2023 / End: 31-12-2026
Amount: £566,718
Funding source: Dounreay Site Restoration Ltd
Start: 19-09-2022 / End: 18-09-2026
Amount: £29,628
Funding source: Nuclear Decommissioning Authority
Start: 01-07-2021 / End: 30-06-2025
Amount: £116,296

Eversion and Growing Robots: Pipe Navigation, Inspection and Characterisation in nuclear environments
Funding source: Innovate UK
Start: 01-06-2023 / End: 30-11-2024
Amount: £89,936
Funding source: Defence Science and Technology Lab.-GOV UK
Start: 04-10-2021 / End: 03-10-2024
Amount: £99,076

Using machine learning techniques to optimise the motion performance of soft robots physically interacting with their environment
Current PhD Studentship Projects
Funding source: Defence Science and Technology Lab.-GOV UK
Start: 04-10-2021 / End: 03-10-2024


Soft Robots for underwater applications
Previous Funded Research Projects
Funding source: Dounreay Site Restoration Ltd
Start: 22-03-2022 / End: 21-03-2023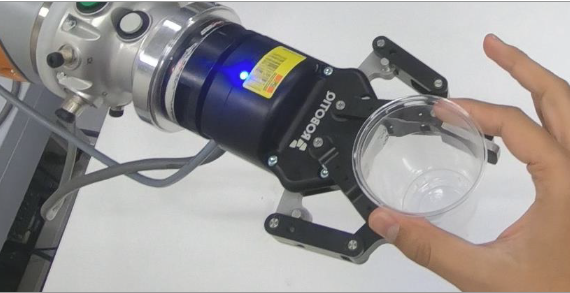 Funding source: EPSRC
Start: 11-02-2019 / End: 31-12-2022


CORSMAL proposes to develop and validate a new framework for collaborative recognition and manipulation of objects via cooperation with humans. The project will explore the fusion of multiple sensing modalities (touch, sound and first/third person vision) to accurately and robustly estimate the physical properties of objects in noisy and potentially ambiguous environments. The framework will mimic human capability of learning and adapting across a set of different manipulators, tasks, sensing configurations and environments. In particular, we will address the problems of (1) learning shared autonomy models via observations of and interactions with humans and (2) generalising capabilities across tasks and sites by aggregating data and abstracting models to enable accurate object recognition and manipulation of unknown objects in unknown environments. The focus of CORSMAL is to define learning architectures for multimodal sensory data as well as for aggregated data from different environments. A key aim of the project is to identify the most suitable framework resulting from learning across environments and the optimal trade-off between the use of specialised local models and generalised global models. The goal here is to continually improve the adaptability and robustness of the models. The robustness of the proposed framework will be evaluated with prototype implementations in different environments. Importantly, during the project we will organise two community challenges to favour data sharing and support experiment reproducibility in additional sites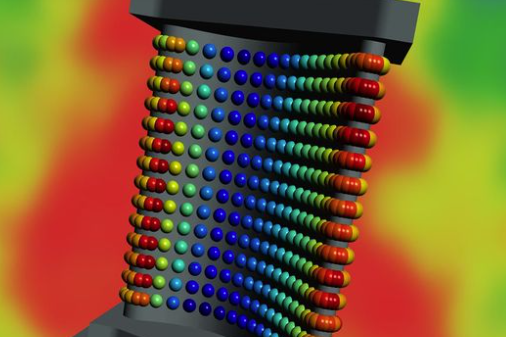 Funding source: Innovate UK
Start: 01-05-2021 / End: 31-10-2022


**Motivation:** Decarbonisation and higher engine efficiencies are the main drivers for aircraft propulsion over the coming three decades. Higher efficiencies can be achieved with higher firing temperature. Net Zero Carbon flight will most likely utilise hydrogen based fuels. Both pathways require the design of new more robust materials and cooling schemes to withstand the harsh thermal conditions. Hence a complete knowledge of temperature distributions within the engine will be essential for the design process of modern aircraft engines. **Solution:** Sensor Coating Systems (SCS) currently provides an enabling temperature mapping technology which assists customers to validate new designs in the aviation and power generation gas turbine industry. The technology uses a combination of temperature memory materials, advances in optical instrumentation and automation to generate digitised maps with hundreds and thousands of data points. Currently the measurements are conducted 'off-engine': the components are interrogated in a laboratory which requires the disassembly of the engine -- a costly and time consuming exercise! This project will enable the measurements to be carried out 'on-engine' ('on-wing') using a highly specialised snake-robot. The development will include the application of artificial intelligence and deep learning methods to achieve the same high fidelity data maps as obtained in the lab today. **Benefits**: Not only will the new technology enable the engine manufacturer to realise a significant reduction of testing costs,, but the technology will also accelerate the development times for greener engine designs as the digitised data will be available more rapidly and will inform the designs of next generation engines. This will be crucial for the rapid deployment of hydrogen fuelled engines. **Consortium:** SCS and Queen Mary University London (QMUL), both situated in the east end of London, are forming a highly technical and culturally diverse team to deliver this project. QMUL will provide a wealth of world leading robotics expertise with advanced machine learning methods, whilst SCS has a deep understanding of the measurement technology, associated instrumentation, end-user requirements and existing customer base. **Commercialisation and job generation:** SCS provides a measurement service to its global client base, this project will enable the company to develop a new revenue stream based on technology licensing with appropriate technical support. A successful project will see SCS staff number grow from 13 (2020) to 30-40 (2023). QMUL and SCS will form closer links to support PhD or MSc students working on the technology and provide highly-skilled employment opportunities within SCS.
Funding source: EPSRC Engineering and Physical Sciences Research Council
Start: 02-10-2017 / End: 31-03-2022


Nuclear facilities require a wide variety of robotics capabilities, engendering a variety of extreme RAI challenges. NCNR brings together a diverse consortium of experts in robotics, AI, sensors, radiation and resilient embedded systems, to address these complex problems. In high gamma environments, human entries are not possible at all. In alpha-contaminated environments, air-fed suited human entries are possible, but engender significant secondary waste (contaminated suits), and reduced worker capability. We have a duty to eliminate the need for humans to enter such hazardous environments wherever technologically possible. Hence, nuclear robots will typically be remote from human controllers, creating significant opportunities for advanced telepresence. However, limited bandwidth and situational awareness demand increased intelligence and autonomous control capabilities on the robot, especially for performing complex manipulations. Shared control, where both human and AI collaboratively control the robot, will be critical because i) safety-critical environments demand a human in the loop, however ii) complex remote actions are too difficult for a human to perform reliably and efficiently.
Funding source: Innovate UK
Start: 01-04-2021 / End: 31-03-2022


Soft robots for the inspection and application of thermal insulation in buildings.
Funding source: Innovate UK
Start: 01-04-2021 / End: 31-03-2022


Soft robots for the inspection and application of thermal insulation in buildings.
Funding source: Innovate UK
Start: 01-01-2018 / End: 31-03-2020


In this project, in collaboration with our partner, Q-bot, a London-based robotic company, we aim to design, manufacture and validate robust, soft robots to remotely apply insulation below the ground floor of domestic dwellings.
Funding source: The Alan Turing Institute
Start: 01-10-2018 / End: 30-09-2019


Learning collaboration affordances for intuitive human-robot interaction
Funding source: Innovate UK
Start: 01-10-2017 / End: 31-03-2019


In this project we focus on developing the miniaturised tactile and proximity sensing capabilities for a low-cost and robust way of grasping. We focus on a system that keeps learning the best way to grasp a multitude of different objects. Starting from a good grasp configuration, our system will refine autonomously that configuration each time an object is grasped.
Funding source: Commission of the European Community
Start: 01-04-2016 / End: 30-11-2017

Funding source: Find A Better Way
Start: 01-04-2016 / End: 30-11-2016

Other Research Projects
Human Robot Interaction for the factory floor