Centre for Sustainable Engineering
Public Engagement
16th November 2022 Outreach Talk - Liz Tanner gave a talk on Materials at Woodhouse College
As part of the Careers events Liz Tanner and Fike Adebiyi (Materials 3rd year undergraduate) gave a talk on Materials at Woodhouse College in Barnet to encourage students to consider degrees in Materials and at Queen Mary. 
13th June and 12th July Outreach Talks - Sir Harry Bhadeshia talked to Beal School on the subject of Materials Science.
Harry gave two in-person talks  to Beal High School, Ilford, to introduce materials as a subject, a career and degree programme to their Sixth Formers. There were some really good questions from students; and a few impressive answers to puzzles posed to them. For example, how can a turbine blade operate in an environment where the temperature exceeds the melting point of the metal? One bright spark correctly suggested cooling channels within the aerodynamic shape of the blade.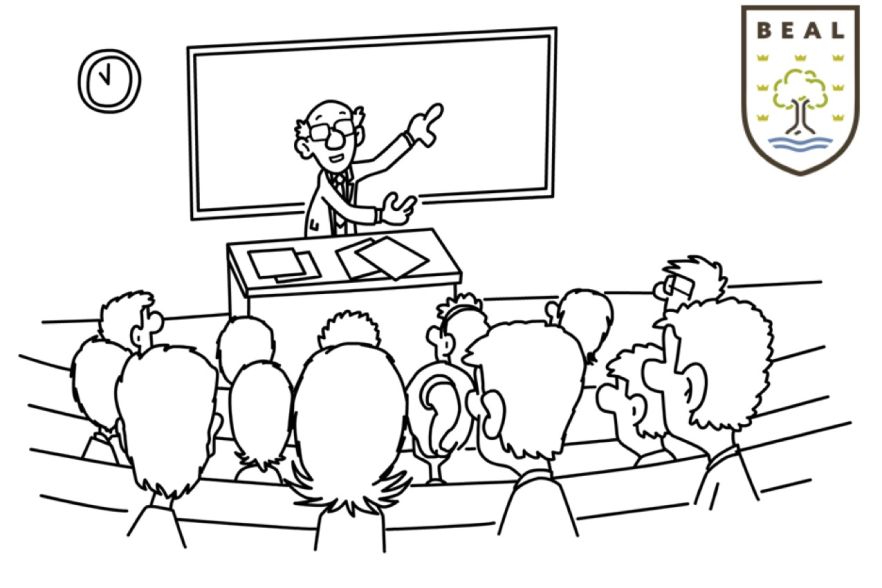 11th & 12th June 2022 Festival of Communities – Ana Sobrido and her group showed the local community  the application of their work
Ana Sobrido and her group lead a stand with different activities: how redox flow batteries work, how making candyfloss is very similar to electrospinning biomass (with actual candyfloss machine), a giant battery Jenga to explain how Li intercalates and deintercalates in a Li-ion battery, and making batteries out of lemons (with enough power to light a LED). All showing how Queen Mary research is increasing sustainability in East London and further abroad.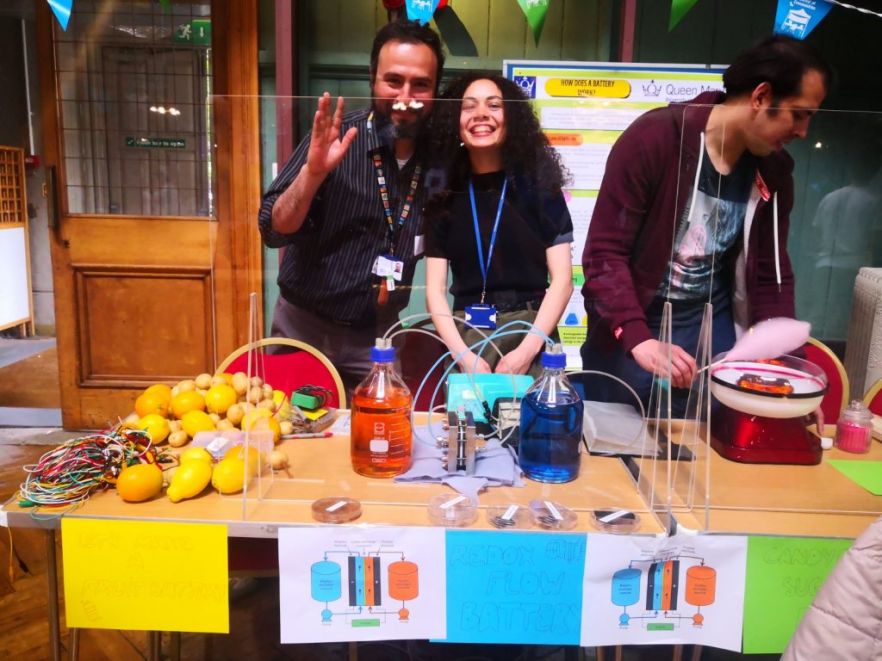 11th May 2022 Pint of Science – Ana Sobrido talked about Converting Biomass Waste into Batteries
As part of the Pint of Science programme the Griff Inn in Stepney Way Ana talked on Farm-to-Table Energy - One person's trash is another person's treasure. How can we transform biomass-waste into innovative energy Materials to tackle climate change. Many people enjoyed a drink while listening to Ana and provided her with interesting and relevant questions.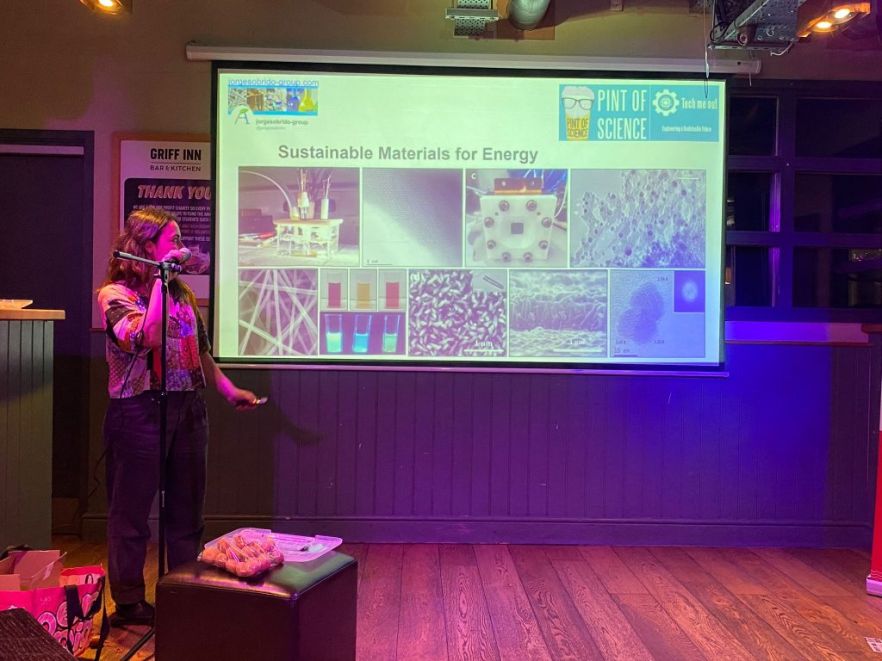 2021 Sustainable Week  – Ana Sobrido and her group
Around the Engineering Building Ana's group organised a lab tour explaining all the steps to convert biomass into battery electrodes (using electrospinning and testing in a redox flow battery). So what is life as a researcher all about.