Dr Sanaa Hafeez
PhD, AMIChemE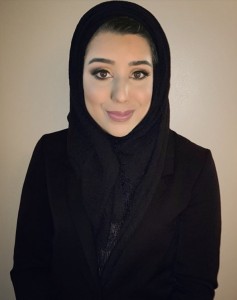 Lecturer in Engineering Education
Deputy Director of Student Experience (SEMS)
‌
Engineering 335, Mile End

Feedback/
support hours:
Mondays 10am-12pm.
Please email for appointment.
Research Centre:
Brief Biography
Dr Hafeez specialises in Chemical and Catalytic Reaction Engineering, focusing on the computational design of novel multiphase reactors to intensify various chemical processes for industrial applications. She was awarded her PhD at the Department of Chemical & Energy Engineering from London South Bank University (LSBU). During her PhD, she developed novel multiphase reactors and applied them to produce renewable fuels, specifically for hydrogen production. Prior to joining QMUL, she was a Lecturer (Teaching) at University College London (UCL).

Dr Hafeez is an activist for Women in Engineering, and has given lectures at several of these events, as well as organising outreach activities in primary and secondary education institutions to encourage children into STEM.