Dr Folashade Akinmolayan Taiwo
MEng, PhD, SFHEA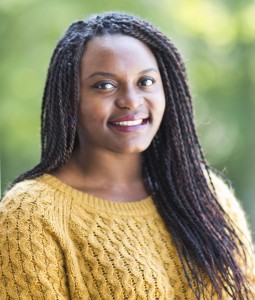 Senior Lecturer in Engineering Education
Director of Student Experience (SEMS Senior Tutor)
‌
309A, Engineering, Mile End
Feedback/
support hours:
Please email me so we can arrange either a face to face meeting or virtual meeting via MS Teams.
Expertise:
Primary research interests are: Student experience of teamwork as an indicator for employability skills; Engagement and retention of students within Engineering through active learning techniques; Cultural and social impacts on the approaches to learning; Diversity and inclusion within Engineering. Secondary research interests are: Process modelling and simulation; Clean Water Treatment processes.
SEMS Research Division:
Affiliations:
Senior Fellow of the Higher Education Academy
Member of Society for Research in Higher Education
Associate Member of the Institution of Chemical Engineers
Brief Biography
Dr Akinmolayan has a Master of Engineering (MEng) in Chemical Engineering and completed her PhD in clean water treatment process modelling in the Department of Chemical Engineering, both from UCL. Prior to joining QMUL, she was a Teaching Fellow where she focused on implementing a new engineering curriculum structure by improving engineering education though the use of student-centred teaching methods.
She is also passionate about promoting the engineering discipline to school children as a higher education option and has been invited as a guest speaker to numerous events. She joined Queen Mary University of London in 2018 as a Lecturer in Engineering Science and Education.
Steering Group Member, UK & Ireland Engineering Education Research Network
(
hefocus.raeng.org.uk/research-network/
)
Organisation Committee Member, 7th International Symposium of Engineering Education, 17-18 July 2018, London.
(
www.engineering.ucl.ac.uk/centre-for-engineering-education/isee-2018/
)
Selected Awards:
2020, President and Principal's Prize for Education Excellence, QMUL
2020, Innovative Teaching Award (Student Choice Award), QMUL
2020, Shortlisted for Course Rep Champion (Student Choice Award), QMUL
2019, Nominated for Academic Support (Student Choice Award), QMUL
2019, Nominated for Course Rep Champion (Student Choice Award), QMUL
2018, Provost's Excellence Award, UCL
2018, Shortlisted for Active Student Partnership (Student Choice Award), UCL Student Union
2018, Nominated for Inspiring Teaching Delivery (Student Choice Award), UCL Student Union
2018, Nominated for Excellent Personal Tutoring (Student Choice Award), UCL Student Union
2018, Nominated for Amazing Support Staff (Student Choice Award), UCL Student Union
2017, Connected Curriculum Secondment Fellowship, UCL ARENA for Teaching & Learning
2015, Provost's Engineering Engagement Award, UCL