Research
Vision based Integrated Flight Control and Navigation
| | |
| --- | --- |
| Principal investigator: | Ranjan VEPA |
| Co-investigator(s): | K.Petrakou |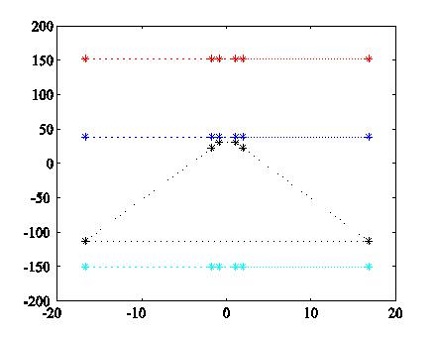 (Vision based, GPS integrated, autonomous navigation and nonlinear dynamic inversion control of aircraft and ground vehicles) This project is being undertaken by a Doctoral student.
Related Publications: i) Petrakou K. and Vepa, R., "Measurement and Nonlinear Estimation of Runway Visual Features for Aircraft Landing Applications," Paper presented at the Royal Institute of Navigation's NAV10: Position, Location, Timing: Everyone, Everything, Everywhere conference, London, 30/11/2010 - 02/12/2010.
ii) Vepa, R. and Petrakou K., "Inertial Navigation Position and Orientation Estimation with Occasional Galileo Satellite Position Fixes and Stereo Camera Measurements," Presented at the European Navigation Conference (ENC2012), Gda?sk, Poland, 25-27 April 2012.