Dr Tao Liu
PhD, FHEA
Research Funding
On this page:
Current Funded Research Projects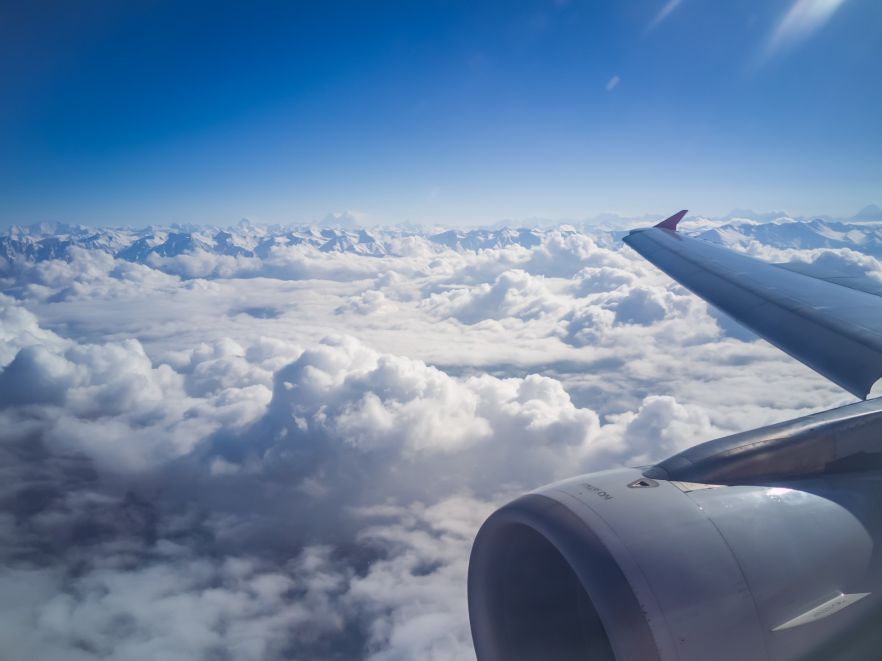 Funding source: Innovate UK
Start: 01-04-2022 / End: 30-09-2025
Amount: £458,219

The project aims to develop next generation wing structures for future passenger jets . The project is led by airbus and the QMUL team will develop novel wing topologies and advanced simulation and modelling approaches .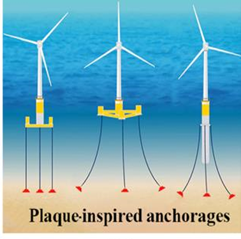 Funding source: EPSRC Engineering and Physical Sciences Research Council
Start: 10-04-2023 / End: 10-03-2025
Amount: £201,751

Marine mussels can survive the harsh marine environment at intertidal zones by anchoring themselves to various wet surfaces through adhesive plaques. Recent research progress has highlighted that, in addition to the interaction of protein-based chemistry at the adhesion sites, the unique adhesive structure of a mussel plaque plays an important role. Motivated by this natural phenomenon, the proposal aims to establish the knowledge on the underwater adhesive behaviours of mussel plaque-inspired anchoring systems for the applications of the offshore floating structures.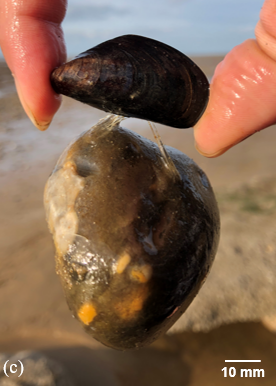 Funding source: Leverhulme Trust
Start: 18-10-2017 / End: 31-12-2024
Amount: £323,000

To survive the turbulent marine environment, mussels anchor themselves to various wet surfaces via adhesive plaques. Motivated by the unique mechanical behaviours of the plaques, the project will (i) develop the fundamental understanding on how the stiffness and the surface texture pattern of an underlying surface influence the adhesive structure and adhesive behaviour of a mussel plaque; and (ii) establish the principles to design plaque-inspired lightweight porous materials of high load bearing capacity and ductility as well as plaque inspired approaches for joining the materials with distinct mechanical properties.
Current PhD Studentship Projects
Funding source: EPSRC DTP PhD studentship ( 3.5 years)
Start: 15-09-2023 / End: 14-03-2027


Ultralightweight Mechanical Metamaterials for Future Sustainable Air Transportation
Previous Funded Research Projects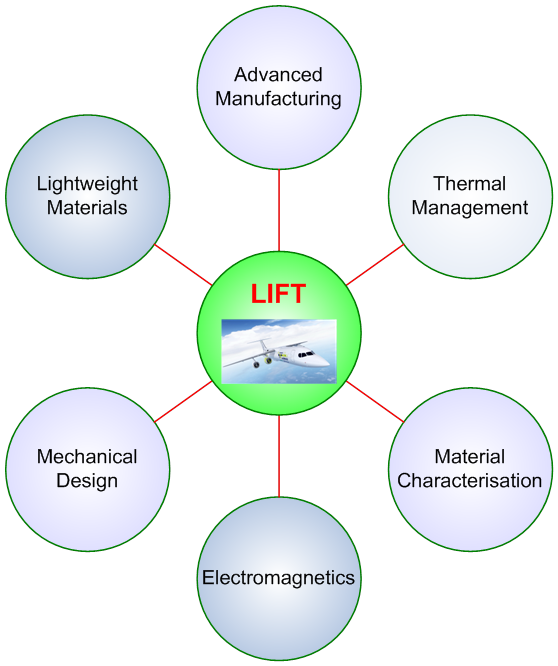 Funding source: EU Horizon 2020
Start: 01-11-2018 / End: 31-10-2021


Hybrid-electric propulsion systems or fully electric ones will be enablers of the new aircraft under development by the aerospace industry to achieve significant reductions in CO2 emissions. The successful realisation of such aircraft will largely depend on the development of propulsion motors with power densities an order of magnitude higher than existing ones. The EU-funded LIFT project is supporting this endeavour by various innovations applied to the LIFT machine, including passive-component lightweighting, innovative high frequency windings, together with a targeted thermal management approach using oil-spray cooling. The aim is to make them part of future hybrid-electric aircraft architectures such as those targeted in Clean Sky 2's large passenger aircraft programme.
Funding source: Royal society Research grant scheme
Start: 01-06-2016 / End: 31-05-2018


The project investigates a critical material behavior of fiber reinforced composites relating to shock loadings such as bird/ice strike and blast. Correct understanding of the behavior facilitates (i) design of novel high performance fiber reinforced composites and (ii) modelling of failure and damage under shock loading. The knowledge gained from the project could be applied for the scenarios on which shocking loadings impose significant threats, such as composite fan blades for aeroengines, composite structural elements in aerospace and transportation, and composite marine structures.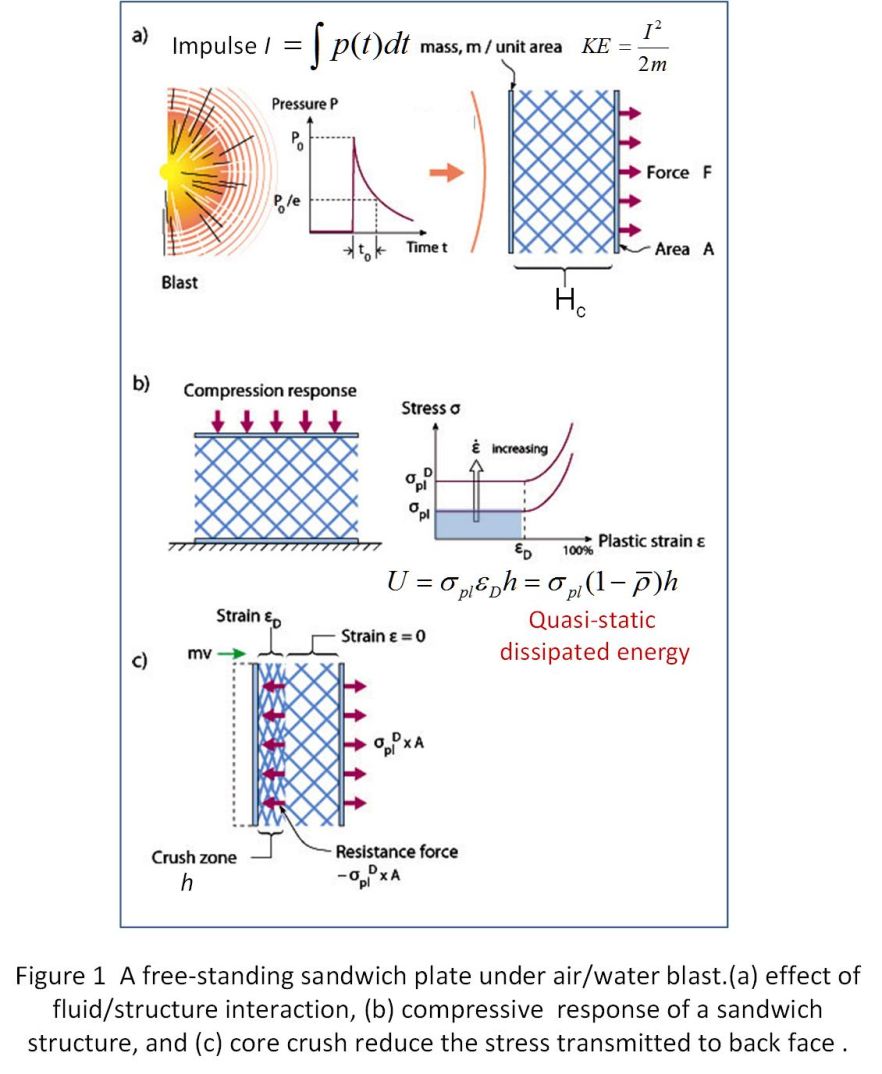 Funding source: DSTL
Start: 01-09-2016 / End: 30-06-2017


The proposed project aims to develop novel, bio-inspired lightweight self-healing composite synthetic foam core sandwich structures. The target application of the sandwich structures is for the lightweight armor systems of the military land/sea vehicle or maritime platforms that may be subject to intensive dynamic loadings from water blasts or air blasts.