Dr Stuart Peters
BA, MSc, PhD, SFHEA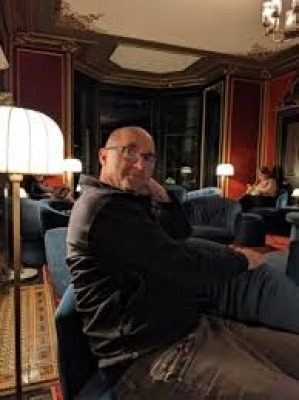 Lecturer
‌
Engineering 215, Mile End
Feedback/
support hours:
Email for appointment
Expertise:
Industry 4.0 (Fourth Industrial Revolution), Innovation, Sustainability & Climate Change
Research Centre:
Affiliations:
Fellow of the Higher Education Academy
Senior Fellow of Higher Education Academy
Brief Biography
I have a distinctly interdisciplinary background and area of research which has led me to develop a specifically interdisciplinary approach to teaching. I joined the School of Engineering & Materials Science (SEMS) in 2004 to teach business & management modules. My education previous to this had been in a BA in Economic History at the University of Sussex, an MSc in Science and Technology Policy at the Science Policy Research Unit (SPRU), University of Sussex and a PhD in Innovation at Brunel University. The originality of my PhD attracted the attention of a publisher, Palgrave MacMillan, and it was turned into a book (Creating High Technology Industries: National Systems of Innovation). It continued to develop the interdisciplinary side of my work which brings together management with engineering subjects.

Prior to coming to Queen Mary, I held a position at Brunel University. In addition, I have held a Visiting Lectureship in the Department of Aeronautics, Imperial College and have acted as a Consultant to the Open University. Currently, I'm a Senior Research Associate with the Centre for World Environmental History (CWEH) at Sussex University.

My interdisciplinary approach to teaching has taken on an even greater prominence with the advent climate change. Sustainability is a major issue and students need far greater exposure to. With this in mind I've taken the lead to introduce this into the modules I teach and oversee on. This work started back in 2015. More recently, sustainability has become a core theme in the new school curriculum introduced by the School of Engineering & Materials Science.