Dr Raza Shah
PhD (Cantab), BEng (Hons), CEng, MBA, MSc, MEd, PGCE, MIMechE, MCMI, MBPsS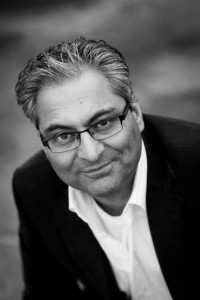 Senior Lecturer in Design, Production & Manufacturing
Foundation Programme (SEMS FEDU Coordinator Link)
Academic Standards Committee (ASC)
MEng Research and Design Team Project Programme Organiser
External Examiner (Eng Design)
IMechE Design Committee (South of England)
IMechE Regional Chair (London)

‌
Engineering 120, Mile End

Feedback/
support hours:
Try the tutor's office (E120) or email the tutor to arrange an appointment. (*Depending on availability and time, the tutor will try to provide immediate support/feedback if you come in person or arrange an appointment time with you).
Expertise:
Raza is a chartered engineer with expertise across design, production, processing, project management, R & D and consultancy. He has a diverse range of industrial design experience in the UK, Europe and Middle East on capital investment projects in the speciality gas, chemicals and petroleum gas industries at a senior level [e.g., Air Products & Chemicals, SHV Energy Calor Gas, Nidec SR Drives, Gulf Cryo, National Grid, Hyundai Construction]. Raza's engineering design expertise involves exploring, devising and implementing design methodologies that encourage creative design thinking and to develop culture of creativity leading to ideational fluency, diversity and productivity. Raza brings together …
SEMS Research Division:
Affiliations:
- MIMechE Institution of Mechanical Engineers (IMechE)
- MBPS Member of the British Psychological Society (BPsS)
- MCMI Member of the Chartered Management Institute (CMI)
- Chair of Regional London IMechE Committee
- Member of the IMechE Greater London Design Committee
Brief Biography
Raza is a chartered engineer with expertise across design, production, processing, project management, R & D and consultancy. He has worked in higher education for over 10 years including at the University of Cambridge and the University of Warwick as a lecturer, senior teaching fellow, professional studies lecturer as well as leading postgraduate teacher education & training programmes. Prior to working in universities, Raza gained 14 years industrial design experience in the UK, Europe and Middle East on capital investment projects in the speciality gas, chemicals and petroleum gas industries at a senior level [e.g. Air Products and Chemicals, SHV Energy Calor Gas, Nidec SR Drives, Gulf Cryo, National Grid, Hyundai Construction].

Raza has worked across a diverse range of organizations to design innovative products, processes and systems that are productive and profitable whilst also leading and developing project design teams. He currently leads project design teams to develop innovative prototype products, industrial processes and engineering systems by encouraging innovative design thinking and an entrepreneurial approach to engineering design.

Raza's engineering design expertise has also led him to explore, devise and implement design methodologies that encourage creative design thinking in engineering as well as encouraging a culture of fluency, diversity and productivity during design idea generation. Raza brings together a cross-disciplinary blend of domains to facilitate knowledge transfer between engineering, design, user-centred design, human decision-making, human behaviour and creative cognition in design and psychology.

He is also Chair of the Regional London IMechE Committee for promoting professionalism in engineering and design through engagement, development, outreach and education, and he is a member of the IMechE Greater London Design Challenge Committee that supports the development of engineering design skills for undergraduate engineers.