Prof Joost de Bruijn
PhD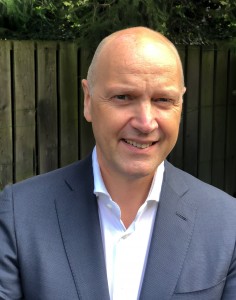 | | |
| --- | --- |
| Position: | Professor of Biomaterials |
| Tel: | +44 (0)20 7882 6310 |
| Email: | j.d.debruijn@qmul.ac.uk |
| Location: | E407, Engineering, Mile End |
| Research keywords: | Hard tissue replacement, bone tissue engineering, regenerative medicine, synthetic osteoinductive materials, bioreactor systems for adult stem cell expansion |
| SEMS Research Division: | |
Brief Biography
Joost D. de Bruijn, BSc, PhD, received his PhD Cum Laude from Leiden University (The Netherlands) in 1993 for his doctoral thesis "Bone Bonding and Biodegradation of Calcium Phosphates". During his PhD, he spend one year at the Centre for Biomaterials of the University of Toronto (Canada) under the guidance of Prof. JE Davies. After his post-doc period at the Biomaterials Research Group, Leiden University, Joost joined IsoTis BV in 1996 where he was responsible for the bone tissue engineering programme.

As Research Director Bone at IsoTis SA, Joost headed a research group of about 20 post-docs, PhD students, technicians and MSc students. Strong research efforts were directed towards the use of autologous osteoprogenitor cells in combination with biomaterial scaffolds. With this proprietary technique, for which he has received and submitted several patents and received the 6.5 MEuro Brite-EuRam grant "IsoBone: A Tissue Engineered Living Bone Equivalent", de Bruijn's group aimed to culture hybrid implant materials that mimic autologous bone graft. This research has led to the initiation of feasibility clinical trials in which 21 patients were implanted with their own cultured bone.

In 2003 Joost left IsoTis and founded Xpand Biotechnology BV in Bilthoven, The Netherlands, that is active in the field of bioreactor systems to expand adult stem cells and bone graft materials. After a series A investment in 2008, he founded Progentix Orthobiology BV that develops CuriOs, a synthetic osteoinductive calcium phosphate bone graft material. An initial $15M investment was made early 2009 by NuVasive Inc. that can reach upto $80M in the coming years, to further develop this technology.

Joost holds the Chair in Biomaterials at Queen Mary University of London where his research focuses on hard tissue replacement materials, bone tissue engineering and regenerative medicine.

Joost has published more than 115 papers in peer-reviewed journals, is an inventor of 26 international patents that either are pending or have been issued, and acts as a referee for several biomaterials and tissue engineering related journals.