Mr Benjamin Parton
BAhon, MA(RCA), RCA Fellow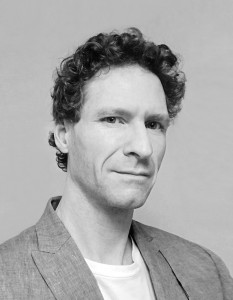 Lecturer with Professional Practice
‌
E406, Engineering, Mile End

Feedback/
support hours:
Monday 2.00-3.00
Tuesday 2.00 - 3.00
Thursday 5.00 - 6.00
(It's better if you give me warning)
AND,
I will try to accommodate other times
if you contact me in advance.
Expertise:
Invention, Design Innovation, Strategic thinking, Graphic Design, Advertising Art Direction & Copywriting, Corporate Branding, Educator.
Research Centre:
Affiliations:
Coach & Mentor for InnovationRCA, Royal College of Art Dyson Fellow, former InnovationRCA Associate & member of the RCA Selected Works program.
Brief Biography
"A polymath, Ben is full of new ideas and his work presents a different
way of thinking. He is a great example of what Britain is capable of." ___ Sir James Dyson

For someone who loves to plan and strategise, my path so far, has been neither planned or strategic.

To be a designer is to be in a constant low-level state of dissatisfaction with the world around you and when looking at something for the first time, I invariably begin by thinking, how can it be improved? Or why isn't there something that does that? My Design Degrees, Fellowship, time as an educator, and commercial experience are all a reflection of; my tenacious interest in people and their behaviour, and a belief that good design should never be inaccessible. As a consequence I have a consistent desire to cut through clutter to the opportunity.

Growing up I loved Science, Art & Design, and Swimming! With wild hair and big feet I felt more at home in water than I did on land and wanted to be an Underwater Illustrator! This evolved into the more actionable goal of Marine Biologist however, age 18, my lung collapsed twice. SCUBA diving was out so Art & Design took the lead. Fate was right. I would never have lasted in a laboratory but ever since, I have been hooked on creating simple solutions to complicated problems AND helping others to do the same. Whether it's a fixing that enables the budding DIYer to fit a square peg in a round hole, an investment platform that allows those who are unable to get on the property ladder to own a piece of Mayfair, a poster campaign for the RNIB, a clear message for an incoherent telecoms company or a TV campaign to make a budget airline fly, it's all lateral problem solving and I can't not do it!