Research
Numerical Algorithms Development (Fluids and Acoustics):
| | |
| --- | --- |
| Principal investigator: | Eldad AVITAL |
| Co-investigator(s): | , , C. Ji, D. Xu and L. Zhao |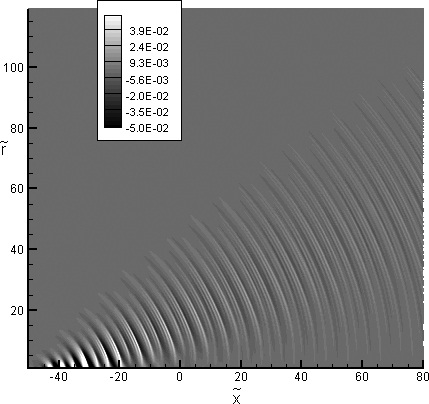 We have led the development of a few world leading algorthims, this includes:
1. Hydrodynamics:
a. A new coupling of turbulent flow simulation (LES) with structural dynamics (DEM/FEM) though the immersed boundary method (Mujiza et al, 2012); this led to new wide Fluids-Structure Interaction capabilities ranging from aerodyanmics of turbines to sediment flow and bio-fluids.
b. New rapid pressure solvers suitable for incompressible flow simulation (Avital et al.Int J. Num. Fluids 2001 and Avital Int Num. Fluids 2005).
c. Finite element scheme for partly wet-partly dry areas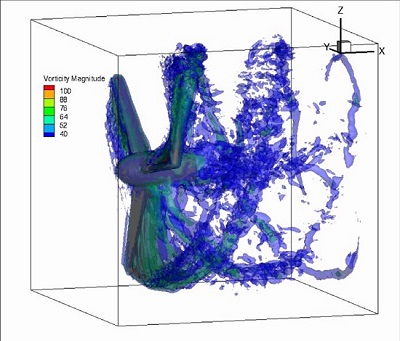 2. New acoustic formulations suitable for linear acoustic simulations of low disperse nature (Avital, J. Sound Vib 2004) to non-linear sound propagation (Avital et al, J. Comp. Acous. 2013) You are also invited to use my online web calculator, although a few years old, it is still relevant and of good use. A link to it is given below.