Prof Colin Bailey
CBE, FREng, BEng, PhD, CEng, FICE, FIStructE, MIFireE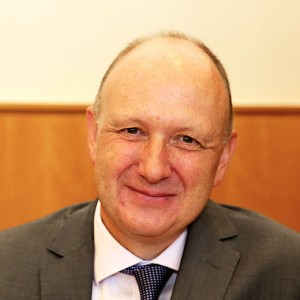 President and Principal
‌
Mile End
Brief Biography
Professor Bailey began his career as an apprentice draughtsman. Over a period of five years he worked for a number of design consultants, supervising the construction of a variety of building structures, before studying for a degree and PhD at the University of Sheffield. After completing his PhD he returned to industry to work for the Steel Construction Institute and the Building Research Establishment, where his practical and research experience resulted in significant developments in structural engineering.

He joined The University of Manchester in 2002 as Professor of Structural Engineering, and became Head of the School of Mechanical, Aerospace and Civil Engineering at Manchester in 2007. He was then appointed Vice-President of the University and Dean of the Faculty of Science and Engineering in 2009, before becoming Deputy President and Deputy Vice-Chancellor in 2014. His leadership achievements at Manchester include the launch of a number of high profile research projects, such as the BP International Centre for Advanced Materials, The National Graphene Institute (£61m) and The Sir Henry Royce Institute (£283m). He also has significant non-executive experience, sitting on the Board of a number charities and organisations.

Professor Bailey is author of more than 120 research papers and practical design guides, and has been awarded nine prizes for his research work. His main specialties are fire safety engineering of structures, membrane action, wind loading and steel-concrete composite systems. He has also been involved in the structural fire design of number of iconic buildings in London including the Shard, Heron Tower and the Leadenhall Building. He is a Fellow of the Royal Academy of Engineering, the Institution of Civil Engineers, the Institution of Structural Engineers and a member of the Institution of Fire Engineers. He joined Queen Mary as President and Principal in September 2017.