Prof Andrew Lewis
BSc, PhD, CChem, CSi, FRSC, FAPS, FIMMM, FREng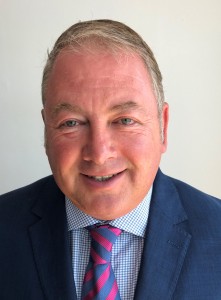 Visiting Professor
‌
Engineering 215
Expertise:
Biomedical Polymers, Drug Delivery, Biomaterials, Combination Products
Affiliations:
Fellow of the Institute of Materials Minerals and Mining
Fellow of the Academy of Pharmaceutical Sciences
Fellow of the Royal Society of Chemistry
Fellow of the Royal Academy of Engineers
Royal Society Entrepreneur in Residence Industry Fellow
Brief Biography
I have 30 years industrial experience gained working largely within R&D roles (with some scale-up and technology transfer experience) within large Blue Chip Companies (ICI, Johnson & Johnson, Boston Scientific), medium sized enterprises (BTG International, Owen Mumford Ltd) and smaller entities (Biocompatibles UK Ltd and Alchemed Bioscience Consulting).

In my role as VP of R&D in the Innovation function at BTG (acquired by Boston Scientific in 2019), I specialised in the development of advanced biomedical products, for instance, to enhance the biocompatibility of implants or to modulate delivery of active agents in the body. These technologies have been applied to novel drug-device combination products for use in interventional therapies in the treatment of cardiovascular disease and cancer. Such products pose a particularly interesting development and regulatory challenge, as close attention must be paid to how combined product is engineered without detriment to either component, together with a view on its manufacturability and methods of sterilisation required.

In July 2020 I took on the role of R&D Director for Owen Mumford Ltd, where as a member of the Management Executive, I lead a Function of 67 design and development engineers and project managers, shaping the R&D strategy and building an innovation pipeline for novel parenteral combination product drug delivery (including autoinjection and pen devices), blood sampling and collection devices.

I have published over 240 full research papers (h-index 61) and presented widely at National and International Conferences. In addition, I am inventor on over 55 patents having managed a number of portfolios, with my inventions having led to commercialised products for all of the companies for which I have worked. I am therefore well-versed in the "bench-to-bedside" translation of ideas from conception through to commercialised products, the knowledge of which provides the foundation of this Visiting Professor appointment. In this role I will focus on redevelopment of the Biomaterials & Bioengineering curriculum to provide BEng, MEng and MSc graduates with appropriate skills to ensure they are attractive and effective employees of the future.