Prof Magdalena Titirici
Dr. Rer. Nat. Habil.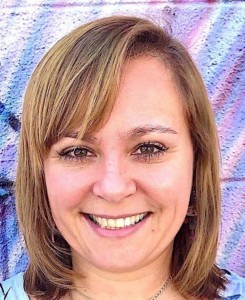 Position:
Professor in Sustainable Materials Chemistry
Email:
m.m.titirici@qmul.ac.uk
Feedback /
support hours:
Fridays, 3.00 - 4.00
Website:
http://titiricigroup.org/
Networks:
Expertise:
Porous Materials, Energy Storage, CO2 Capture, Biofuels, Fuel Cells, Hydrothermal Carbonization
Research keywords:
Porous Materials, Green Materials Synthesis, Hydrothermal Carbonisation, Supercapacitors, Electrocatalysis, Chromatography
Brief Biography
Magdalena Titirici obtained her PhD at the University of Dortmund, Germany. Between 2006-2012 she led the group Sustainable Carbon Materials at the Max Planck Institute of Colloids and Interfaces, Potsdam, Germany where she also did her Habilitation.

In 2013 Dr. Titirici became an Associate Professor in Materials Science Queen Mary University of London. She was promoted to a full Professorship in 2014. Dr. Titirici is the author of around 100 publications in the field of sustainable materials and green nanochemistry, several book chapters and one edited book. Her research interests include porous materials, hydrothermal carbonisation, innovative utilization of biomass and waste, biofuels, CO2 sequestration, electrocatalysis in fuel cells as well as energy storage in secondary batteries and supercapacitors.

In her spare time Magda enjoys outdoor sports ( running, cycling) as well as electronic music.