Dr Khai Duong Quang Nguyen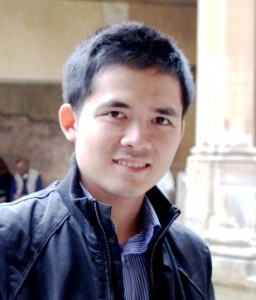 KTP Postdoctoral Research Associate
Materials Formulation Scientist (FormFormForm Ltd)
‌
328C, Engineering, Mile End

Supervisor:
Prof Julien Gautrot
Expertise:
synthesis and characterisation of polymers and polymer composites; silicone elastomer and composites; photorheology; formulation science; 3D printing.
Affiliations:
- Committee member of the Rubber in Engineering Groups (IOM3)
- MIMMM, MRSC
Brief Biography
- Experienced Materials Formulation Scientist with a demonstrated history of working in the different sectors of industry.
- Wide experience working between academic and industry environment.
- PRINCE2 qualified project management skills and strong communication with leadership experience.
- Inventor of different patent applications and Author of published scientific papers.