Prof Gabriel Cavalli
BSc, MSc, PhD, SFHEA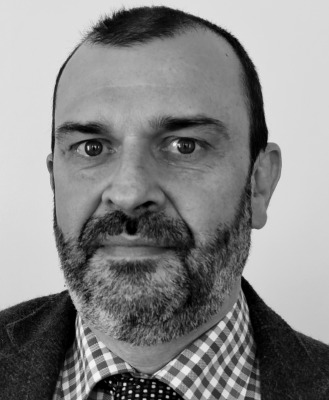 Professor of Science and Engineering Education
Executive Vice-Dean Queen Mary Engineering School, NPU, China
Director of the Centre for Academic Inclusion in Science and Engineering (CAISE) - Faculty of Science and Engineering
‌
Engineering 329, Mile End
| | |
| --- | --- |
| Expertise: | Inclusive Pedagogy in STEM. Language impact on STEM Education. Educational and Academic Development for STEM experts. Flipped-classroom and student-centred approaches to teaching and learning. Transnational education. |
| Research Centre: | |
Brief Biography
I was born in Montevideo, Uruguay, where I completed a Bachellor in Chemistry at the Universidad de la Republica, followed by a Masters in Chemistry in Organic Synthesis and Applied Biocatalysis, supervised by Prof Gustavo Seoane. I did my PhD at the Department of Chemistry, Imperial College London in Polymer Chemistry and Organic Chemistry supervised by Dr Joachim Steinke. After a period as Assistant Professor in Polymer Chemistry in Uruguay, I returned to the UK for a postdoc at the School of Chemistry at the University of Southampton in materials functionalisation for diagnostics and bioassays, working with Profs Mark Bradley, Hywel Morgan, Peter Roach and Cameron Neylon.
In 2006 I joined the Department of Chemistry, University of Surrey, as a Lecturer (Assistant Professor) in Organic Materials Chemistry, developing polymeric materials for nanomedicine (drug-delivery and biomaterials). After a period as a consultant (2015-2017) and at Diamond Light Source (2016-2017), I joined Queen Mary University of London in 2017 as a Senior Lecturer (Associate Professor) in Materials Science and Education.
I have been involved in teaching and learning since 1993, in a variety of roles and settings in Uruguay and the UK. I am extremely interested in the role of language in learning, particularly in Science and Engineering, and how this shapes issue of academic and disciplinary access for learners. I am an advocate of student-centred (flipped-classroom) and research-led approaches to teaching and learning.
I was the founding Director of the International Centre for Teaching and Learning at QMUL's joint Queen Mary Engineering School of NPU (QMES) (
www.sems.qmul.ac.uk/china/undergraduate/
&
www.sems.qmul.ac.uk/china/ictl/
), where I was also Director of Teaching Development. In this role I was responsible for championing educational scholarly activity, teaching and learning projects and I also lead in teaching recognition.
I am the founding Director of the QMUL Faculty of Science and Engineering's Centre for Academic Inclusion in Science and Engineering (CAISE). CAISE champions inclusive education in STEM and the implementation of the QM Inclusive Curriculum in QM Science and Engineering Schools.
In 2022 I was appointed Deputy Executive Vice-Dean of Queen Mary Engineering School (
www.sems.qmul.ac.uk/china/qmes/
) and later Executive Vice-Dean, with operational and strategic management of Queen Mary activity in QMES.