Dr Emiliano Bilotti

Research Group News
March 2022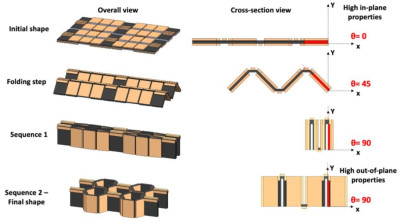 17 March 2022

Congratulations to Arnaud Kernin for passing his PhD viva on 17 Mar 2022 with minor corrections. Arnaud researched on "Kirigami inspired 3D shape programmable multifunctional polymer nanocomposite structures", under the primary superision of Dr. Emiliano Bilotti [more]
---
October 2021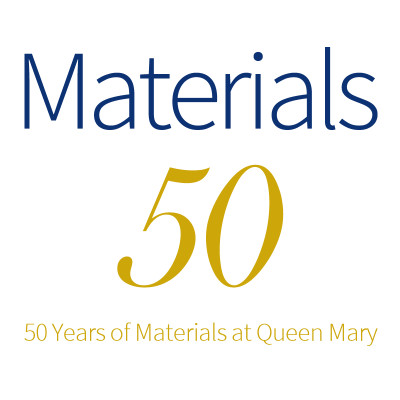 22 October 2021

We are delighted to invite you to our Materials50 celebrations. "It is 50 years since the first graduates from the Department of Materials founded by Professor Edgar Andrews at Queen Mary College, University of London graduated in the Royal Albert Hall. We felt that we should celebrate these 50 years … [more]
---
July 2021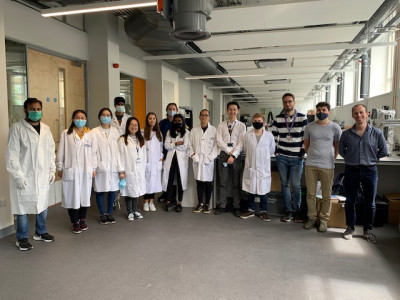 21 July 2021

Members of Polymers and Composites group have finally arrived at their new 'home', the brand new Materials Processing Lab (Eng G20). Research activities are resumed while the final refurb touches are being completed. [more]
---
June 2020
12 June 2020

Dr. Emiliano Bilotti became Fellow of the Institute of Materials, Minerals and Mining (IOM3), "in recognition" of his "contributions in materials research, composites and polymers".
---
April 2020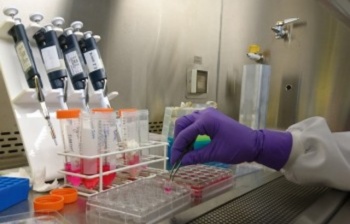 17 April 2020

The new KTPs, which represent funding of over £500,000, will support engineering projects aimed at developing new biomaterials for bone healthcare treatments, and novel woven colour-changing fabrics for clothing.   Improving bone healthcare treatments Working with Lucideon, who are a leading organisation in materials development and commercialisation, Queen Mary will develop new … [more]
---
March 2020

11 March 2020

SEMS has secured two new Knowledge Transfer Partnership (KTPs) grants this month. This success represents a total of about £500K in grant funding and a doubling of SEMS portfolio to a total of 4 live KTP projects. This is all of the live KTP projects running at QMUL currently. The first … [more]
---
November 2019
28 November 2019

Earlier this month, more than 15 academics from SEMS have attended the "2019 Sino-UK Symposium on Advanced Materials and Structures & Sustainable and Green Manufacturing Forum" at Northwestern Polytechnical University (NPU), China. This international workshop was organised by the Joint Research Institute (JRI) between QMUL and NPU, following three successful workshops held in … [more]
---
October 2019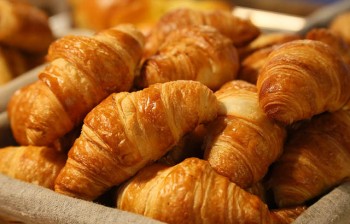 18 October 2019

The art of croissant making has inspired researchers from Queen Mary University of London to find a solution to a sustainable energy problem. Croissants are made by pressing and folding dough to create a layered pastry. The researchers applied this technique to a dielectric capacitor, which is a device that … [more]
---
September 2019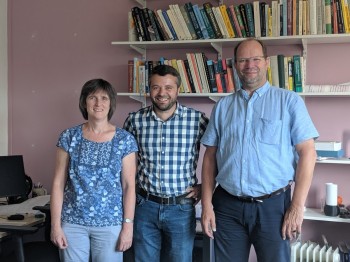 17 September 2019

Following the 2019 Promotion Round we are very pleased to announce that eleven members of staff from SEMS have been promoted. This is a fantastic achievement that demonstrates the quality of work undertaken by staff in the School. In particular congratulations to our three new Professors - Julien Gautrot, Steffi Krause … [more]
---
May 2019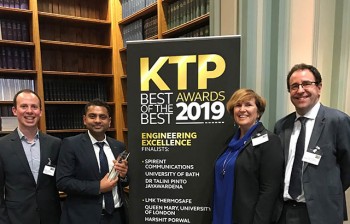 7 May 2019

A Queen Mary research project has won a national Engineering Excellence Award at Innovate UK's Knowledge Transfer Partnership (KTP) Best of the Best awards. The award was presented at The Royal Society of Chemistry in London to LMK Thermosafe, which entered into a KTP with Queen Mary and KTP … [more]
---
April 2019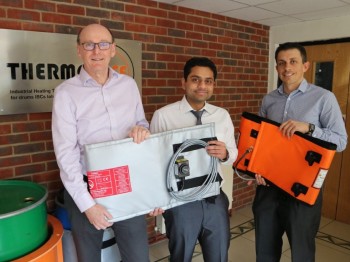 10 April 2019

The Knowledge Transfer Network (KTN) has announced that the recently completed Knowledge Transfer Partnership (KTP) between LMK Thermosafe Ltd and QMUL has been shortlisted for their Exceptional Engineering Excellence Award. The research associate during the KTP was Dr Harshit Porwal, who now works for the company as a Business Unit … [more]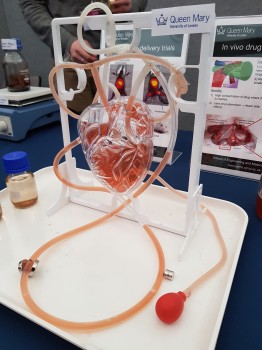 3 April 2019

SEMS researchers demonstrated a working model of drug delivery using magnetic nanoparticles at a TeenTech event in The Emirates Stadium. The event was attended by several hundred of school children who had the opportunity to engage in hands-on activities. SEMS researchers used a mock circulatory system to demonstrate how drugs … [more]
---
March 2019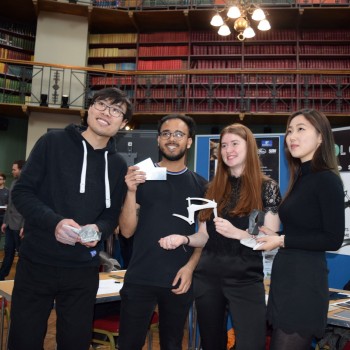 13 March 2019

A team of 4th year students: Arya LI, Bijoy DAS, Lydia DENTON & Yue MENG, who have been working on project to design a totally new road bike have won the top prize at the 2019 Industrial Liaison Forum. The students, supervised by Dr. Emiliano Bilotti and Dr. Han Zhang, presented their … [more]
---
November 2018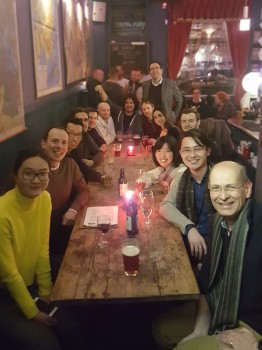 23 November 2018

Yinping Tao has successfully completed her PhD viva today on a thesis entitled, "Predicting the fatigue life and introducing structural health monitoring in cord reinforced rubber composites." She was supervised by James Busfield and Emiliano Bilotti and was also significantly supported by Ton Peijs and Han Zhang. Yinping's work has … [more]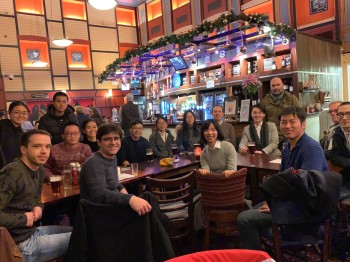 21 November 2018

Yi Liu has successfully completed her PhD viva today with a thesis entitled, "Flexible Self-regulating Heating Composites." She was supervised by Emiliano Bilotti and James Busfield but was also significantly supported by Han Zhang and Ton Peijs. Yi's work on optimising the mechanical and pyroresistive behaviour of conductive polymer composites … [more]
---
September 2018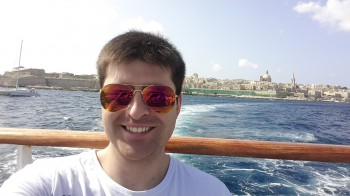 21 September 2018

Congratulations to Dr. Giovanni Santagiuliana who passed his PhD viva on Fri 21 Sept. Giovanni did a PhD on "Preparation, Characterisation, and Modelling of Graphene-based Polymer Nanocomposites with Enhanced Mechanical and Electrical Properties" under the supervision of Emiliano Bilotti, Nicola Pugno and Ton Peijs. [more]
---
Other News
Emiliano Bilotti and James Busfield, in collaboration
w
ith LMK Thermosafe Ltd.
, have secured a new grant of £206k, via the
TSB KTP scheme.
The project is funding a post-doctoral KTP associate
for 3 years and
is expected to start no later than 15 Dec 2014.
http://www.jobs.ac.uk/job/AJV214/postdoctoral-ktp-associate-lmk-scholarship
The project builds up on the technology expertise acquired over the last 3 years (1 patent filed) and aims at launching market transforming conductive polymer composites, characterised by tuneable
self-regulating heating
properties, for use in specialist industrial heating.