Dr David Shepherd
MPhys, PhD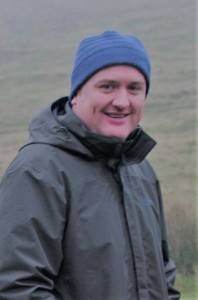 KTP Research Associate
| | |
| --- | --- |
| Supervisor: | Dr Karin Hing |
| Expertise: | Production and characterisation of hydroxyapatites. Cell Culture. Production of collagen scaffolds through Freeze Drying. |
| Affiliations: | Member of Institute of Physics |
Brief Biography
Having completed a Masters in Physics based with a final year project in Particle Physics, calibrating a detector based at DESY in Hamburg David decided he missed the lab. Following the advice of a Professor at Liverpool he sought a way to move towards biology.
Biomaterials was a good step and so he moved to Cambridge to complete a PhD in Biomaterials under Professor Serena Best looking at substituting zinc into Hydroxyapatite. This started a life long interest in Calcium Phosphates. At Cambridge he completed many postdocs (including a grant from ORUK that he personally wrote) looking at plasma spraying hydroxyapatite, inflammatory responses to biomaterials, novel collagen scaffolds, tracking cells in collagen scaffolds using Micro CT and looking at Antarctic Sea Urchins.
After spending a few years in Research Management/Development the call of the lab was too much and so he returned to research with a KTP Associate position here at QMUL.