Dr Clare Thompson
MBiochem, PhD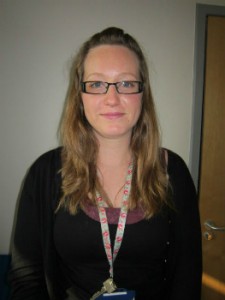 Postdoctoral Research Assistant
‌
Engineering 323, Mile End
| | |
| --- | --- |
| Supervisor: | Prof Martin Knight |
| Expertise: | Mammalian cell culture, cell biology, immunohistochemistry, immunocytochemistry, confocal and super resolution microscopy, image analyses, PCR, molecular cloning, cell transfection, immunoprecipitation, , western blotting, ELISA, biochemical assays (various) and advanced data analyses. |
| Affiliations: | Member of the Physiological Society, British Society for Matrix Biology, The Biochemical Society, OARSI , UK Organ-on-a-chip Technologies Network |
Brief Biography
Clare Thompson is a bioengineer with an interest in the development of organ-on-a-chip (OOAC) models. She has an extensive background in mechanobiology of the musculoskeletal system. Her research focuses on developing the biological components of OOAC systems to incorporate appropriate chemical and mechanical cellular microenvironments to generate devices that more accurately predict cell and tissue behaviour in vitro. She currently works within the Queen Mary + Emulate Organ-on-Chips Centre and has specialist training in the use of Emulates OOAC technology. She manages this new facility supporting researchers in the development and use of this platform and conception and preparation of grant proposals.

Clare was awarded her PhD in 2013, which focussed on mechanisms of environmental sensing by the primary cilium. A small, microtubule based organelle present at the cell surface with essential functions in health and disease. Since then she has focussed on understanding the role of the cilium in chondrocyte mechanobiology particularly how cilia function is influenced by the mechanical and inflammatory cellular environment during which time she has taken two career breaks. She has expertise in the use of numerous systems to subject cells to mechanical stimuli such as tensile and compressive strain and fluid shear. Using confocal and super resolution microscopy, live imaging, high throughput imaging and molecular biology techniques her research has identified that the modulation of cilia structure by chemical or mechanical stimuli modifies cilia-mediated signalling pathways in chondrocytes and that pharmaceutical manipulation of cilia structure has the potential to modify cell behaviour in disease.

She has published 19 research articles in peer-reviewed journals, 1 review article and 2 book chapters and has directly contributed to approximately £1M successful research funding as a researcher Co-I or named researcher.