Prof Alvaro Mata
BSc, MSc, DEng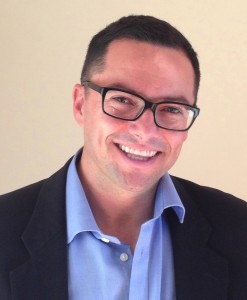 Position:
Visiting Professor in Biomedical Engineering & Biomaterials
Tel:
+44 (0)20 7882 6279
Email:
a.mata@qmul.ac.uk
Websites:
Group website
Follow us on Twitter
Networks:
Expertise:
Our team strives to develop innovative technologies and high impact research (Science 2008, Nature Materials 2010, Nature Chemistry 2015) to generate creative technologies and solutions for a variety of bioengineering applications. We use highly interdisciplinary approaches that integrate engineering, materials science, chemistry, nanotechnology, biology, and medicine to develop materials and devices that are hierarchical, biomimetic, offer spatio-temporal control, adaptability, tuneability, self-healing, and functionality. Current research in our lab includes the development of in vitro biomimetic environments, dynamic and directed self-assembling systems, molecular printing within 3D environments, and molecularly-designed bioactive implants for applications such as tissue engineering, regenerative medicine, drug screening.
Research keywords:
Directed and dynamic self-assembly, peptide and protein-based biomaterials, micro and nanofabrication, BioMEMS, Tissue engineering and regenerative medicine.
Brief Biography
Alvaro Mata was born in San José, Costa Rica and holds a Bachelor's Degree from the University of Kansas, USA, a Master's Degree from the University of Strathclyde, UK, and a Doctor of Engineering Degree from Cleveland State University, USA. During his doctorate he worked at The Cleveland Clinic Foundation under the direction of Prof. Shuvo Roy. From 2005-2008 he worked as a Postdoctoral Fellow with Prof. Samuel I. Stupp at Northwestern University in Chicago, developing self-assembling materials for regenerative medicine. From 2008-2013 he was Head of the Nanotechnology Platform at Parc Científic Barcelona in Spain and is currently Professor in Biomedical Engineering and Biomaterials. In 2015 he was named Director of the Institute of Bioengineering at QMUL and Co-Lead of the Bioengineering Domain of the Life Sciences Initiative at QMUL. His work has been published in journals like Science, Nature Materials, and Nature Chemistry and awards such as the 2005 Clodomiro Picado Twight Technology Award, the 2006 Baxter Early Career Award in Bioengineering, a Ramón y Cajal Award from the Government of Spain in 2009, and an ERC Starting Grant in 2012.