News
Success in Faculty of Science and Engineering's BAME Undergraduate Research Internships
24 May 2023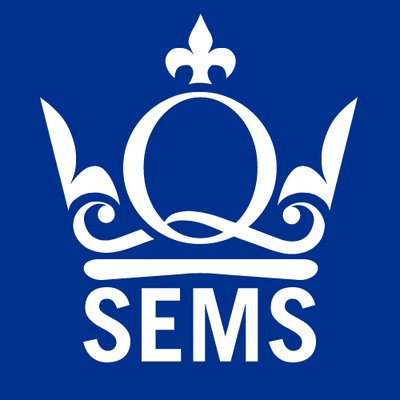 SEMS Logo
The School of Engineering and Materials Science (SEMS) has been successful in securing a BAME undergraduate research studentship for a summer internship research project to be undertaken by first year BEng Mechanical Engineering student Mr Ismail Moalin, under the joint supervision of Dr Rehan Shah and Prof Henri Huijberts from SEMS.
The project entitled 'Dynamics of Swing Pumping', involves modelling a playground swing system as an elaborated pendulum to investigate the mechanism of frequently adopted swing pumping strategies that are used to increase the amplitude of swinging, to help answer the fundamental research question 'How do children swing?'.
The 8-week internship programme will also feature an extensive enrichment and training programme to support students' development and future research careers through delivery of core soft skills such as researcher integrity, communication, networking, collaborative teamwork, career development and entrepreneurship. In addition to this, the interns will also receive dedicated mentorship from supervisors not only on the academic and technical aspects of the project, but also on non-academic skills development, training and guidance on future career opportunities.
At the end of the programme, the student interns will present, showcase and disseminate their research work in a faculty-wide event in front of their whole cohort and will also likely contribute to outreach programmes in SEMS in the following academic year.