Talks and Visits 
We have a selection of talks that are suitable for a range of audiences. These talks can be delivered on our campus, at your school/college or remotely. 
If you are interested in one of the talks or activities below please get in touch to find out more
Engineering and Materials Science Talk 
The School of Engineering and Materials Science (SEMS) at Queen Mary University of London, offers a range of interesting undergraduate degree programmes in three broad areas: Engineering, Materials and Design.   
This talk will cover a range of undergraduate programs, from Aerospace and Biomedical Engineering to Materials Science, Robotics and Chemical Engineering, and covers the basic principles of the engineering process, examples of projects undertaken by our students and the admissions entry criteria.
This talk can be delivered in person or online and may be offered as an alternative to a request for a subject-specific talk. The school's Outreach Officer, or a trained Student Ambassador, will deliver this talk.   
Teachers or careers advisers can request this talk by emailing sems-outreach@qmul.ac.uk
Audience: Year 12-13 students thinking about engineering options at university.
On-Demand Subject Talks
View Subject Talks »Learn more about our undergraduate subjects in the School of Engineering and Materials Science.
Our online open day subject talks were delivered live during the autumn of 2023 and are now available for you to watch in your own time.
Each talk was delivered by a leading academic and provides an introduction to their subject area.  Please register to access the online subject talk page. 
Taster Lectures and Academic Talks
Saving Babies lives using bioengineering
Dr Tina Chowdhury
In this inspiring talk Dr Chowdhury explains the pathway she took to becoming the only female academic bioengineer from Bangladesh at Queen Mary's Faculty of Science and Engineering. She discusses her research in investigating ways to repair holes in the fetal membranes after premature rupture and reduce preterm births. The talk covers how fetal membranes can be repaired with a new bioengineering approach that mixes the best in science, technology, engineering, maths and medicine (STEAMM) subjects at Queen Mary University of London.
Audience: Can be adapted to suit from year 7 - 13
Visits to Queen Mary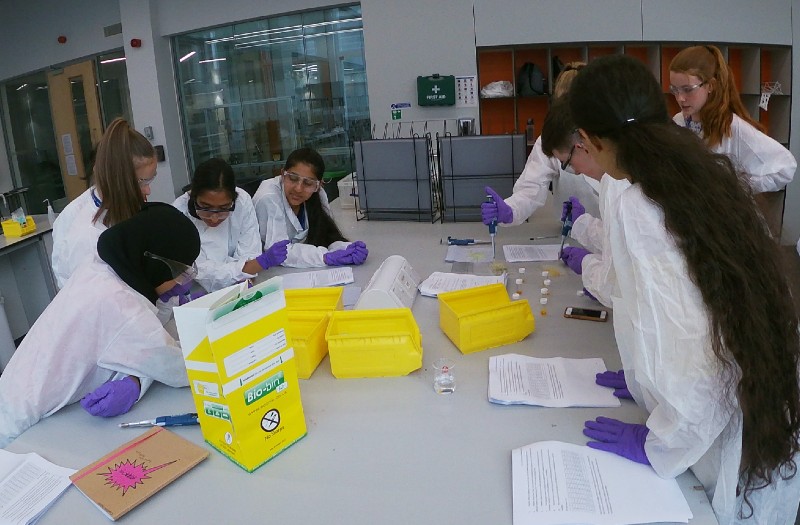 We offer visits to the School of Engineering and Materials Science for different year groups. These visits normally involve hands-on-activities, practical demonstrations, Q&A with current students and a campus tour. The day can be tailored to suit your year group and what they are studying.
Contact Us
 If you are interested in arranging a talk or visit, please email sems-outreach@qmul.ac.uk