News
December 2019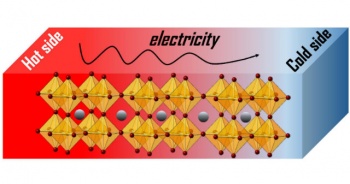 17 December 2019

Researchers from Queen Mary University of London have developed new thermoelectric materials, which could provide a low-cost option for converting heat energy into electricity.  Materials known as halide perovskites have been proposed as affordable alternatives to existing thermoelectric materials, however so far research into their suitability for thermoelectric applications has … [more]

13 December 2019

Profs Knight and Screen were recently interviewed for a news article on organ-on-a-chip which has just been published in the magazine Engineering & Technology. The article explored the potential of organ-on-a-chip technology for testing the safety and efficacy of new pharmaceuticals and the impact on conventional animal testing. [more]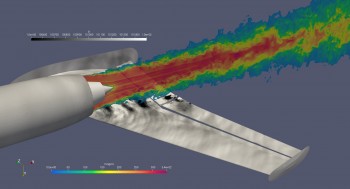 12 December 2019

The new H2020 project "Decrease Jet-Installation Noise" devoted to modelling and reduction of jet-wing-interaction noise typical of large commercial turbo-fan engines will be funded by the European Commission. The project is led by Rolls-Royce and Airbus and includes leading organisations in Europe and the UK and is for 3 years. Our … [more]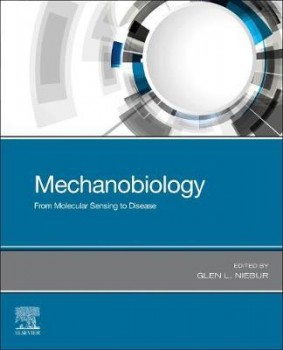 6 December 2019

Clare Thompson and Megan Mcfie have helped write a chapter on primary cilia mechanobiology in an excellent new book entitled Mechanobiology : From Molecular Sensing to Disease. The chapter reviews the role of primary cilia in mechanosignalling in a variety of tissues and the effect of mechanical forces on cilia structure … [more]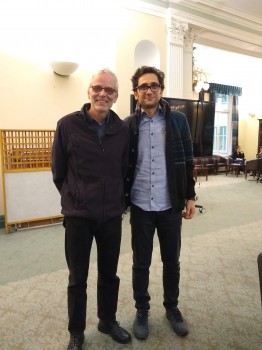 6 December 2019

Siamak Akbarzadeh successfully defended his thesis on using Automatic Differentiation software tools to obtain adjoint variants of the incompressible SIMPLE scheme. Adjoint methods are essential for numerical optimisation of many-parameter systems with expensive models, such as CFD. Siamak's work is a step forward in deriving robust adjoints for the widely … [more]

4 December 2019

Science Museum Lates: Medicine, 18.45 - 22.00, Wednesday 29 January 2020 (over -18s only) Organ on a Chip Shop - a Lates highlight! Organ-on a-Chip Technologies Network members from across the UK will be running the shop at this hugely popular event. Based on the concept of a fish & chip takeaway, this '… [more]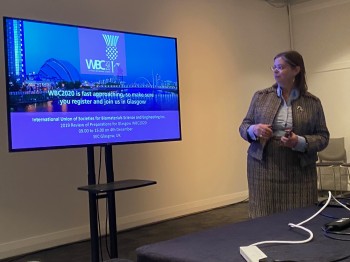 4 December 2019

On 3 and 4 December the Executive Committee, Liz Tanner, Lucy Di Silvio King's and Nicholas Dunne Dublin City University for the 2020 World Biomaterials Congress meet in Glasgow. We have received over 2,800 abstracts with spaces for 1,200 Oral presentations so have offered the remainder Poster Presentations. The e-mails should be sent before … [more]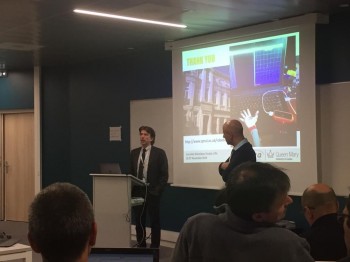 3 December 2019

Prof Kaspar Althoefer gave a keynote presentation on Soft Robots for Minimally Invasive Surgery and other Human-robot Interaction Applications at the Soft Robotics Days (JRS2019-Journées Robotique Souple), in Lille, France - https://jrs2019.sciencesconf.org/resource/page/id/3, organised by INRIA, the French national research institute for the … [more]
---
November 2019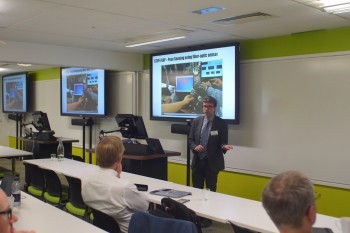 30 November 2019

Prof Kaspar Althoefer gave a keynote presentation on "Soft Robotics – at the intersection of physical interaction and perception" at the 11th Computer Science and Electronic Engineering Conference (CEEC) in Colchester on 20 September 2019, https://ceec.uk/ceec19/keynote-speakers-2/. Prof Althoefer reported on the most recent advancements in soft robotics and soft … [more]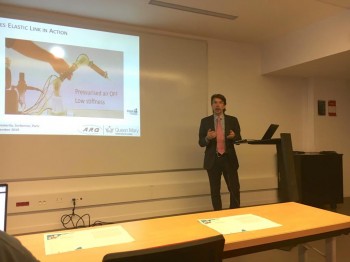 28 November 2019

Professor Kaspar Althoefer gave an invited talk on "Inflatable, stiffness controllable robots: Applications in Human-Robot Interaction" at the Hand Dexterity Workshop, at the Institut des Systèmes Intelligents et de Robotique (ISIR), Sorbonne Univerity, Paris (http://www.isir.upmc.fr/?lang=en). The event took place on 28 November 2019. Presentations by … [more]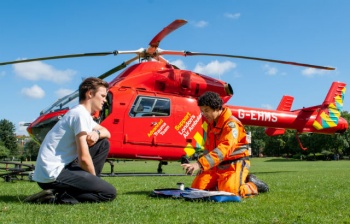 22 November 2019

A Queen Mary design student has designed a new medical kit during his studies, to be deployed across the city by life-saving medical charity London's Air Ambulance. Hal Dubuisson, who graduated with first class honours in Design, Innovation and Creative Engineering, has designed a new medical kit, which will … [more]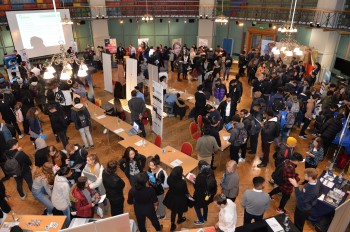 20 November 2019

The biannual Industrial Liaison Forum was held on Wednesday November 20th November in the Octagon. The event was well attended with over eighty industrialists from more than sixty organisations attending. The event was broken up into four parts, starting in the morning with the PhD research poster exhibition, followed by … [more]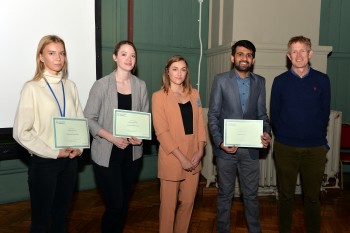 20 November 2019

At the SEMS annual research led Industrial Liaison Forum, there was a research showcase from 80 of our current PhD students. The panel of judges this year were made up a wide range of academics from each division. They decided after a careful deliberation to award the following prizes: 1st Prize: … [more]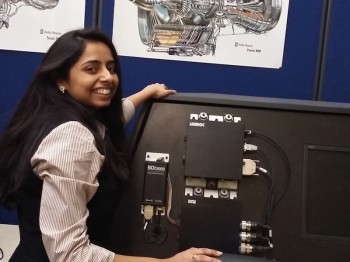 19 November 2019

Aerospace Engineering alumna, Kinjal Dave, has been shortlisted for the 2019 TechWomen100 awards. After graduating in 2015 Kinjal completed further studies in Nuclear Engineering, a ten-week research placement and has been working for BAE Systems since 2016. The TechWomen100 awards focus solely on the female tech talent pipeline and to also recognise the … [more]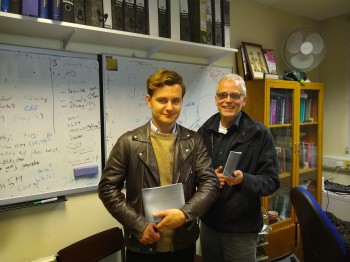 12 November 2019

Orest Mykhaskiv has successfully defended his PhD on gradient-based shape optimisation. His thesis significantly advanced the field by including the geometric CAD model description inside the design loop. This breakthrough allows to integrate effective gradient-based optimisation seamlessly into industrial design workflows. Orests PhD was funded by the European Commission through … [more]
---
October 2019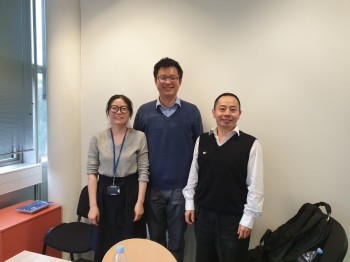 25 October 2019

Congratulations to Yanhong Wang, who successfully defended her PhD thesis "Synchrotron X-ray nanomechanical imaging applied to multiscale deformation in biological armour" today. Yanhong's examiners were Dr. Junning Chen (University of Exeter) and Dr. Haixue Yan (Queen Mary University of London). [more]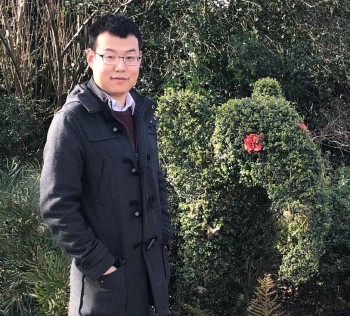 22 October 2019

Su Fu has passed his PhD entitled: 'The role of primary cilia in the anti-inflammatory effects of mechanical loading in cartilage'. Su was supervised by Prof Martin Knight and funded by a grant from the China Scholarship Council. He has already published one very good paper in the journal Osteoarthritis … [more]

21 October 2019

We're excited to be participating in 'Hacking Hearts' at Central St Martins in London. The event is a 'Hackathon', a week-long project re-imagining heart research artistically by Central St Martins Arts Students. Dr Thomas Iskratsch, with help of his group, will be Scientist in Residence. The workshop … [more]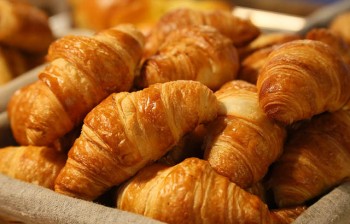 18 October 2019

The art of croissant making has inspired researchers from Queen Mary University of London to find a solution to a sustainable energy problem. Croissants are made by pressing and folding dough to create a layered pastry. The researchers applied this technique to a dielectric capacitor, which is a device that … [more]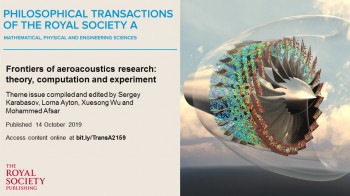 14 October 2019

The Philosophical Transactions A issue on "Frontiers of aeroacoustics research: theory, computation and experiment" will be available online on 14 October 2019. Aeroacoustics studies noise generated by aerodynamic flows. Founded on fluid mechanics and applied mathematics, and relying increasingly upon computational modelling, aeroacoustics has grown into a discipline with its own key … [more]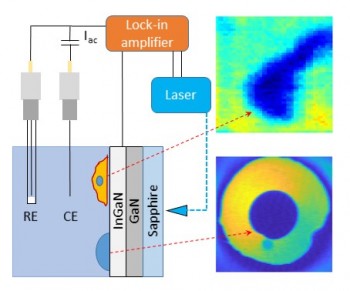 11 October 2019

Bo's paper on the use of InGaN as the semiconductor substrate for AC photoelectrochemical imaging has been accepted by Sensors. AC photocurrent imaging at metal oxide semiconductors auch as ITO and ZnO nanorods has been shown to suitable for bioimaging applications such as the measurement of the negative surface … [more]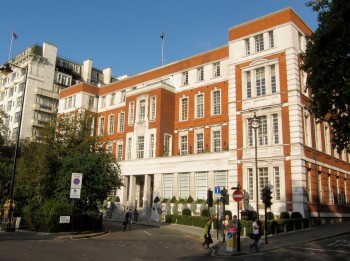 11 October 2019

Professor Henri Huijberts will be participating in an exclusive roundtable dinner on 16th October at IET Savoy House in London, hosted by the Engineering Professors Council and the Institute of Engineering and Technology, in association with TU Delft. The dinner will be attended by senior leaders in engineering higher education … [more]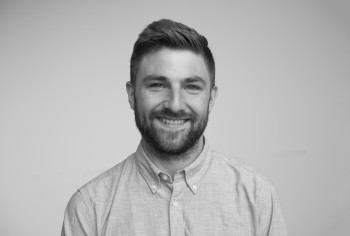 10 October 2019

Congratulations to SEMS alumnus Felix Cox, who was nominated for the Chartered Institute of Building Services Engineers Graduate of the year award and finished runner up. Felix was awarded the prize from the president of ASHRAE having done a 5 min presentation competing alongside the 7 other shortlisted nominees. Felix graduated from … [more]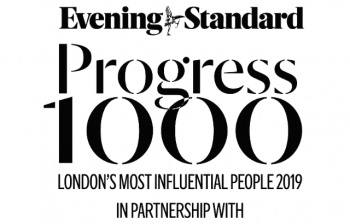 8 October 2019

Numerous Queen Mary academics, alumni and students, from across the University's schools and institutions, have been recognised as London's most influential people, in the Evening Standard's 2019 Progress 1000 list. The Progress 1000 list serves to spotlight and celebrate the most influential individuals in London leading the way and making … [more]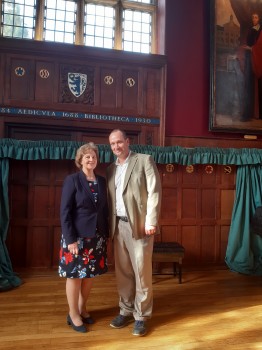 4 October 2019

Dr Sergey Karabasov gave an invited talk at the Ann Dowling Symposium, Emmanuel College, Cambridge. The Symposium was in honour of exceptional achievements and contributions over the long and illustrious career of Professor Dame Ann Dowling FRS. [more]

2 October 2019

IEEE (Institute of Electrical and Electronics Engineers) Conference Council regularly review the Society's meetings portfolio, including major conferences in the field of Photonics. The Conference Council is also responsible for reviewing and approving requests for technical co-sponsorship, Chairs and Representatives for selected conferences, and location and venue selections for … [more]
---
September 2019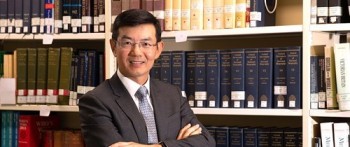 30 September 2019

Professor Wen Wang has been elected a Fellow of the Royal Academy of Engineering today. This is as: Wen Wang is distinguished for his insightful achievements in cardiovascular bioengineering, specifically in biofluid mechanics related to the molecular lining of blood vessels and the transport of fluid and solutes across the … [more]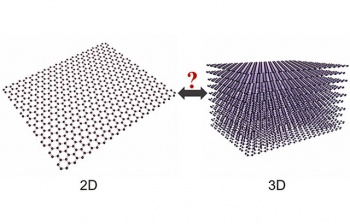 25 September 2019

Graphene is actually a 3D material as well as a 2D material, according to a new study from Queen Mary University of London. Graphene is actually a 3D material as well as a 2D material, according to a new study from Queen Mary University of London. Realising that it is … [more]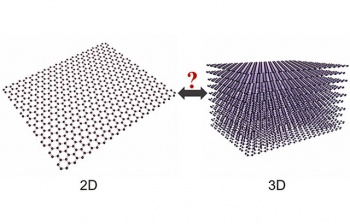 25 September 2019

Graphene is actually a 3D material as well as a 2D material, according to a new study from Queen Mary University of London. Realising that it is a 3D material is important for understanding its mechanical properties and for developing novel graphene-based devices. Often hailed as a 'wonder material', graphene … [more]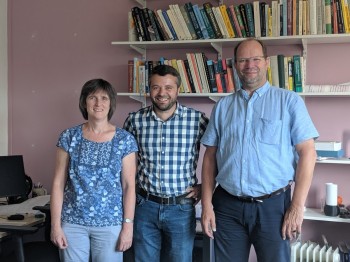 17 September 2019

Following the 2019 Promotion Round we are very pleased to announce that eleven members of staff from SEMS have been promoted. This is a fantastic achievement that demonstrates the quality of work undertaken by staff in the School. In particular congratulations to our three new Professors - Julien Gautrot, Steffi Krause … [more]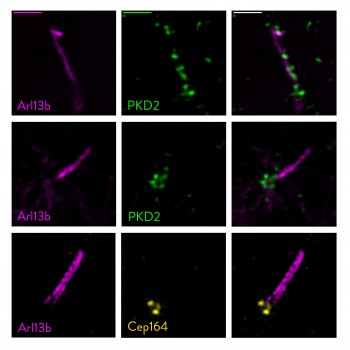 16 September 2019

Autosomal Dominant Polycystic Kidney Disease (ADPKD) is a common yet devastating disease. It is a heritable disorder characterised by development of kidney cysts which slowly overtake the kidney's structure, destroying its function, and often resulting complete kidney failure by the of age 60. ADPKD affects as many as 1 in 400 … [more]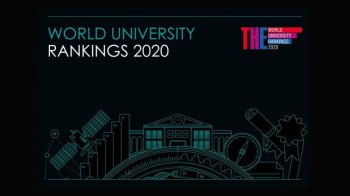 12 September 2019

The Times Higher Education (THE) has just published its World University Rankings 2020. We are delighted to tell you that Queen Mary has risen to number 110 in the world and to number 12 in the UK. This is an improvement on last year's rankings, which placed the University at number 130 in … [more]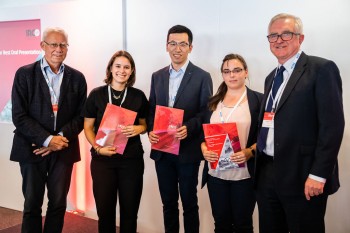 5 September 2019

Leihao Chen won the IRCO Prize for the best student presentation at the International Rubber Conference 2019 for his paper on "Changes in Optical Transmission of a Soft Membrane Using a Dielectric Elastomer Actuator." The judges commented that Leihao's work was not only professionally prepared but it was the most significant … [more]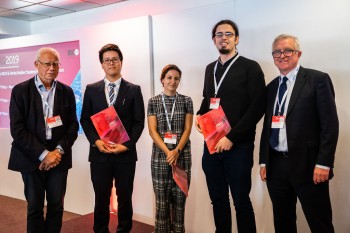 5 September 2019

Eduardo Yanes Nunez won the IRCO Prize for the best student poster presentation at the annual International Rubber Conference 2019 hosted this year in London for his paper on "Friction Characterisation of Elastomers." Eduardo's supervisor, Prof James Busfield commented that Eduardo's work is concerned with the very practical problem of measuring … [more]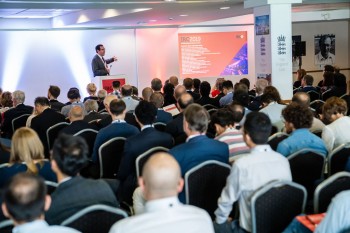 3 September 2019

The largest International Rubber Conference (IRC) in the UK this century took place from the 2nd to the 5th September 2019 at the Oval cricket ground in London. Prof James Busfield was the co-chair for the event which attracted 150 oral presentations, 65 posters, 50 exhibitors and 600 delegates. This conference moves around the world … [more]
---
August 2019

26 August 2019

Queen Mary University of London has signed IP transfer agreement on "Sustained Release Chlorhexidine Particles Technology" with Schottlander company for dental applications. Inventors are Prof. Gleb Sukhorukov and Dong Luo (former PhD student, now postdoc in Case Western Uni) together with Dr. Mike Cattell and Dr. Saroash Shahid … [more]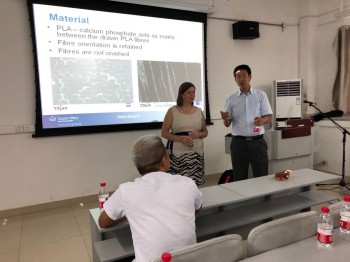 21 August 2019

While in China to present the 11th World Biomaterials Congress 2020 to the Chinese Society for Biomaterials, Liz Tanner also visited Professor Zhang Xingdong (former Research Visitor to the Department of Materials) at Sichuan University and gave a lecture entitled "Composite Materials for Bone Augmentation". [more]
---
July 2019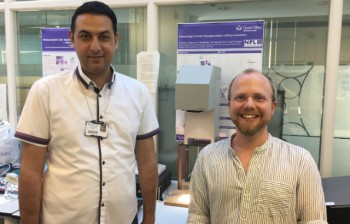 30 July 2019

Queen Mary University of London has hosted a Syrian academic in exile, consolidating its support for academics at risk and the rebuilding of higher education in Syria. Queen Mary is among a number of British universities engaged in the Syria Programme launched by the Council for At Risk Academics (Cara) … [more]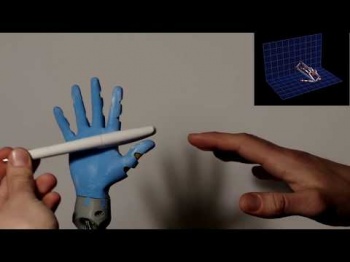 25 July 2019

Kaspar Althoefer was interviewed by talkRADIO on Robots-based Prosthetics. Listen to the interview on https://talkradio.co.uk/radio/listen-again/1564066800#, at 18:22:00. He talks about the advancements in the field, including the new Soft Robotics approach taken at the Centre for Advanced Robotics @ Queen Mary (ARQ). [more]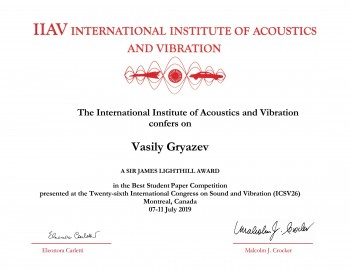 22 July 2019

Congratulations to Vasily Gryazev whose paper on the modelling of noise propagation in heated jets won the Sir James Lighthill Best Student Paper Award at the 26th International Congress on Sound and Vibration (ICSV26). The award is for the best paper published in the Proceedings of IIAV Annual International Congress … [more]

18 July 2019

The robot octopus, a recent creation by PhD student Jan Fras, was featured in in the Evening Standard. You can read the article here: https://www.standard.co.uk/tech/scientists-develop-robooctopus-that-mimics-real-sea-creature-a4192871.html Follow this link for a video showing the robot octopus in action: https://youtu.be/TgSD1RUoVsw [more]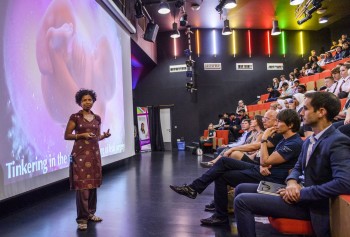 12 July 2019

Queen Mary researcher Dr Tina Chowdhury gave an inspiring talk to young people about saving babies' lives at the eighth St Paul's Way Trust Science Summer School chaired by Professor Brian Cox (OBE) and Lord Andrew Mason (OBE). Dr Chowdhury's research is investigating ways to … [more]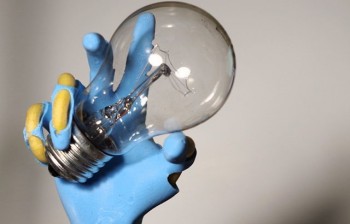 11 July 2019

One of the world's most prestigious robotics conferences is set to come to London after a successful bid led by Queen Mary University of London. Professor Kaspar Althoefer, from Queen Mary's School of Engineering and Materials Science, won the bid to bring the IEEE Robotics and Automation Society'… [more]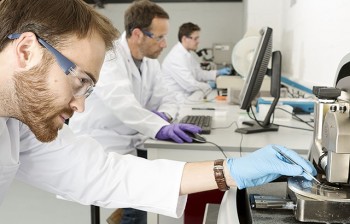 10 July 2019

Queen Mary University of London and the graphene-device company Paragraf have been awarded £500,000 by Innovate UK to explore using graphene to replace the rare metal Indium. The Queen Mary research will be led by Sir Colin Humphreys from the School of Engineering and Materials Science, with co-investigators Dr Oliver Fenwick … [more]

10 July 2019

Professor Kaspar Althoefer gave an invited talk at The 5th Annual Future of Medicine Conference organised by the IET (https://events.theiet.org/the-5th-annual-future-of-medicine-conference/). His talk is now available at IET.TV: https://tv.theiet.org/?eventvideoid=13241. [more]
---
June 2019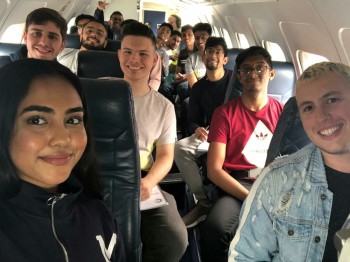 27 June 2019

Third year undergraduate aerospace students attended an extreme flight course in Cranfield in June. The course allows students to experience when things go wrong in a flight, how to correct them as well as different modes of flight . Students were flown in a fully-instrumented Jetstream 31 aircraft, experiencing flight modes as … [more]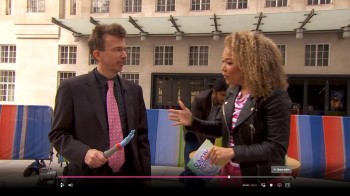 27 June 2019

Professor Althoefer was interviewed by the BBC on 23 June 2019. The interview can be seen on BBC iPlayer, as part of BBC1's Sunday Morning Live Show - watch from 43:20: https://www.bbc.co.uk/iplayer/episode/m00069jl/sunday-morning-live-series-10-episode-2 Professor Althoefer and PhD students from the Centre for Advanced … [more]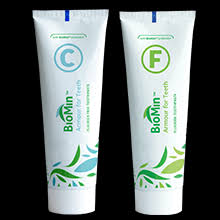 26 June 2019

Professor Hill, the first British scientist to win this award, was presented with his prize at the 25th International Glass Congress in Boston. The Award was made by the American Ceramic Society. An expert on fluorine containing glasses and glass-ceramics, Professor Hill initially worked on high fluorine content glasses … [more]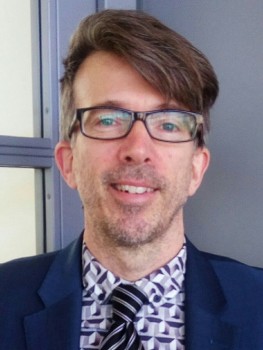 20 June 2019

The National Centre for Nuclear Robotics (NCNR) has been featured in an article in The Economist, with a particular mention of Prof Kaspar Althoefer and his team at the Centre for Advanced Robotics @ Queen Mary. Kaspar and his team are working on creating novel radiation-resilient tactile and force sensors for … [more]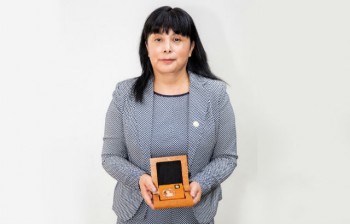 12 June 2019

Professor Teresa Alonso-Rasgado, Queen Mary's Dean for Global Engagement in the Faculty of Science and Engineering, has been awarded the highest distinction possible for her academic excellence in Mexico. The Lazaro Cardenas Medal for academic excellence was presented to Professor Alonso-Rasgado by the Secretary of Education, Esteban Moctezuma … [more]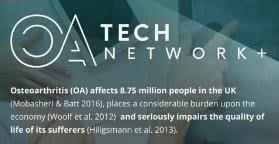 10 June 2019

Queen Mary Researchers have been awarded funding for three separate biomechanics and mechanobiology pump priming projects. Professors Hazel Screen and David Lee of the School of Engineering and Materials Science were awarded funding from the OAtech+ Network to develop projects relating to mechanobiology aimed at targeting the chronic, degenerative disease … [more]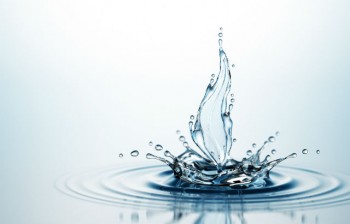 5 June 2019

Making a splash depends on the angle of a liquid as it hits and moves along a surface, according to a new study from Queen Mary University of London. If a droplet hits a dry solid surface fast enough it will splash and being able to predict a splash is … [more]
---
May 2019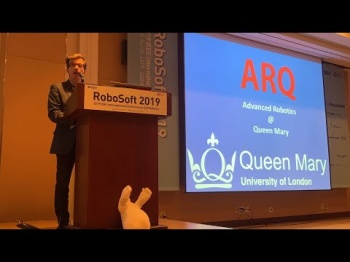 28 May 2019

Prof Kaspar Althoefer gives keynote presentation at the 2019 IEEE International Conference on Soft Robotics (RoboSoft 2019) on "Fusing Perception with Structure in Soft Robotics" in Seoul, South Korea on 16 April 2019.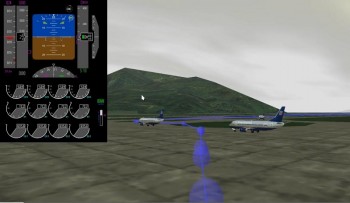 24 May 2019

Two Queen Mary researchers have been awarded further funding to develop a simulation tool to quantify the savings of fuel burn and time of taxiing aircraft by integrating more advanced and automated decision support systems. Dr Jun Chen and Dr Michal Weiszer, from the School of Engineering and Materials Science, … [more]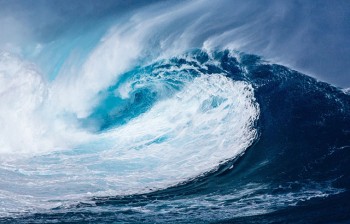 24 May 2019

A team from Queen Mary has been awarded funding to develop technology to capture energy from waves at sea. Wave Energy Scotland (WES) will grant £461,345 to the team from the School of Engineering and Materials Science to develop an adaptive hierarchical model predictive control framework for wave energy converters (WECs). … [more]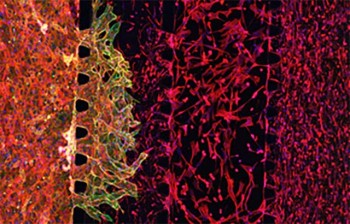 14 May 2019

A Queen Mary researcher has been awarded funding to develop artificial kidneys, known as kidney-on-a-chip, to avoid testing drugs on animals. Dr Julien Gautrot, from the School of Engineering and Materials Science, was awarded the £50,000 grant from The National Centre for the Replacement, Refinement and Reduction of Animals in … [more]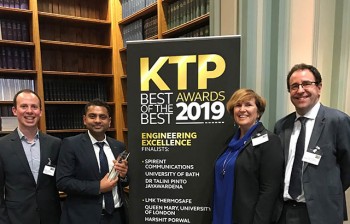 7 May 2019

A Queen Mary research project has won a national Engineering Excellence Award at Innovate UK's Knowledge Transfer Partnership (KTP) Best of the Best awards. The award was presented at The Royal Society of Chemistry in London to LMK Thermosafe, which entered into a KTP with Queen Mary and KTP … [more]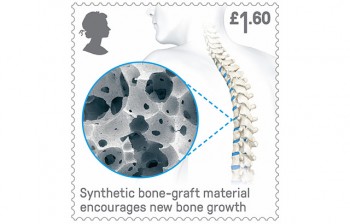 2 May 2019

The pioneering work of a Queen Mary researcher has been celebrated with a stamp as part of a new series launched by Royal Mail. The six stamp set, launched today, marks innovations in British engineering from the last 50 years including the development of a synthetic bone graft by Dr Karin … [more]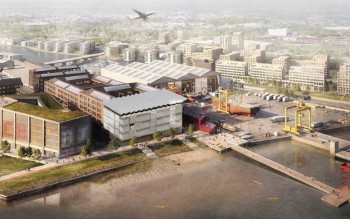 2 May 2019

The Department of Education and other funding partners have together pledged a significant grant to QMUL and our partner Newham College to establish the London Institute of Transport Technology in East London's historic Royal Docks. A total of 12 Institutes of Technology (IOTs) will be established with total funding of … [more]
---
April 2019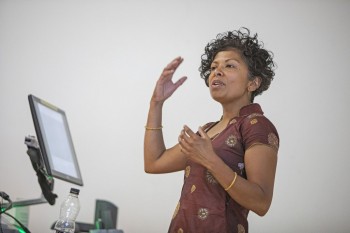 23 April 2019

Researchers from Queen Mary University of London and University College London have developed a new approach to repair defects in fetal membranes which could prevent life-long medical conditions and disabilities associated with preterm birth. The integrity of the fetal membranes that surrounds the baby in the womb during pregnancy is … [more]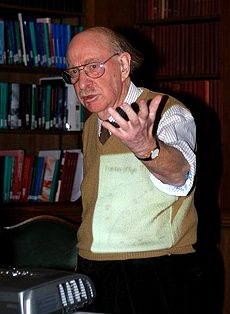 23 April 2019

It is with great sadness that I report the passing of Prof Alan Thomas (1927 – 2019). Prof Thomas was one of the world's leading rubber physicists. His career started as a Physics graduate from Brasenose College at Oxford University from where he moved into a position working for the British Rubber … [more]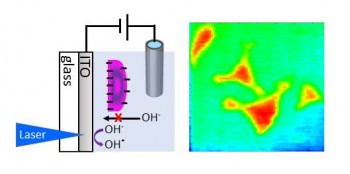 15 April 2019

Fan's and Bo's paper on the photoelectrochemical imaging of cell surface charges has been been accepted by Analytical Chemistry. Photoanodic currents at indium tin oxide (ITO) coated glass immersed in an electrolyte solution were shown to be sensitive to surface charge, pH and impedance. Our laser scanning setup … [more]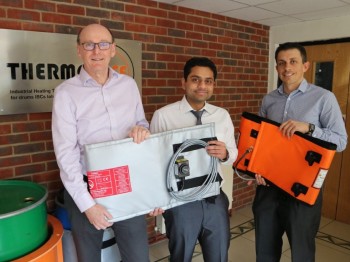 10 April 2019

The Knowledge Transfer Network (KTN) has announced that the recently completed Knowledge Transfer Partnership (KTP) between LMK Thermosafe Ltd and QMUL has been shortlisted for their Exceptional Engineering Excellence Award. The research associate during the KTP was Dr Harshit Porwal, who now works for the company as a Business Unit … [more]

9 April 2019

Queen Mary hosted the UK Organ-on-a-chip Technologies Network for a special Learning and Collaborative Event. The network has over 450 members from 50+ academic institutions with over 50 partners from industry and other stake holders. The network event included a programme of research talks, discussion groups, industry demonstrations and special training sessions on … [more]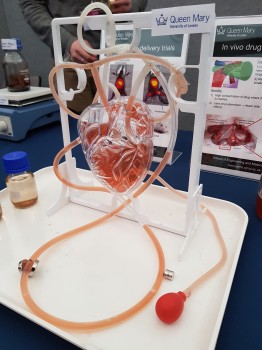 3 April 2019

SEMS researchers demonstrated a working model of drug delivery using magnetic nanoparticles at a TeenTech event in The Emirates Stadium. The event was attended by several hundred of school children who had the opportunity to engage in hands-on activities. SEMS researchers used a mock circulatory system to demonstrate how drugs … [more]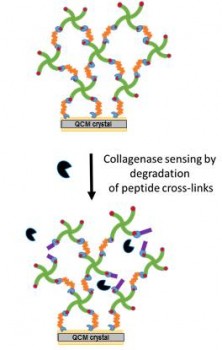 2 April 2019

Our paper entitled 'Collagenase Biosensor Based on the Degradation of Peptide Cross-Linked Poly(ethylene glycol) Hydrogel Films' written by Norlaily Ahmad, Burcu Colak, De-Wen Zhang, Michael Watkinson, Remzi Becer, Julien Gautrot and Steffi Krause has been published in Sensors 2019, 19(7), 1677; doi:10.3390/s19071677. Peptide cross-linked hydrogels were deposited on gold coated, piezoelectric … [more]
---
March 2019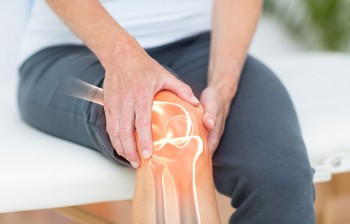 27 March 2019

Exercise helps to prevent the degradation of cartilage caused by osteoarthritis, according to a new study from Queen Mary University of London. The researchers show for the first time how mechanical forces experienced by cells in joints during exercise prevent cartilage degradation by suppressing the action of inflammatory molecules which … [more]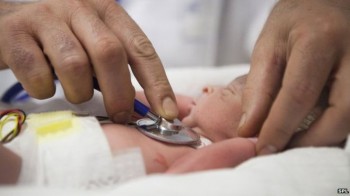 26 March 2019

A new paper from Prof Martin Knight's group examines the use of two different methods of providing mechanical ventilation to premature babies. The study led by Prof Anne Greenough and colleagues at King's College London, explores the effect of lung inflation volume on inflammation within the alveolar epithelial … [more]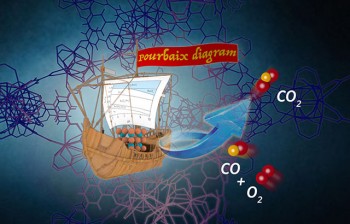 22 March 2019

Scientists at Queen Mary University of London have found a way to place catalysts inside the tiniest pores of different host materials, a bit like when model ships are unfolded inside a bottle. When materials are confined like this on such a small scale, and without breaking the host, they … [more]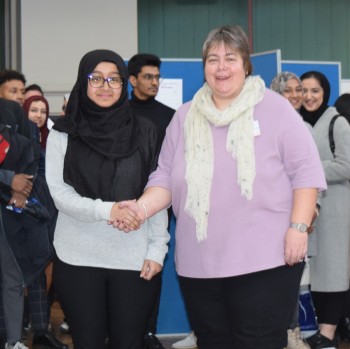 14 March 2019

The Spring Industrial Liaison Forum played host to the 3rd year project student poster showcase. This year two winners were selected from the 300+ posters that were submitted. These were from Fatou CHANG for her poster on "Solar drier for agricultural food preservation in developing countries" who is supervised … [more]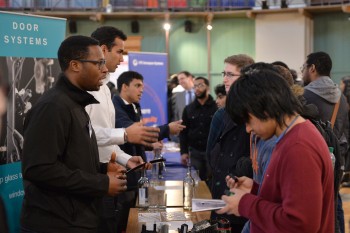 13 March 2019

The School of Engineering and Materials Science hosted a very successful Industrial Liaison Forum (ILF) on Wednesday 13th March 2019 and attracted about 100 visitors throughout the day. The focus was on our Taught Programme Student Projects with more than 100 of our students having the opportunity to discuss their projects with each … [more]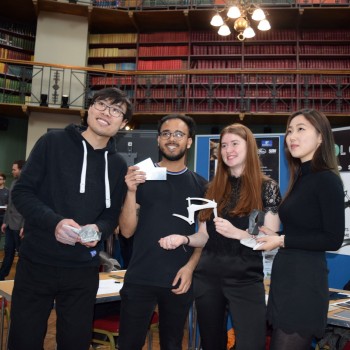 13 March 2019

A team of 4th year students: Arya LI, Bijoy DAS, Lydia DENTON & Yue MENG, who have been working on project to design a totally new road bike have won the top prize at the 2019 Industrial Liaison Forum. The students, supervised by Dr. Emiliano Bilotti and Dr. Han Zhang, presented … [more]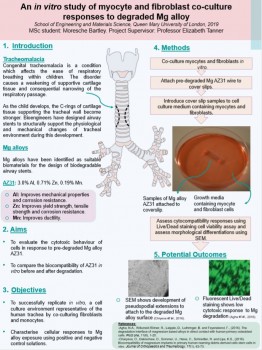 13 March 2019

Moresche Bartley won the best MSc student prize at the 2019 Industrial Liaison Forum in SEMS for her poster called, "An in vitro study of myocyte and fibroblast co-culture response to degraded Mg alloy". Her project is being supervised by Prof. Liz Tanner [more]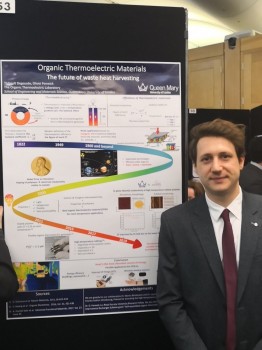 13 March 2019

PhD student Thibault Degousée presented his results at the STEM For Britain event in the Palace of Westminster. Thibault's work examines the possibility of generating electricity from waste heat using thermoelectric polymers. This event aims to present "ground-breaking" and frontier UK research and R&D to Members of both … [more]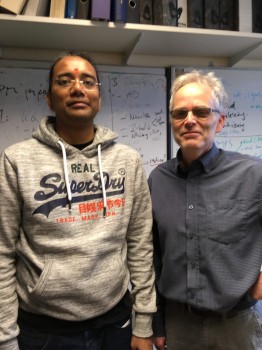 11 March 2019

Pavanakumar Mohanamuraly successfully defended his thesis on "Fast Adjoint-assisted Multilevel Multifidelity Method for Uncertainty Quantification of the Aleatoric Kind" His work uses Monte-Carlo methods to compute the effect of uncertainties due to manufacturing. Current methods work well for up to handful of uncertain parameters, but their computation cost increases dramatically … [more]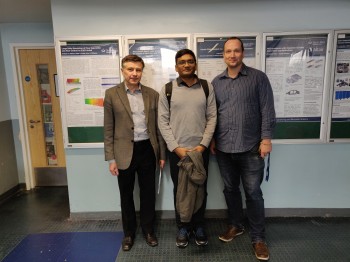 7 March 2019

Abhishek Chintagunta successfully passed his PhD viva on the thesis entitled "CABARET Schemes for improved  wave propagation and viscous flow modelling".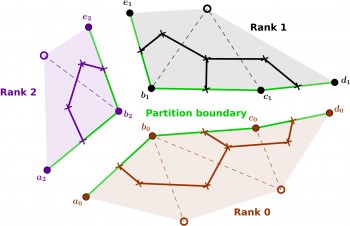 5 March 2019

The paper by P. Mohanamuraly (QMUL), L. Hascoet (INRIA, France) and J.-D. Mueller (QMUL) on Seeding and adjoining zero-halo partitioned parallel scientific codes has been accepted for publication. The paper resolves the important issue of how to initialise the computation of a gradient with modern Automatic Differentiation software tools … [more]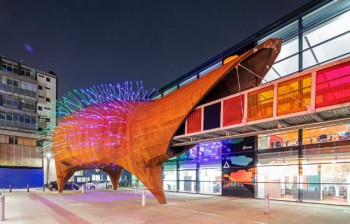 4 March 2019

'Neuron Pod' - a striking 23-metre long and 10-metre high free-standing structure – has opened its doors as an informal science learning centre at Queen Mary University of London's Whitechapel campus. The launch was marked by a visit from children from Christ Church Primary School, Brick … [more]
---
February 2019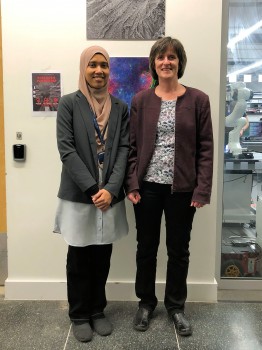 28 February 2019

Congratulations to Norlaily Ahmad who passed her PhD viva today. Norlaily's thesis title is "Biosensor for matrix metalloproteinase-9 (MMP-9) based on peptide-linked polymers". She was supervised by Steffi Krause and Remzi Becer and also had significant input from Julien Gautrot and Michael Watkinson. She presented her work … [more]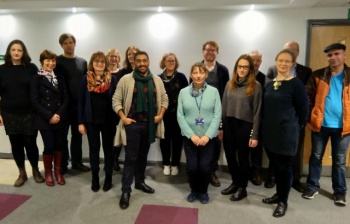 28 February 2019

Queen Mary University of London is offering support to Syrian academics in exile in Turkey, as part of a programme designed to equip them with the skills needed to rebuild Syria's higher education and research sectors. Queen Mary is among a number of British universities engaged in the Syria … [more]
18 February 2019

Dr Andrew Buchan is a member of the OECD-NEA Expert Group on Multi-physics Experimental Data, Benchmarks and Validation (EGMPEBV). He attends the meetings in Paris where the aim is to guide member countries on certifying experimental data of nuclear facilities for use as benchmarks for validating next generation multi-physics codes. [more]
16 February 2019

Marie-Curie Individual Fellowship (Euro 225K) is awarded on the project "Hierarchical optimal energy management of electric vehicles". It has been widely recognized that vehicle electrification provides a potential way for the EU to move towards a more decarbonized transport system and sustainable circular economy. The overarching objective of this project … [more]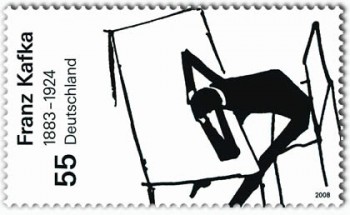 12 February 2019

The EU has agreed provide EUR225,000 to fund the KAFKA project: "Efficient Computational Methods for Active Flow Control Using Adjoint Sensitivities" Active flow control aims to change the character of the flow by suction, blowing or pulsating jets. Such jets may e.g. be able to replace bulky car spoilers … [more]
---
January 2019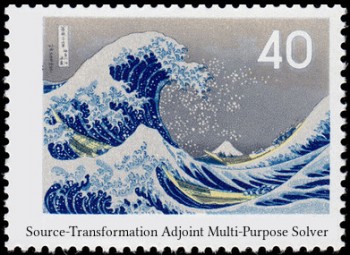 24 January 2019

Dr. Jens-Dominik Mueller gave an invited presentation on "Shape optimisation using AD of complete CFD workflows, including CAD geometry" at the "Algorithmic Differentiation Workshop" organised by the Institut du Physique du Globe of the Sorbonne University, Paris. [more]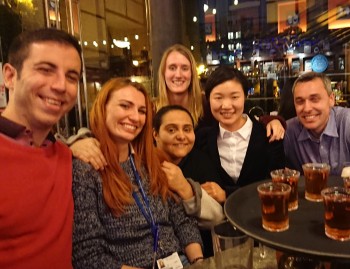 21 January 2019

Dr Feng Yang has successfully completed her corrections having defended her PhD thesis entitled "The Synergistic effect of Bone Graft Substitute Architecture and Mechanical Environment on hMSCs Responses in vitro". Her research on the development of 3D bioreactors to facilitate in vitro investigation of bone graft substitute bioactivity … [more]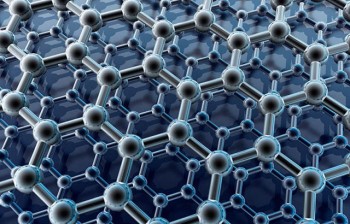 21 January 2019

Graphene exhibits very different properties in humid conditions, according to researchers from Queen Mary University of London. The 'wonder material', which is made from carbon and was discovered in 2004, is hailed for many of its extraordinary characteristics including being stronger than steel, more conductive than copper, light, flexible and transparent. … [more]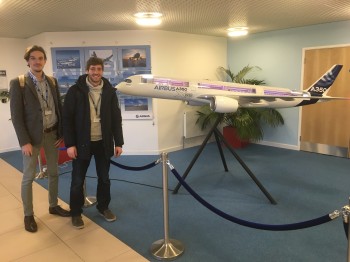 11 January 2019

Airbus UK is a partner for a 3.5y CASE studentship with J.-D. Mueller's fluid optimisation group. The PhD project for Gordon Lindsay will apply our CAD-based gradient-enabled shape parametrisation tools to perform multi-disciplinary shape optimisation of winglets. [more]