News
Sir Colin Humphreys appears on BBC Radio 4's "The Life Scientific"
29 August 2023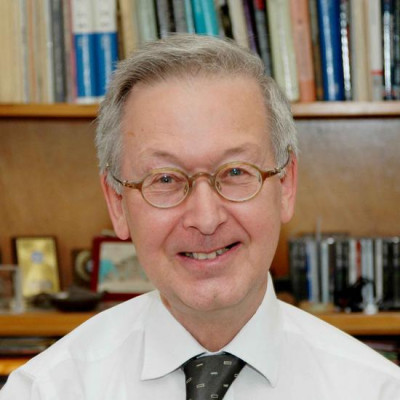 Professor Sir Colin Humphreys CBE, FREng, FRS, BSc, MA, PhD, Hon DSc, FIMMM, FInstP, FCGI, Hon FRMS
On Tuesday 29th August Professor Sir Colin Humphreys was Professor Jim Al-Khalili's guest on the BBC Radio 4 programme "The Life Scientific". Colin discussed his work as a materials scientist and engineer, his use of electron microscopy and of course about his work on graphene, the world's thinnest material.
During he programme, Colin spoke about how he progressed from breeding moths as a child through to his PhD at Cambridge. He covered his use of electron microscopes to analyse materials, including his time heading the one-million-volt electron microscopy facility at Oxford, then to Liverpool as Head of Department of Materials Engineering and his work on shape memory alloys. Back to Cambridge and his work on the development of low-cost LED lights which we all use; as a result the cost of lighting has dropped from 20% to 5% of our electricity bills. His LED technology is now being used for microLEDs, suitable for VR headsets. Colin and his group then developed large-scale device-quality sheets of graphene and used them to make the first manufacturable graphene electronic devices in the world. In parallel he discussed how his scientific life and analysis methods interact with his religious faith.