News
SEMS Bioengineering at Queen Mary's Festival of Communities
12 June 2023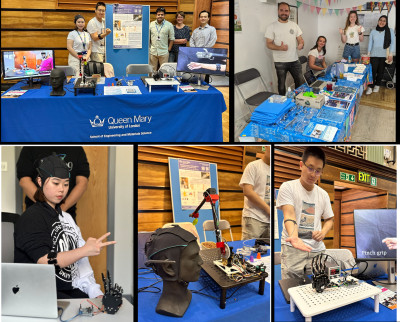 Bioengineers at Queen Mary's Festival of Communities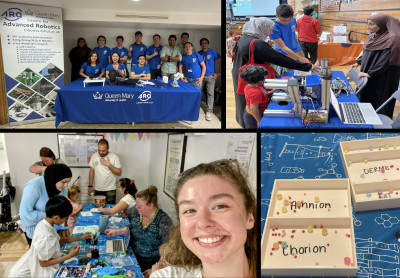 Science & Engineering festival activities
Cutting-Edge Science and Engineering Research Showcase
Queen Mary's Festival of Communities 2023 marked another successful year for SEMS Bioengineering, a team committed to making science and engineering accessible and exciting for all. Feedback from local community groups affirmed the engaging and inclusive nature of the activities.
Special thanks to SEMS scientists and engineers: Wen Qi Teoh, Yijiang Hu, Rory Bennett, Laura Forster, Mia Crowther, Georgios Ziakas, Zainah Awadallah, Matteo Cecamore, Tania Dandachli, Anisa Ahmad, Michael Levitt, Dr. Liisa Blowes from the CREATE facility, and support from the Centre for Advanced Robotics for their amazing efforts in organising the interactive stands.
For more details about the showcased innovations and initiatives, visit SEMS Bioengineering.