News
Intercalated Symposium - Celebrating 8 Years
30 May 2023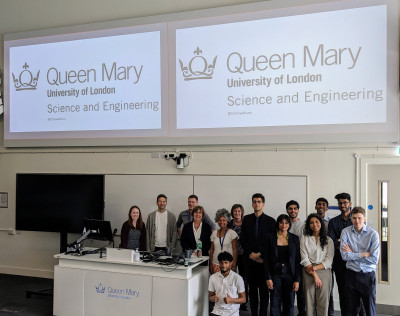 2023 Intercalated Biomedical Engineering Graduates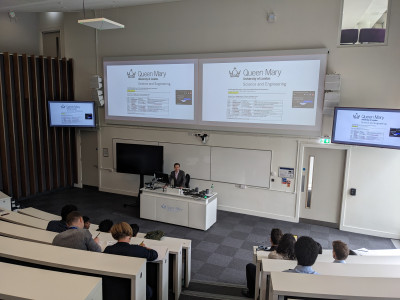 Welcome by Prof Zion Tse, Director Centre for Bioengineering
Opportunities in STEMM
Medical students presented research alongside leading scientists and engineers from the Centre of Bioengineering. Presentations covered multiple disciplines in machine learning, cardiovascular disease, orthopaedics, gastroenterology, cancer, medical robotics, fetal medicine and environmental health. In particular, understanding how exposure to harmful pollutants in air, water or soil affects human health.
M
achine L
earning - Our Future Health
The Centre of Bioengineering Director, Prof Zion Tse spoke about how technologies like machine learning have the potential to enhance the practice of medicine. By developing learning tools in artificial intelligence, machine learning engineers become experts in designing models for clinical use. The Intercalated BSc programme in biomedical engineering trains clinicians as engineers enabling approaches for personalization of care that will promote and protect our future health.
Networking - Be Inspired
After the presentations, there was a networking session where new students were invited to meet the 2023 graduates and discuss potential projects for the 2023-24 academic year. These activities provide past and present students an opportunity to meet engineers and undertake research in multi-disciplinary themes across the university and with clinical teams at Barts Health NHS Trusts like the Royal London Hospital.
| | |
| --- | --- |
| | |
| Website: | |
| People: | |
| Research Centre: | |