PhD Research Studentships
A human artery model to understand integrated vascular mechanobiology and to validate therapies for atherosclerotic cardiovascular disease
| | |
| --- | --- |
| Supervisor: | Thomas ISKRATSCH |
| Apply by: | 30 June 2023 |
| Start in: | September (Semester 1) |
Description
Queen Mary University of London, together with Novo Nordisk invite applications for a PhD studentship to develop a human artery model to validate therapies for atherosclerosis.
The successful candidate will have experience in bioengineering, cardiovascular biology and/or cell biology. The studentship is open for UK, EU and international candidates.
Cardiovascular diseases are the major cause of mortality worldwide, yet there is still a lack of effective treatment. Recent research increasingly emphasised that changes to mechanical sensing and signalling critically influences the disease onset and progression1-4. Importantly, there is an intricate interplay between different cell types in health and disease (endothelial cells, vascular smooth muscle cells), each experiencing different mechanical forces (e.g. shear stress on endothelial cells; pressure and stiffness on vascular smooth muscle cells).
While different co-culture models have been developed for drug testing, they lack the possibility to accurately model the mechanical environment and therefore, lack predictive power. As such, there is an urgent unmet need for the development of highly defined three-dimensional models for better understanding of disease onset and progression and improved validation of therapies for atherosclerosis.
Building on previous work, this project between the Thomas Iskratsch and Paul Evans groups at Queen Mary University of London and Novo Nordisk will harness 3D bioprinting strategies for the fabrication of a novel artery model to study the combined effect of pathophysiological mechanical stimuli on endothelial and vascular smooth muscle cell behaviour and crosstalk.
The model will be then evaluated in terms of the vascular biology relevance, mechanical, functional, and disease relevance validation.
The successful candidate will have experience in either bioengineering, cell and/or cardiovascular biology. Benefits include training in state-of-the-art techniques from biofabrication, mechanical characterisation, (super-resolution) microscopy and image data analysis. Candidates will further benefit from a close collaboration with an industry partner, leading to future career opportunities both in the academic and industry sector.
Group: The Iskratsch group focuses on understanding how mechanical forces regulate cell behaviour especially in the cardiovascular system and the development of cardiovascular disease. Our recent work focused particularly on vascular smooth muscle cells and how they are regulated through hypertensive pressure and arterial stiffness in atherosclerosis4.
The project will be co-supervised by Prof Paul Evans at the William Harvey Research Institute. Prof Evans leads an international leading research program in vascular mechanobiology with a focus on the effects of shear stress on endothelial cells that line the inside of blood vessels, and particularly how this leads to the development of atherosclerosis.
The project will include a close collaboration with Novo Nordisk and it is envisioned that the student will spend the second half of the studentship embedded in the Novo Nordisk cardiovascular research unit in Copenhagen. In addition to the stipend the studentship includes an extra £10,000 fund for travel and subsistence.
Our research groups prioritize a healthy research culture, collaboration, and flexible work hours as needed. We will provide a personalised mentorship, including working towards different career choices following the PhD. Previous group members continued to (independent) careers in academia and industry. We are also happy to discuss potential applications informally (see contact details below).
1. Iskratsch et al., Nat Rev Cell Mol Biol (2013).
2. Kwak et al., European heart journal (2014).
3. Souilhol et al., Nature Reviews Cardiology (2020).
P. Swiatlowska et al., Science Advances (2022).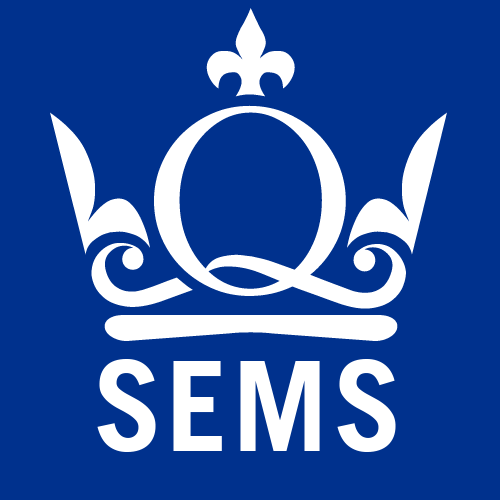 Funding
Funded by
:
SEMS
• Available to Home/EU & International Applicants.
• Full Time programme only.
• Applicant required to start in September/October 2023
• The studentship arrangement will cover tuition fees and provide an annual stipend for up to three years (set at £20,622 for 2023/24).
Eligibility
The minimum requirement for this studentship opportunity is a good honours degree (minimum 2(i) honours or equivalent) or MSc/MRes in a relevant discipline.
If English is not your first language, you will require a valid English certificate equivalent to IELTS 6.5+ overall with a minimum score of 6.0 in Writing and 5.5 in all sections (Reading, Listening, Speaking).
Candidates are expected to start in September (Semester 1).
Contact
For informal enquiries about this opportunity, please contact Thomas ISKRATSCH.
Apply
Start an application for this studentship and for entry onto the PhD Medical Engineering full-time programme (Semester 1 / September start):
Please be sure to quote the reference "SEMS-PHD-521" to associate your application with this studentship opportunity.