News
International Women in Engineering Day
23 June 2022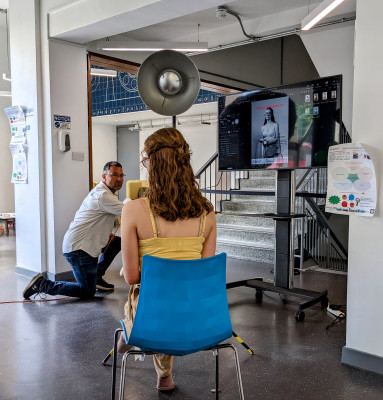 Did you know a picture speaks a thousand words?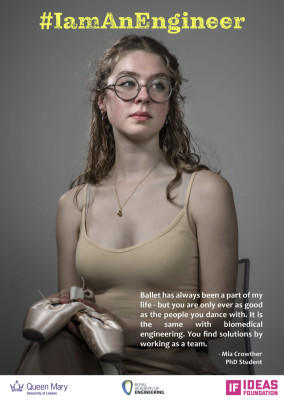 Celebrating women engineers together #INWED22
Celebrating women engineers and helping each other see our lives
For years we have been celebrating the achievements of our engineers but today we wanted to do something different. We wanted to help others see who we are, help us reflect on our past and see our future self.
Mia Crowther is one of the best, brightest and bravest young women of today. She decided this year to accept the challenge of joining an inter-disciplinary clinical and engineering research team to develop innovative ways to prevent preterm birth and save babies lives. But before she took on the challenge of pursuing a PhD programme funded by the EPSRC she did something new.
Working with the creative technology industry
Mia Crowther was interviewed by digital artists and creatives from the technology industry. She spoke about her love of ballet and her passion for choosing a career in science, engineering and medicine. Whilst speaking to a diverse audience at the Queen Mary's Festival of Communities, she helped others see her journey to Queen Mary and how she is building an inter-disciplinary career in clinical engineering.
Dr Tina Chowdhury - Equality, Diversity and Inclusion Director of the School of Engineering and Materials Science - said "if we are going to change the perceptions in engineering, then we need to show the real lives of who we are, how we came here and where our journey is going. Young people need role models who they can trust, speak out and help build a community together. I am proud and privileged to be working with a talented community who influenced me in a positive way since my student days. Today we are celebrating the women of today and tomorrow who are ready to take risks, be innovative and are truly inspiring".
Heather MacRae - Executive Director of the Ideas Foundation - said "We are in world of change where change is the new constant and we need a discipline that teaches us how to change. Young people need role models like Mia Crowther to build trust and create communities who will impact the future in engineering."
Our work to increase the visibility of engineers is funded by an Ingenious Award from the Royal Academy of Engineering in partnership with the Ideas Foundation and the Queen Mary's Centre for Public Engagement.