News
Dr Eleni Costa defends Doctoral thesis with two clinical experts
29 March 2022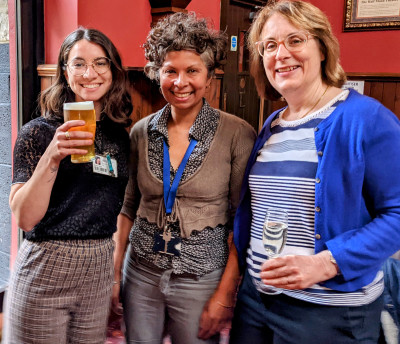 Dr Eleni Costa with Tina Chowdhury (QMUL) and Prof Anna David (UCL & UCLH)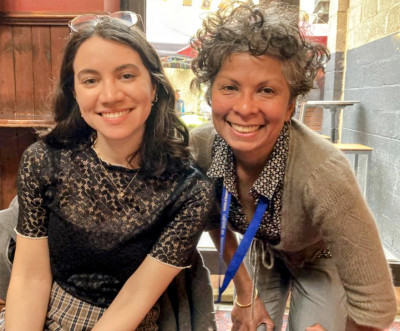 #ProudSupervisor
Enormous congratulations to Eleni Costa who defended her Doctoral PhD thesis entitled "repair mechanisms in fetal membrane defects after trauma, strain and fetal surgery".
Eleni is working with a multi-disciplinary team of scientists, engineers and clinicans at SEMS (Tina Chowdhury), UCL/UCLH (Prof Anna David), KU Leuven (Prof Jan Deprest) and Singapore (Prof David Becker).
In the last three years, Eleni's achievements are:
Two publications in Scientific Reports and Prenatal Diagnosis
Three awards including the 2021 Malcolmn Ferguson Award for best journal paper (Placenta), best oral presentation at the 2021 Preterm Birth conference and best poster presentation at the 2020 World Biomaterials Conference
Two plenary presentations at the International Society for Prental Diagnosis (2021 and 2022).
Two draft manuscripts in preparation
Many thanks to Prof Francesco Dell Accio (WHRI) and Prof Rachel Tribe (Kings) who led the examination and used the opportunity to drive the science, engineering and clinical conversations in fetal regenerative medicine.
More at https://twitter.com/ttchowdhury
| | |
| --- | --- |
| | |
| Website: | |
| People: | |
| SEMS division: | |