Events
SEMS Seminar Series: Prof Paul Freemont, Imperial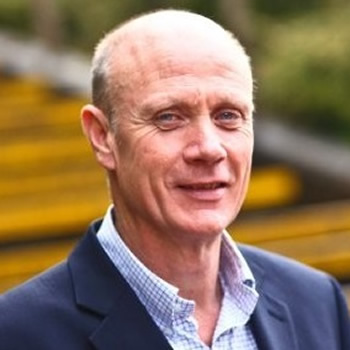 Professor Freemont
Date: Wednesday 13 December 2023 14:00 - 15:00

Location: People's Palace PP2
Title: Cell-free Expression: A Strategy for Prototyping Parts, Pathways, Xenobiotics and Complex systems
Abstract: Synthetic biology is now an established interdisciplinary research field which aims to engineer and re-engineer biological systems for both useful applications and further our understanding of the rules of life. Cell-free transcription/translation systems (known as CFPS or TX-TL) have recently been re-evaluated as a promising platform for enabling synthetic biology research and applications. In particular CFPS has been shown to provide a reproducible prototyping platform for regulatory elements where measurements in vitro are in part consistent with similar measurements in vivo. The advantage of being non-GMO allows rapid automated assays for characterizing parts and genetic circuit designs for pathway engineering, natural product discovery and biosensor designs. My lab has been interested in exploring cell free extracts from different organisms for a variety of applications including biosensor development, prototyping pathways and xenobiotics and reconstituting complex self-replicating RNA vaccine systems.
Bio: Professor Freemont is Head of the Section of Structural and Synthetic Biology in the Department of Infectious Disease at Imperial College. The Section is based in South Kensington Sir Alexander Fleming Building and focuses on the molecular mechanisms of human disease and infection using the tools of integrated structural biology comprising X-ray crystallography, Cryo-EM and associated biophysical, spectroscopic and cellular techniques. The Section is also leading the London Consortium for Cryo-EM (LonCEM) with partners Kings College, Institute of Cancer Research, Queen Mary University and the Francis Crick Institute. In addition the Section also has research programs in synthetic biology focused on automation, cell free systems, microbiome engineering, low cost viral and pathogenic biosensors and novel natural product discovery. Please go to the Structural and Synthetic Biology Section website for news, up-to-date research summaries, a list of job opportunities, and information on lab members.
Professor Freemont is also co-founder of the Imperial College Centre for Synthetic Biology (2009) and co-founder/co-director of the National UK Innovation and Knowledge Centre for Synthetic Biology (SynbiCITE; since Oct 2013) at Imperial College London. The Centre aims to enable synthetic biology research in application areas like biosensors, biosynthesis, bioprocessing and metabolic and genome engineering and enable the translation of new synthetic biology technologies into start-ups, SME's and industry. Previous to this he was head of the Division of Molecular Biosciences at Imperial (now the Department of Life Sciences), and head of the Centre for Structural Biology having joined Imperial from Cancer Research UK London Research Institute (now known as the Francis Crick Institute) where he was a Principal Scientist. His research interests span from understanding molecular mechanisms associated with human disease and infection using structural molecular biology techniques to the development of synthetic biology cell-free and platform technologies for healthcare applications.
https://www.imperial.ac.uk/people/p.freemont