News
Organ-chip bioengineers featured in new science education centre
13 June 2023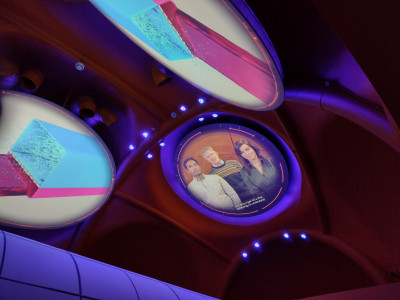 Movie projected onto the roof of the Centre of the Cell pod and featuring organ-chip bioengineers
Great to see the launch of the new Centre Of The Cell pod featuring some of our organ-on-a-chip bioengineering researchers.
The Centre of the Cell is an award winning, inspiring children's science education centre at Queen Mary.
Our organ-on-a-chip research is also being featured in some of the live Cell'ebration workshops organised by the Centre of the Cell. These give young people hands on experience of organ-chip technology and how it might be used to accelerate the delivery of safer and more effective new therapies.